Microloans Change Lives in Hawaii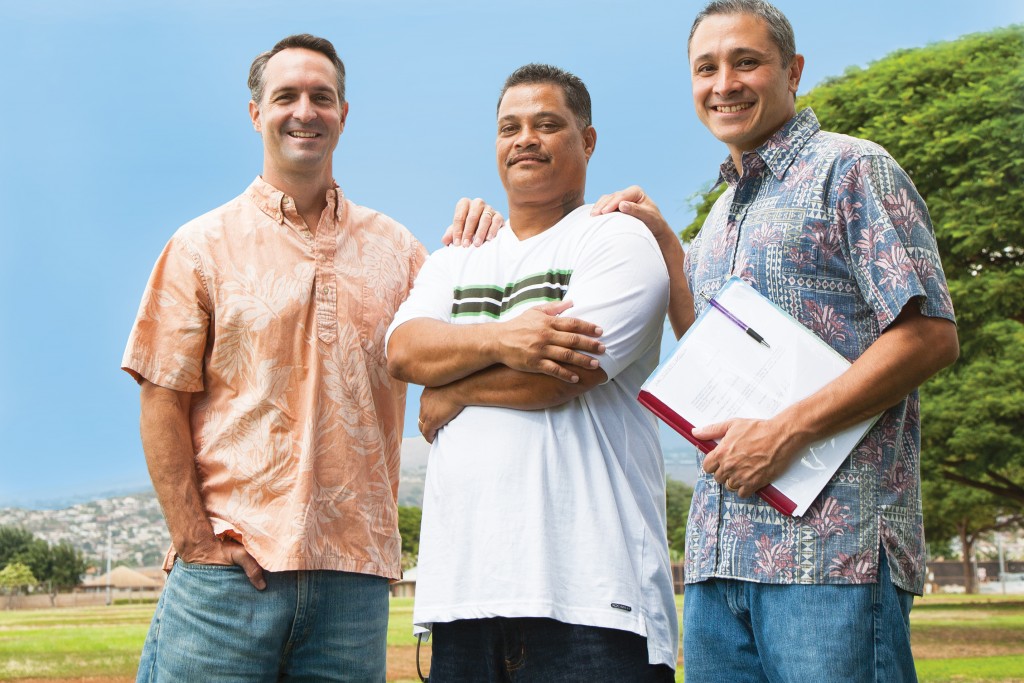 Clinton Kala of Waianae is a thankful man. With the help of Kuleana, a local nonprofit that partners with a global microfinancing organization, he is starting his own vehicle-cleaning business.
"The things I used to do, I'm surprised I'm where I am," says Kala, 45.
Kala got involved in drugs at an early age, which led to damaged relationships, lost jobs and homelessness. But he has been clean and sober since 2008, he and his wife are raising a son, and he works for a distributor of food and other products. Now, he plans to open Olohana Cleaning, a mobile fleet-washing service.
It took only about a week for Kuleana and its international partner, Kiva Zip, to fund an initial $1,000 loan that allowed Kala to get a valid driver's license, which had been suspended due to driving without insurance and other fines. The loan was funded, $25 at a time, by friends and strangers online at zip.kiva.org/loans/484.
Kuleana is an all-volunteer organization that provides loans – usually up to $5,000 – to entrepreneurs who can't otherwise get loans, along with money-management advice and other business services. In special circumstances, such as Kala's, there is a potential for loans up to $15,000, the organization says.
Kuleana's partners include Kiva, which is based in California, and local nonprofits such as Catholic Charities Hawaii and Pacific Gateway Center.
While Kala's initial loan was for $1,000, Kuleana is still determining how much he would need to start Olohana Cleaning.
"This isn't charity," says Michael Morales, who volunteers with Kuleana and whose day job is director of portfolio management at Business Solution Technologies. Since its inception in 2005, Kiva says, it has disbursed $223 million in loans in 213 countries, with a current repayment rate of 99 percent. For Kiva Zip, a newer offshoot, the repayment is about 88 percent.
Online, entrepreneurs explain their business ideas and people can choose to contribute to loans. When fully funded, the loan goes to the businessperson. Over time, as the loan is repaid, the lenders get their money back. You can withdraw the money or lend it to another entrepreneur. Kala's loan is at 0 percent for the life of the loan, which is 12 months, Morales says.
Kala is excited about the opportunity and credits God for turning his life around.
"I want to be a success for Waianae," he says. "Waianae is not what people think. It's what we make of ourselves."
Kuleana
www.kuleanamakescents.webs.com
//////////////////////////////////////
Olohana Fleet Washing Service
Clinton.kala@ofws.mygbiz.com