Mira Image Construction: 2022 SmallBiz Editor's Choice Award Winner – General Construction
The founder's near-death experience on a construction site led him to create a company with a family-first mindset.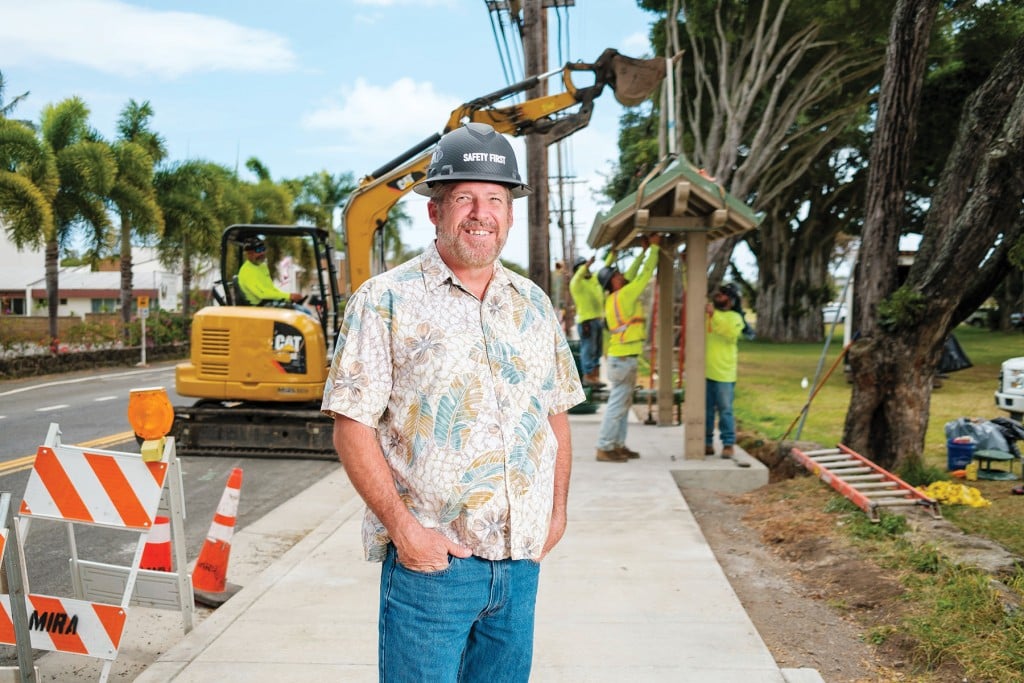 When Michael Gangloff was 25, he was buried alive in a 30-foot trench while working on a summer construction job.
He says this near-death experience not only left him with a long recovery but also a new outlook on how businesses should be run. That's what led him to launch his own construction company, Mira Image, in 2001.
"While I was learning to walk again, because I had some very severe injuries to the bottom half of my body, I decided that I wouldn't let someone else be the decision-maker over the safety of my men or myself," Gangloff says.
"I'm a self-made man with a phenomenal team that got me to where we are today."
Mira Image has prospered, fulfilling over 175 contracts worth over $100 million in the more than 20 years since Gangloff launched the company, which provides preconstruction, general contracting and design-build services on Maui and O'ahu.
Gangloff, who says he started the company with $200 and a handful of workers, attributes the business's successes to its "family first" mindset and workers who find "immense gratification in what they can do."
The company did suffer financially in 2008, with the Great Recession forcing Mira to lay off all of its employees but one.
"I lost everything. … You go in and try to work five years straight and know every single day you're going to lose money and there's nothing you can do about it except keep grinding away," Gangloff says.
Mira has bounced back and recently handed out $357,000 in bonuses to employees. Gangloff says he hopes to see the business grow into a top 10 contracting company in Hawai'i; for that to happen, the company would need about $200 million to $300 million in sales each year.
He says the way to get there is by treating his employees as a top priority and making them feel like they're a part of making the business thrive.
"We're going to get the best workers, we're going to get the best staff, we're going to get the best team, because I treat them that way."