Mobile Medical Records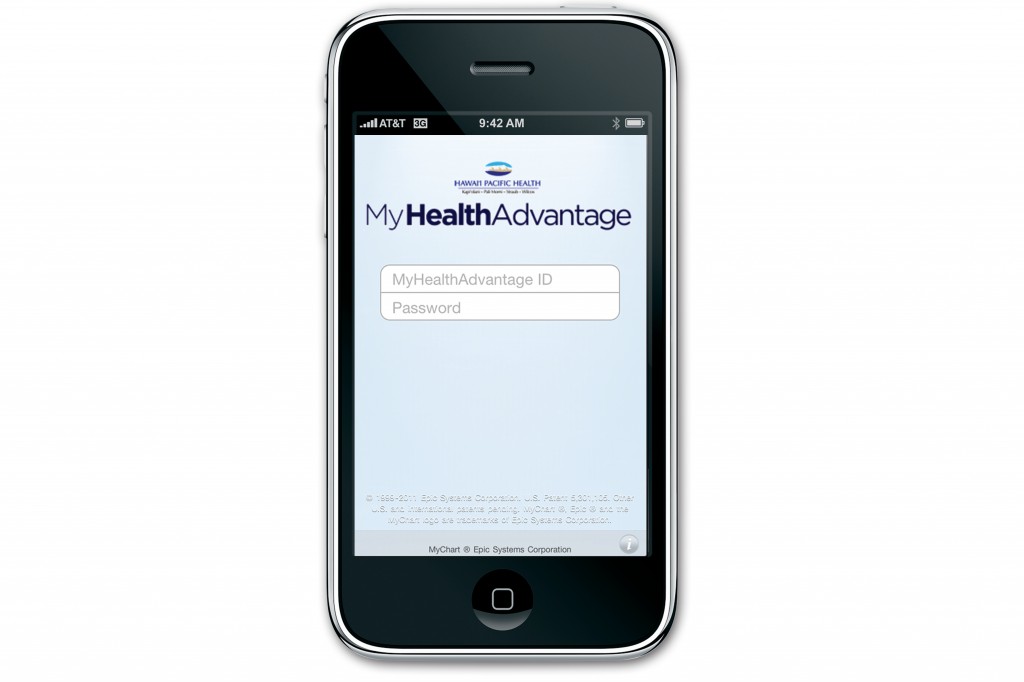 Straub Clinic and Hospital and Kauai Medical Clinic say they are the first healthcare facilities in the state to allow patients to access their medical records from an iPhone, iPad or iTouch using a new, free mobile app called MyHealthAdvantage.
Patients can view test results, send secure messages to their physicians, manage appointments and review a list of their medications. They can also receive health reminders and manage their families' healthcare information.
"One of our goals is to change the way healthcare is provided and to really put patients in control of their own information," says Dr. Dale Glenn, medical director for HealthAdvantage, a wellness program offered by Hawaii Pacific Health, which owns Straub and the Kauai Medical Clinic. "With the app, test results are sent to you as soon as they're available, so there's no waiting around for someone to mail them to you or call you."
Glenn says the best thing about MyHealthAdvantage is that it improves communication between patients and physicians. For example, patients with a medical question can send messages directly to their doctor and could receive a response in minutes.
"Probably the biggest concern that most of us have with healthcare in the U.S. is that it's so expensive," Glenn says. "We think this will help reduce the cost and improve efficiency by making it more convenient and accessible for patients and doctors."
HPH hopes more of its nonemployee physicians will transition to its Electronic Medical Record system, allowing their patients to take advantage of the mobile app.
— Shara Enay