20 for the Next 20 Community Project: More Than a Celebration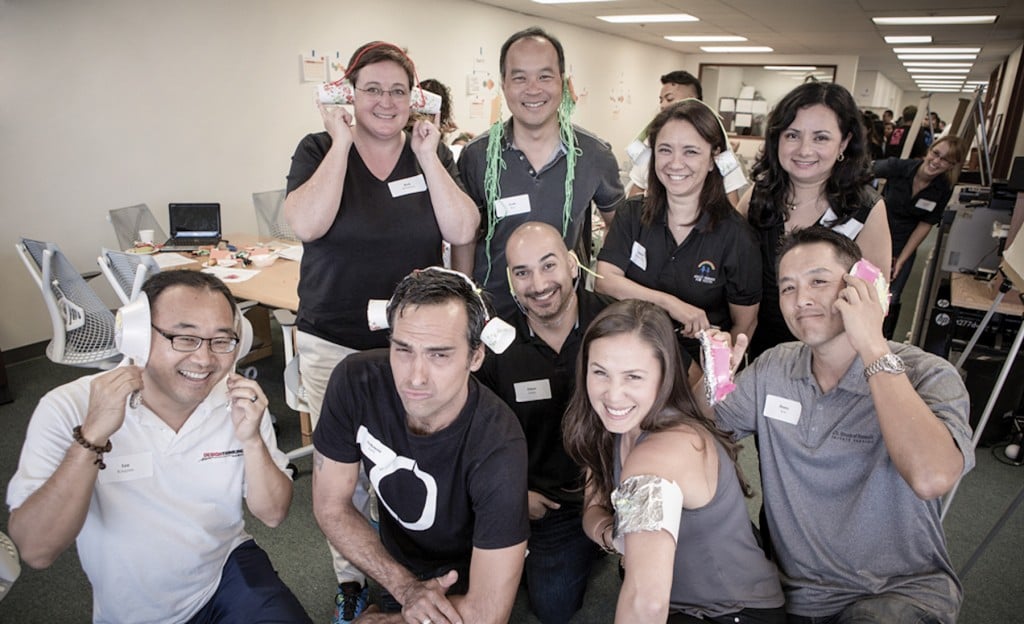 "THIS IS AN AWESOME NIGHT," Kawika Riley, chief advocate at the Office of Hawaiian Affairs, said last March as he and 19 others were introduced as Hawaii Business' 20 for the Next 20, class of 2015.
Proud family and friends brought colorful lei and took pictures at the Sheraton Waikiki Hotel, amid live music, wine and sumptuous food.
"But I want it to be more than a one-time event at a fancy hotel," Riley said. "I want it to mean something bigger." That sentiment – echoed by other honorees that evening – activated a chain reaction that would touch the lives of local at-risk youths by tackling a social epidemic: online bullying.
Many adults don't understand or appreciate the problem. Online bullying can lead to depression, anxiety and stress-related disorders, sometimes even suicide and violence. What makes it worse than traditional schoolyard bullying is that victims feel they are being hit all the time, no matter where they are and with whom.
How did the 20 settle on this project? It was a process that kicked off in May, when cohort members began meeting regularly after work. The first agenda item was to identify causes they were passionate about and choose one to champion.
After picking online bullying, another collective decision was to tackle it by using design thinking, a discipline developed at Stanford University to foster creative problem solving.  
What brought the project to life was the synergies of the 20: Oceanit's Ian Kitajima, a certified design-thinking instructor, created the curriculum for the student participants; Deborah Spencer-Chun, president and CEO of Adults Friends for Youth, used her community connections to identify and gather at-risk children; Sultan Ventures' Meli James and Omar Sultan provided a space at their headquarters downtown to host the design-thinking event. Other consistent support came from Beth Whitehead of American Savings Bank, local artist Solomon Enos and OHA's Riley.   
Months of planning and building friendships over Zippy's chicken and fried noodles led to a daylong design-thinking workshop on Nov. 7, 2015. Sixty young participants came from a variety of schools and social agencies, such as Ewa Makai, Waipahu and Central middle schools, Kapolei and Farrington high schools, Parents and Children Together, Adult Friends for Youth, and Boys & Girls Club. Besides the students, there were about 20 adult volunteers.
"I never imagined I would experience something like this," says Hans Hanis, 16, a sophomore at Farrington High School. He admits that when he walked into the 18th floor of Pioneer Plaza at 8 a.m. that Saturday, he thought it was going to be a long, long day.
As a warm-up, design-thinking exercise, Hanis and the other students spent part of the morning finding ways to improve the user experience of ear buds. Facilitators walked them through the six steps of design thinking: understand, observe, define, ideate, prototype and test. There were no right or wrong answers; in fact, the more outlandish the idea, the better.
"It was a fun start," Hanis says.
The heavy lifting came after lunch. This time, students were challenged to find ways of tackling cyber bullying.  They came face to face with victims and had rich discussions, exploring cyber bullying's many complex dimensions, including the whys and hows.
The process yielded diverse ideas, such as creating "Aloha Committees" at schools to lend support; developing a Fitbit that gives points for positive family activities, like eating together; and promoting educational anti-bullying initiatives. The brainstorming also generated hugs, tears and high-fives; most important, 60 young minds expanded their horizons.
"I never thought I could invent things to help others," says Hanis. "It is a great feeling."
The next question is: Will there be a broader impact? By many accounts the answer is yes.
"I'm implementing design thinking with kids that come to see me with social issues," says Megan Rigos, counselor at Ewa Makai Middle School. Rigos, who oversees 300 students, was one of the adult volunteers at the workshop.
"Design thinking helps kids take ownership of their world by having them come up with a potential solution rather than having one imposed on them by adults," Rigos says. "I have seen it build camaraderie and promote conversations that trigger the healing process."
Spencer-Chun and Kitajima are also moving ahead. "We are scheming something big," says Kitajima.
They are organizing small prototype anti-
bullying workshops with the goal of tweaking the design-thinking curriculum to make it more scalable. Eventually, they hope to reach hundreds of local teens and tweens.
Using the 20 for the Next 20's connections across businesses, social agencies, government and the state Department of Education, the idea is to build momentum and secure stable financing.
"Design thinking is powerful," says Spencer-Chun. "It lets kids know they don't have to wait for a better future. They can create one for themselves."