More than a Snack Pack from Home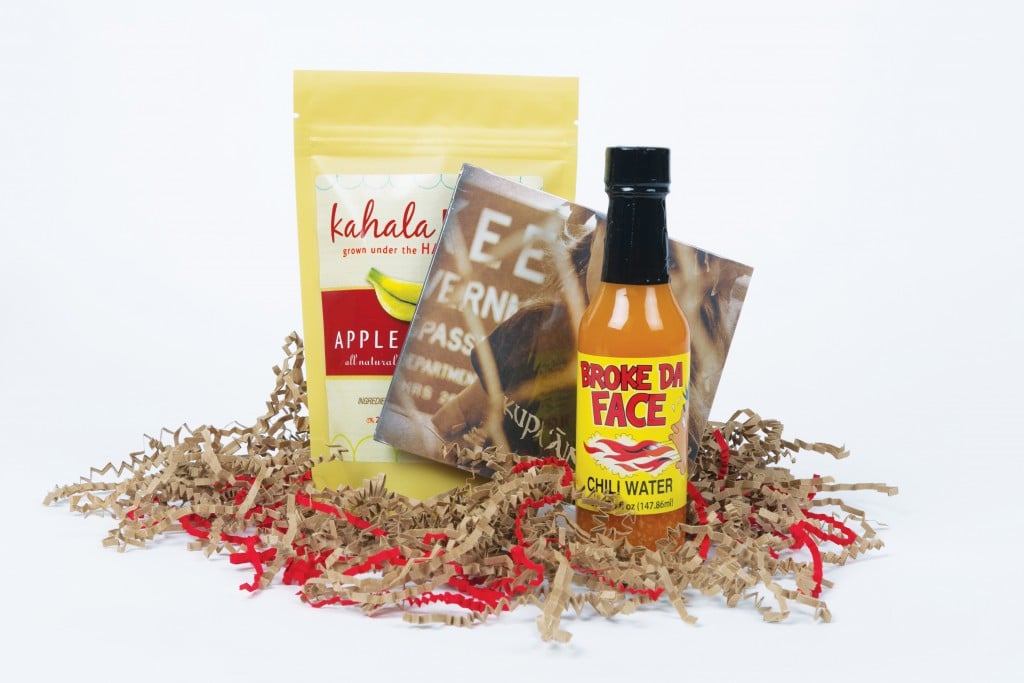 If they can't get home for the holidays, Wei Fang and Kina Mahi will help you send a bit of Hawaii to distant family and friends.
The two business partners – already involved in a number of startups and other projects – have launched Makana, which features a gift basket with an array of Hawaii products, not just food.
"Makana is a service that helps people develop connections with the local creative community," says Fang. She is a founder of the arts and film cooperative Interisland Terminal, and Mahi has worked with Kaala Farm in Waianae, a nonprofit grounded in Native Hawaiian culture.
"Every month, you get a box we put together for you, much like community-supported agriculture is doing with organic farmers. The goal is to support local creative producers and people who want to be closely connected to something truly from Hawaii."
Packages include food and snacks, novelty items, health and beauty, music, stationery and paper goods, plus unique items the partners unearth.
"We spend a lot of time vetting what goes into the boxes," Fang says. "It has to be made here, with real ingredients from Hawaii. Often we've met the producers and are partnering with them."