Much More than a Lemonade Stand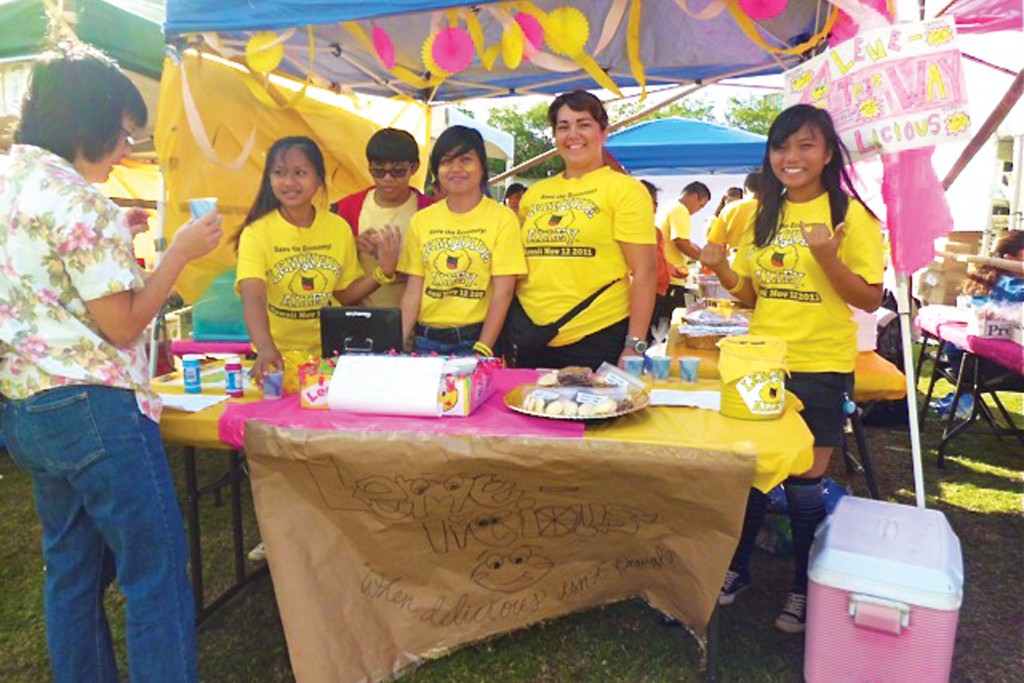 This summer, hundreds of children in Honolulu and seven mainland cities will compete to create the best lemonade stand. But don't expect watered-down concoctions and makeshift tables: These kids mean business.
The contest, Lemonade Alley, requires participants from kindergarten through 12th grade to write business plans, design and construct booths, market their companies via social media and, finally, sell their beverages and treats at a one-day competition. Net profits go to charities of their choice.
Ashley Castaneda, a 2011 finalist, has re-entered her company, Lemelicious, and is determined to win this year. The 10th grader from Waipahu High School says she has a great team, adding, "Anything is possible if you have enthusiastic employees who strive to reach company goals."
On their menu are sweet pastries, plate lunches and a frozen drink called the Lemelicious Slushie. Plate lunches gave their company an edge over last year's competitors. "We developed a fan base last year and continue to improve the quality of our products," she adds.
Hawaii's contest will be held July 8 at Ala Moana Beach Park. Other events are scheduled for San Francisco, Los Angeles, Chicago, Philadelphia, St. Cloud, Minn., Wilmington, Del., and New York City.
Winners from each city will receive all-expense-paid trips to Camp BizGym, an Oahu summer camp for young entrepreneurs. Hawaii's winners will also receive $1,000.
Steve Sue, founder of Lemonade Alley, notes Hawaii is an ideal place to learn cross-cultural business practices. "It's important that the focus remains here in Hawaii, so that we can own the space of being the epicenter of Pac Rim entrepreneurship," says Sue, who also founded BizGym, an online application for business planning and financial forecasting.
The nonprofit BizGym Foundation was launched this year to serve the contest, the summer camp and a new scholarship program, BizGym Missions, which aims to send Hawaii students to foreign countries to work with socially conscious nonprofits.
"Our goal is to convert students into mentors and volunteers with a 'pay-it-forward' and planet-sustainable attitude," he says.