My Job: Being Paid to Have Fun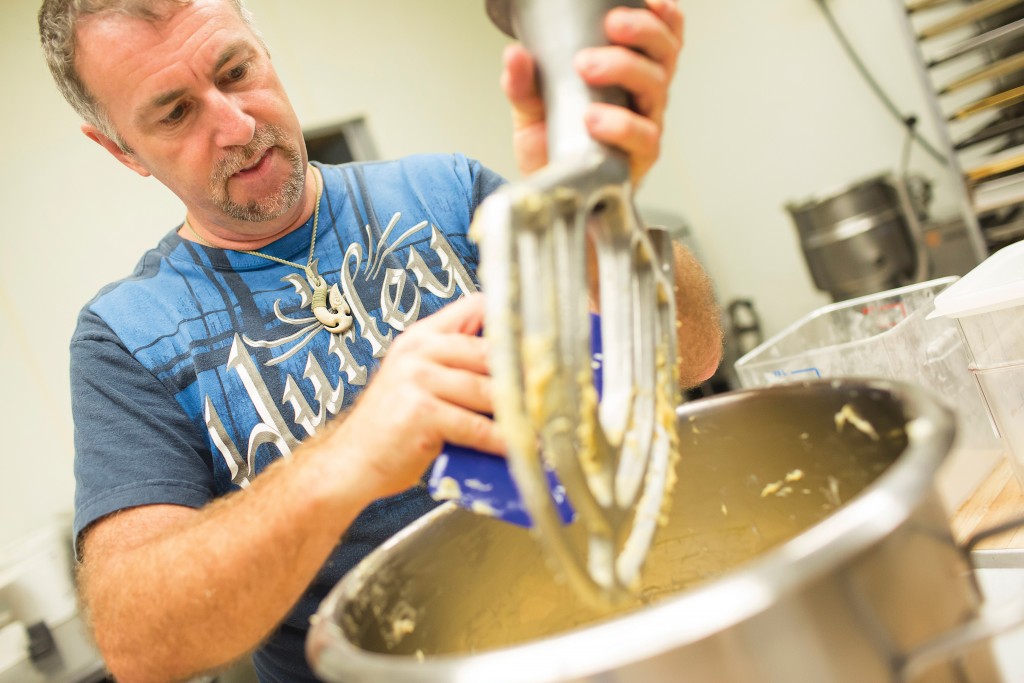 Name: Steve VanDermyden
Job: Artisan bread baker and new owner of Coffees N Epicurea, a bakery and coffee shop in Captain Cook on Hawaii Island.
Experience: Two years.
STARTING OUT:
Two years ago, VanDermyden was thinking about opening a restaurant and started to bake bread, something he had learned from his grandmother. "The first loaves were edible, but barely," he says, laughing. "They were heavy and dense, but they looked good."
He was determined to perfect them, so he read, researched and baked. He realized this was his passion, so he forgot about the restaurant and focused on creating high-quality, handcrafted breads such as challah, focaccia and sourdough sandwich rye without artificial ingredients or preservatives.
This year, he started his company, Oven & Butter, selling small batches of bread to customers via social media, at The Green House in Kakaako and at farmers markets. On Sept. 1, he took ownership of Coffees N Epicurea, a bakery and coffee shop in Captain Cook in Kona, though he also plans to resume selling bread at a farmers market on Oahu.
HARD DAY AT WORK:
VanDermyden doesn't think of his job as work, so he's never had a rough day in the kitchen. "Baking bread, for a baker who loves baking, it's more like being paid to have fun," he says. "Turning raw flour into a beautiful loaf of bread is like watching magic every day."
TOUGHEST PART:
To succeed as a baker, VanDermyden says, you have to be dedicated, pay attention to details and have passion for the craft. "It's not something that can be done simply as a job. A baker needs to be sensitive to the dough, temperatures, humidity and many more variables to turn out a consistent loaf of bread. It takes constant adjusting to the elements or even the particular batch of flour.
"The toughest part is when the dough doesn't cooperate. It might be too wet or too dry or, on the odd occasion, someone – probably me – left the yeast out and made a beautiful lump of playdough."
Getting up early to start baking is also challenging, he says, "but, hey, you get to bake bread!"
PAY:
VanDermyden, 50, is just starting this career, but, typically, artisan bread bakers can make $18,000 to $60,000 or more a year.
REWARDS:
"Watching customers tear into a fresh loaf of bread, and the happiness and appreciation they have for it, that's the most rewarding part."