My Job: "Eyes and Ears" of the Store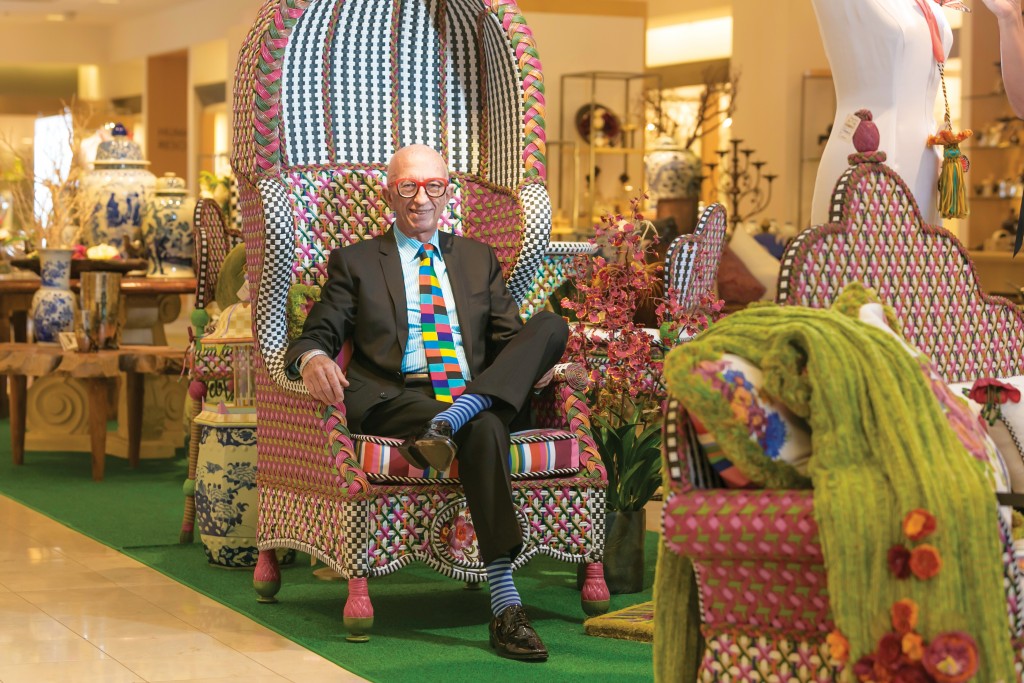 Name: Doug Jago
Job: Visual presentation manager, Neiman Marcus at Ala Moana Center
Years of Experience: 40
Starting out: After graduating from the University of Tampa in Florida, Jago worked in the visual merchandising department at Bloomingdale's in Woodbridge, N.J., near where he was born and raised. He also worked at Ohrbach's in New Jersey and Bullock's and DFS in Los Angeles. In Honolulu, he worked at Liberty House. This is his 15th year at Neiman Marcus, where he helped open the Ala Moana store.
Biggest misconceptions: A lot of people think visual merchandising is simply about dressing mannequins and creating window displays. Far from it. Visual merchandisers are the "eyes and ears" of the store, Jago says. They look at the store as customers and seek to entertain and engage with effective use of color, fixtures, floor coverings, lighting, flowers and eye-catching details. Space planning is an important aspect of the job. It's not just about "making pretty. You want to entertain and suggest merchandise," he says.
New skills: Corporate standards are important at Neiman Marcus. Jago has weekly conference calls with the corporate visual coordinators in the company's Dallas headquarters. They discuss every area of the store, based on the season and special events, as well as corporate merchandising standards.
"I didn't blossom until I came here," Jago says. "(GM) Al Tomonari respects talent. My eccentricity is a plus to him."
Toughest part: Since Jago has a unique sense of personal style, sometimes people don't take him seriously. He is, in reality, a serious professional.
Rewards: Jago appreciates working with his team. He seldom says "I." It's always "we," referring to his team of three visual merchandisers at Neiman Marcus: Jeannine Espinda, Ann Smith and Judy Yu. Each has her own area of strength and responsibility. They all work closely with every department and walk everywhere in the store to ensure a pristine, organized environment.
Special events: Jago and his team have worked on the Heart Ball, Contempo, the Empty Bowl Project, C.S. Wo Christmas parties, Malama Palama, the Hawaiian Humane Society fundraisers as well as scores of brunches, lunches and dinners for nonprofits, designers and clients.
Speed is often critical. During fashion shows, for example, they have to create a runway, bar and seating inside a department (such as Intimate Apparel), setting it all up in an afternoon and taking it down within an hour of completion so the sales area is clear again.