My Job: Greens Coordinator in the TV and Film Industry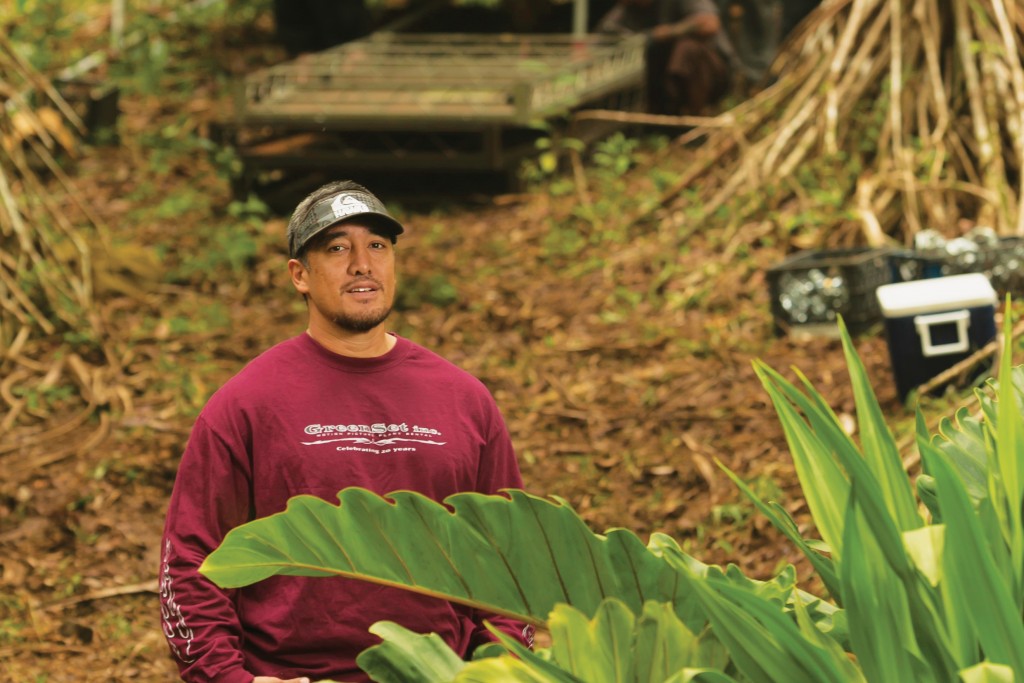 Name:
LOA WONG
Job:
GREENS COORDINATOR
IN THE TV AND FILM INDUSTRY
Years of experience:
20
WHAT'S INVOLVED: "Greens" is a specialty in set dressing involving landscape design and building artificial props, such as fake trees. A greens coordinator scopes locations, finds appropriate plants and foliage on site or through suppliers, and dresses the set.
"Hawaii hardly does fake stuff since it's too expensive," says Wong. "But when I was working on the mainland on 'The Lone Ranger,' we had to build some fake trees using metal frames and epoxy molds. The biggest compliment is when someone says it looks real."
Foot in the door: Wong's father, Wallace Wong, was a greens coordinator for almost 30 years. "So I started helping him a couple days a week," he says. "Soon, I was doing it full time."
FIRST GIGS: Wong's first full-time assignment was the 1993-94 TV show "Byrds of Paradise," which led to his first feature film, 1995's "Waterworld," which was then the most expensive movie ever made.
"A lot of people didn't realize there were plants in 'Waterworld.' There was a big floating barge with a big tree and greens, which we built. There was a part where they dump Kevin Costner in some slop and that was part of what we worked on in Waipio Valley" on Hawaii Island.
MOST MEMORABLE MOMENT: "It was when I was about 19 years old and working my first day on the set of 'Don Juan DeMarco.' There was an all-star cast of Marlon Brando, Faye Dunaway and Johnny Depp. None of them would come out of their trailers until everyone had a screwdriver, the kind you drink, in their hand. The drivers were rushing to get Igloo coolers for the drinks. Of course, that kind of stuff doesn't happen anymore with all the liability issues."
PAY: Averages $80,000 in a good year in Hawaii, though work can be sporadic.
Amusing assignment: "It was a lot of fun working on 'Mighty Joe Young,' because we had to find tiny, little plants that look like big trees and bushes," Wong says, recalling the 1998 movie about a 16-foot gorilla. "It was so neat with the visual effect of a small gorilla and making our little plants look huge."