My Job: Software Architect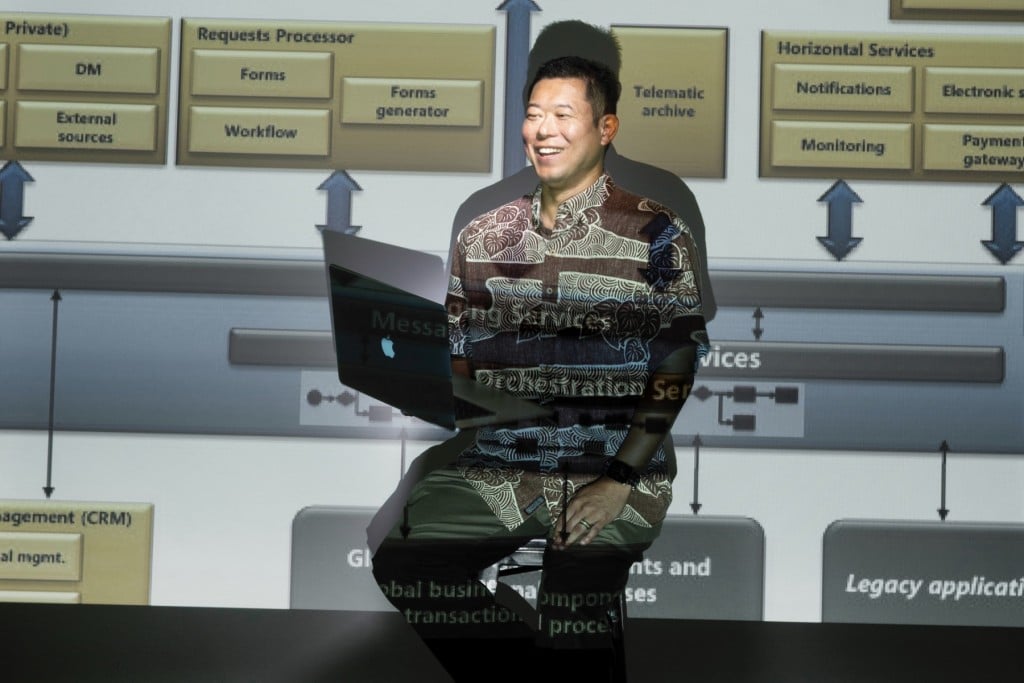 Name: Caden Morikuni
Age: 41
Job: Software architect, RevaComm
Start: Morikuni was raised in Aiea and went to Iolani School. He has a B.S. in computer and information science from the University of Oregon.
"Initially, I was in the architecture program and decided that wasn't for me," Morikuni confesses. "During that time I had to maintain my own computer and that sparked the interest to get into computer science. The internet was just taking off then, and I found that computers were an easy and quick way to build things."
What It Takes: "The biggest difference between a software architect and a software developer is the breadth needed to reach a vision. Senior developers typically have the tools and knowledge to become an architect, but most are focused on the project needs, rather than the business needs and team evolution.
"Part of my job is to lay out the road map, infrastructure and processes to grow the business and take us through the next five years.
"I also interface a lot with customers, which some developers don't enjoy as they would rather spend their time in the code. We need to ensure that we're providing value for our clients in the right areas, and sometimes the client's initial idea may not solve the root cause of their problem.
"The job is never boring, but it can be stressful. If you aren't working or helping on a current project, then you're focused on creating and refining the road map for the future. My plate gets full pretty quickly, so it helps to be organized and willing to switch priorities."
Odd Project: "This company's code had been running for many years, and when we got into it we found the math was incorrect. The software was easy to fix, but the overall fix to the business was a lot more complicated. Many companies may have code like this one did, where it's been long-running, but has never been audited to see if it truly works properly."
Challenges: "Most of the challenges either come in some form of customer communication – requirements, project expectations, explanations of solutions – or internal roadblocks, such as understanding specifications, researching new tools and debugging issues.
"Sometimes customer interactions are difficult, especially when they are hard set on an idea and our solution isn't in line with that. We try to work around this by providing more discovery interviews and breaking down the problem, rather than jumping to the solution.
"One of the biggest misconceptions about software architecture is that the architect knows it all. The architect doesn't have all the answers. I need to enable the team to help me come up with solutions and to test theories to understand what are the root-cause issues."
Pay: "$100,000 to $200,000 annually. On average, you would see closer to $150,000, but at larger Mainland companies you would hit the higher end of the pay scale."
This interview has been edited for clarity and conciseness.