Myth and Reality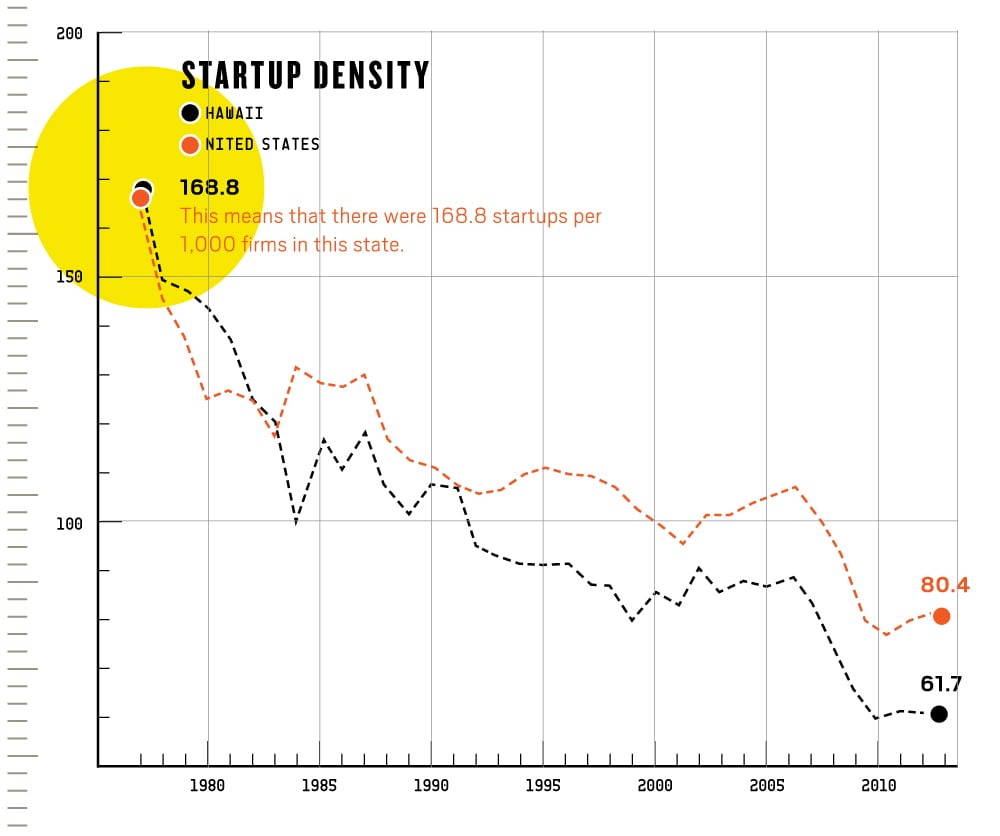 Entrepreneurism is hip and it seems that everyone has a plan for their own business. It also appears that, more than ever, there are resources to support startups, both locally and nationally, including accelerators, college courses, government programs and more.
The reality over the past three decades is less bright, according to the Ewing Marion Kauffman Foundation, a respected source of information on American small businesses. The foundation's indexes indicate a major decline in entrepreneurism nationally and an even bigger decline in the Islands.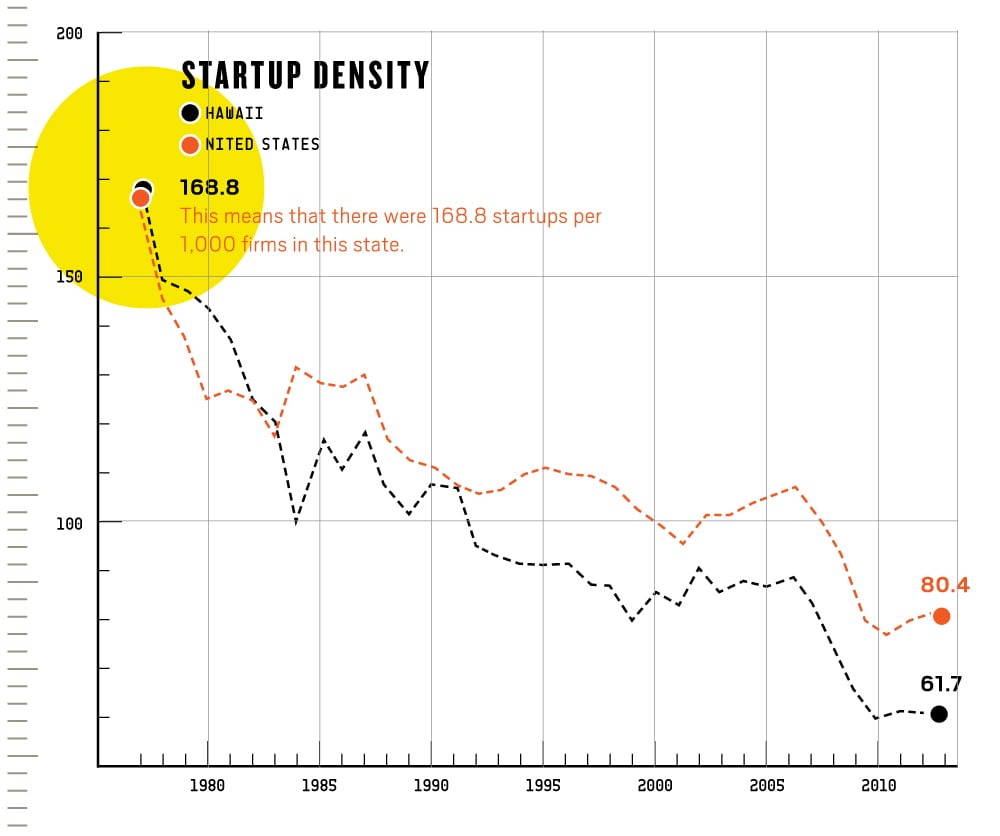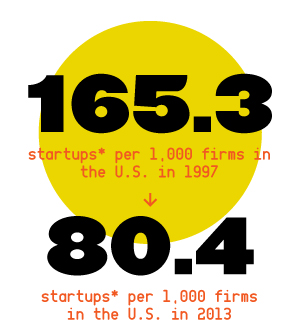 This chart shows startups are smaller part of the business community today than in 1977. That's true nationally, but the decline is even greater in Hawaii. Startup businesses are defined as firms less than a year old, employing at least one person besides the owner.
In Hawaii, there were 168.8 startups per 1,000 businesses in 1977 – slightly above the national average. In 2013, after decades of declines, Hawaii had plunged to 61.6 startups per 1,000 businesses, far below the national average.
WHY THE DECLINE?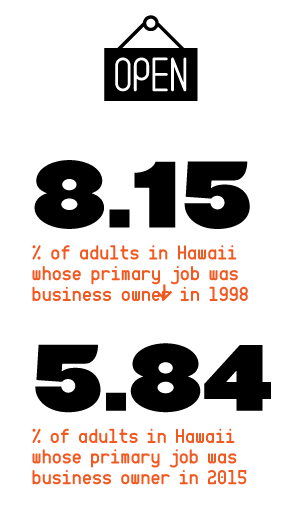 In other words, Hawaii has gone from a state that was above average in entrepreneurs, to one that is well below the national average on the number of startups and of entrepreneurs.
Why the decline? One possible explanation is the difficulty of doing business in the state, relative to other states. Each year, CNBC ranks "America's Top States for Business"; in 2016, Hawaii was 49th. On a similar annual list by Forbes, Hawaii ranked 41st in 2016.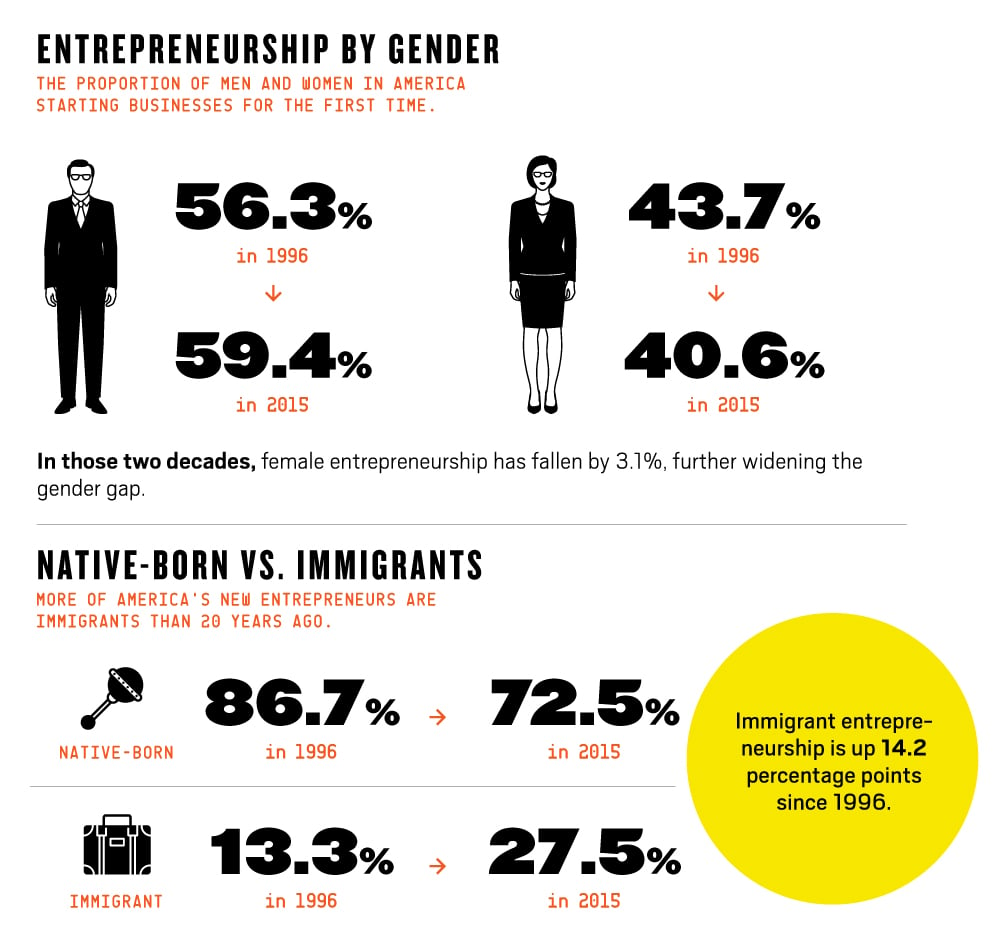 According to the national Tax Foundation, Hawaii ranked 26th in the nation on its Business Tax Climate Index. That's middle of the pack. The foundation says that ranking is based on an 11th best corporate tax rate, 31st in individual income tax, 23rd on sales tax, 24th on unemployment insurance tax and 17th on property tax.
Icon: Chameleon Project, Gregor Resnar, RRook, Oliviu Stoian / The Noun Project