Naked Cows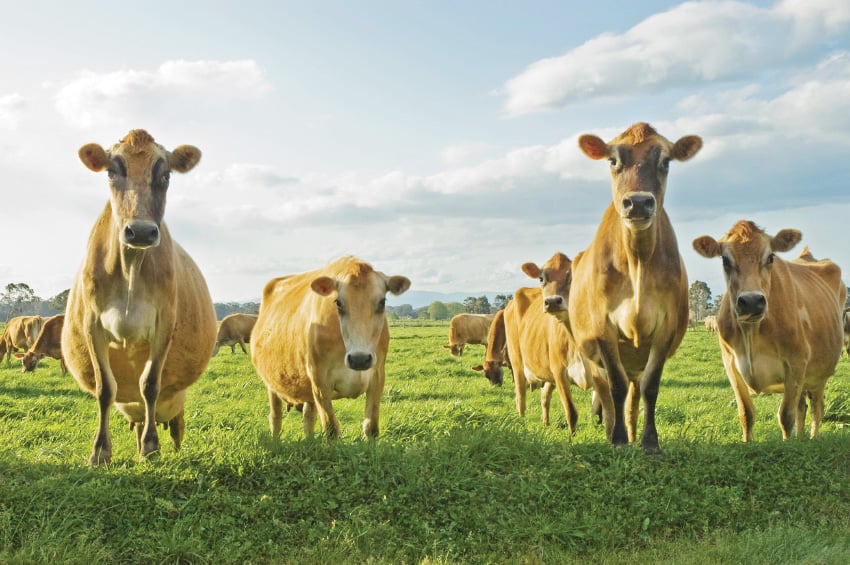 In a state where most dairy farms have gone out of business, Waianae's new Naked Cow Dairy is carving a niche with all-natural flavored butter and cheese.
Naked Cow specializes in feta, cream and other soft cheeses, and butter with flavors such as macadamia nut, garlic herb, coconut, pesto, mango and apple cinnamon.
Monique Van der Stroom opened the dairy in June with her sister, Sabrina St. Martin. Van der Stroom previously managed Pacific Dairy, which was Oahu's last dairy when it closed in February 2008.
Hawaii's only two other dairy farms are both on the Big Island, says Grant Tomita, milk control program specialist for the state Department of Agriculture. High costs and the need for a lot of land drove most dairies out of business. "Former dairies on Oahu had to import nearly 100 percent of their feed from the Mainland due to the lack of available land for grazing cows and growing feed," said Tomita.
Naked Cow Dairy has 20 cows, all from the Big Island. The young cows aren't ready to produce milk yet, so Naked Cow currently gets its fresh milk from Island Dairy on the Big Island.
Naked Cow will soon offer milk in glass bottles that can be refilled. "We decided to use glass bottles because they are environmentally friendly and are also a cost saving," says Van der Stroom. "Plastic bottles are more expensive and end up in land waste."
Naked Cow's products are all natural. "We don't add anything artificial," said Van der Stroom. "Our products are pasteurized and not homogenized; all natural and fresh. The cows are not injected with artificial growth hormones."
Where to buy
Naked Cow plans to eventually sell its products in local grocery stores, but it's now available across Oahu at the KCC, Waianae, Haleiwa and Honolulu farmers markets.