"Living Paycheck to Paycheck Can Be Scary": How Nonprofits Help Hawai'i's Struggling Middle Class Gain Financial Stability
In America's most costly state, 44% of people can't afford basic expenses and many more barely stay afloat. But there's help for the wide spectrum of ALICE residents, including highly educated yet underpaid professionals.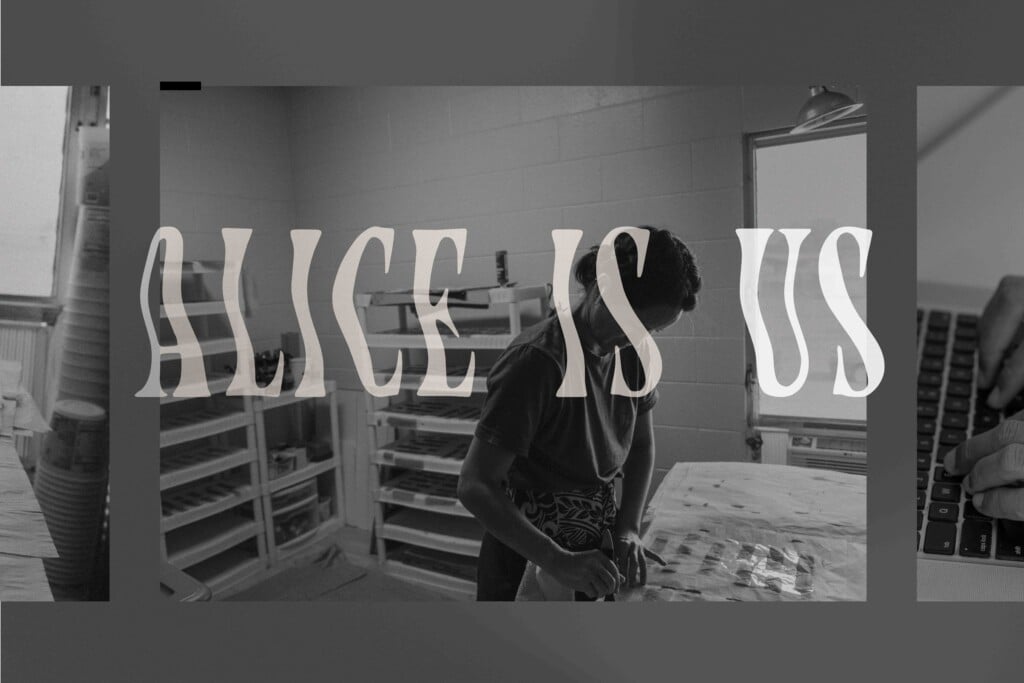 What Does ALICE Stand For?
In 2018, Aloha United Way introduced a way for us to talk about and measure Hawai'i's working poor. ALICE, which stands for asset limited, income constrained and employed, provides a common framework for identifying and quantifying the people in our state who are above the federal poverty line and don't qualify for many government assistance programs, yet can't afford basic necessities to remain stable and self-sufficient. In the last five years, we have seen this segment grow from 42% to 44% of the state's population.
Such alarming statistics continue to drive philanthropic and legislative efforts to help those living paycheck to paycheck. Partnering with the Hawai'i Community Foundation, AUW funds a cohort of nonprofits dedicated to helping ALICE households achieve economic security. These 17 nonprofit groups focus on a variety of needs, skills and services, including job training, career advancement, financial planning, public benefits programs, affordable housing and civic leadership training. In addition to improving their own situations, cohort members are building pipelines to each other.
"Sometimes when you're in the work of serving the community, you neglect the mechanisms of your own organization, and miss opportunities to improve those systems. As a collective impact cohort, we look for ways to support and improve the work of individual organizations as well as ways to collaborate, utilizing resources such as information and data more effectively," says Keoni Kuoha, director of HCF's House Maui Initiative.
The ultimate purpose of funding a cohort of agencies, as opposed to putting all the eggs in one basket, is to foster a system that can serve the whole person, says AUW President and CEO John Fink. "There's usually a confluence of events that affect people. If they have housing problems they might have education or training problems or may not understand financing or might have food issues. The more we look at people in a holistic way, the better we can help them get on track."
But while the concept of ALICE has served as a powerful rallying cry, cohort leaders we interviewed all stress that it's not enough. The actual people who live with financial insecurity also need to recognize themselves in the definition. They need to know that they have a right to seek help, and that there are services available for people just like them.
"These are families that are contributing to our societies as ministers, pastors, nurses and parents. When they hear about ALICE, they may assume it's people who aren't as well off as they are. They may think they aren't supposed to ask for help. But if 44% of us are in this situation, there should be no shame in saying we need help to make it through," says Suzanne Skjold, AUW's COO.
The leaders we spoke with also cautioned against letting names stigmatize or stereotype. This can be especially crucial when it comes to terms like ALICE, which focuses attention on the negative qualities of being limited and constrained.
"There's a potential byproduct of naming, and that's this othering," says Ryan Kusumoto, president and CEO of Parents And Children Together. "It creates a group of people and makes us think that we need to do something for them or to them that will get them to a better place. There are economic challenges, absolutely. But that doesn't mean their daily lifestyles are wrong. In fact, some of our ALICE families are the strongest cultural keepers of our communities, and we should be learning from them and living their values."
In this piece, we explore the ways in which ALICE households have partnered with the cohort of nonprofits to become more economically resilient. But in our conversations with leaders as well as the people they serve, one consistent message emerged: The term ALICE, as important as it is for establishing a shared framework, doesn't capture the complexity and resilience of the people it refers to. As Fink puts it, "ALICE are not just numbers on a page; they are living, breathing souls that represent what Hawai'i is all about."
Beyond the literal meaning of the acronym, what does ALICE stand for?
ALICE Stands for People Doing Important Work
Shona-Mae Cobb walks along the streets of O'ahu where homeless people congregate, searching for those who suffer from the most severe forms of mental illness. Her work for The Institute for Human Services often brings her to people like Royce.
"I first started seeing him in Chinatown. He was a skinny meth user, always on the streets, never showered. He had swollen legs, lice on his body and head. He refused our services, but we didn't give up," says Cobb. "After several weeks, he finally agreed to go to a clinic, where he could shower, get fresh clothing and be medicated for his illness. When I visited him at a shelter a few weeks later, he was in clean clothes and reading by his bed. It made me so happy. This was someone who'd been homeless for over 15 years.
"I love what I do. This work has given me so much purpose," she adds.
Cobb herself grew up on the streets with a single mom who used drugs and was in and out of jail. As a parent, she has also gone through phases of living out of a car on the beach with her kids.
"There's this whole population of children and families that struggle with homelessness that we don't often hear about," says Ryan Catalani, executive director of Family Promise of Hawai'i. "When families are so close to the precipice, any one thing can set them over the edge. It's better if we can keep them in housing with things like rental assistance so they don't have to go through the long and traumatic process of trying to regain housing and restart."
Thanks to organizations including Family Promise of Hawai'i and Catholic Charities Hawai'i, Cobb now lives in a subsidized apartment for single mothers. But while it's very affordable by O'ahu standards, rent nonetheless eats up one full paycheck each month. She worries every day that her car will break down and she won't be able to afford repairs or a replacement.
Similar to others in the ALICE community, she makes too much money to qualify for SNAP, or the Supplemental Nutrition Assistance Program, and because her youngest is 7, he is too old for WIC, the food program that targets women, infants and children. Cobb has high blood pressure, is prone to infections and struggles with anxiety and depression. And while her family is on the Med-QUEST health plan, she admits to holding off on her own care.
"I keep putting it off, and my work day comes and I'm swamped. I'm trying to save personal time for surgery. I figure as long as I can make it through the day, that's a win for me," says Cobb.
Hawai'i Children's Action Network Executive Director Deborah Zysman says that the people doing some of the most critical work in our communities are ALICE themselves. While there are agencies that provide training to help people transition into higher-paying work, Zysman says it is just as important to make sure people like Cobb can continue the work they are doing and still be economically secure.
"We need people to work in elder care, child care, teaching, retail or, like us, in nonprofits. We have to figure out how people can do full-time work with people with disabilities and be able to pay rent, have some savings and put food on their table. Getting them to move out of these sectors for higher-paying tech jobs in California shouldn't be the goal. This is about fixing a broken system," Zysman says.
ALICE Stands for Entrepreneurs
Next to the earrings she sells, Mattie Mae Larson likes to display plastic packaging that would otherwise have gone in the trash, watching people's eyes go wide when they make the connection. All of her products, which include jewelry, beach totes, bookmarks, keychains, pouches and wallets, are made from plastic material that usually becomes landfill.
"We are all about sustainability and having less waste by taking and processing plastics, including the byproducts of food service," she says, describing her company, Upcycle Hawai'i, as being in the business of creating "trashion."
Growing up on Hawai'i Island, Larson was surrounded by entrepreneurs. Her father owned his own heavy-equipment business, her uncle was an auto mechanic and many people in her community worked at the farmers market. Even though her family struggled from paycheck to paycheck, she felt confident that her entrepreneurial drive and good credit scores were enough to start a business.
But then she discovered how banks actually work. "If you go there and ask for a loan without a ton of money and a 10-year history, they don't care if you have 20 references and a great job history. Meanwhile, my peers and colleagues who came from rich families were given absurd amounts of loans for their businesses," says Larson.
"I know my parents carry some guilt for the fact that I couldn't get access to money, which is so ridiculous because they worked so hard their whole lives."
Ahu Hettema, chef and CEO of Istanbul Hawai'i, had a similar experience as a struggling entrepreneur.
Her business idea came to her at a particularly difficult time in her life: As an immigrant in Hawai'i, she wasn't sure if she could make it here.
Then her mother came for a visit and, to cheer her up, started cooking her favorite childhood dishes.
"Food sparks all your memories and feelings about who you are. It changed something in me. I started cooking, which I enjoy so much. I can't express it in words, but it started my healing process," says Hettema.
She and her mother began selling the food of their native country out of a food truck at a farmers market, and after enthusiastic responses from customers, she realized there was an opportunity to open a restaurant. But in order to develop the space she had found in Kaka'ako, she needed a loan.
"We went to a total of 30 banks in Hawai'i as well as on the mainland. And not one of them wanted to fund us," says Hettema.
Entrepreneurs like Larson and Hettema, who have few-to-no resources of their own, are typically rejected for loans because they are considered too high risk and low margin to be viable investments, says Patti Chang, CEO of Feed The Hunger Fund. Recognizing this, Chang saw an opportunity to provide loans as well as technical assistance – including financial literacy, business planning guidance and credit counseling – to low-income entrepreneurs.
"We are the first responder for many of these folks who need loans. They will get rejected from so many other sources. When you look at the high cost of living, some of our folks are very poor and below ALICE, especially farmers," Chang says.
Feed The Hunger Fund focuses on businesses that support healthier food systems within the state. "We look at food enterprises in Hawai'i, from soil to fork and everything in between," says Chang. "We do so because food is everything. After finishing a meal, we talk about the next meal. And from a political sense in Hawai'i, it's also where immigration, labor laws, climate change and plantation labor all came together. Not to mention that food is so essential to our communities because it's so cultural."
Chang believes that supporting entrepreneurship within the ALICE population can create jobs for more people. "We've had individuals like a single mom with three kids trying to make kimchi on the side. We are willing to take more risk because when folks are successful, they hire more employees."
With two loans from Feed The Hunger Fund, Larson was able to sign her first commercial lease, buy equipment and hire three employees. While she still sees herself on the precipice, she is proud that the business makes more money every year and that she has been able to provide one of her employees with full health care.
"They were the first and only ones that took a chance on us. And they didn't just give us funds, but helped navigate us to make the right decisions and were there whenever we needed help," says Larson.
Hettema used her loan from the Feed The Hunger Fund for payroll, rent, furniture and food. Today, Istanbul Hawai'i has 16 employees and is considered one of the hottest restaurants in Honolulu. "Because of that loan, we could open the doors. And when we did, people just kept coming and supporting us. It got my business going. It turned our engine on."
ALICE Stands for Working Parents
In 2019, Calvin Kā'aiali'i Matthews' son was born and, shortly after, was diagnosed with a rare genetic syndrome that affected the communication between his brain stem and other parts of his body. This meant, among other things, that Matthews' son needed to be on a ventilator whenever he slept. With his wife at home caring for their child full-time, Matthews became the sole breadwinner.
Despite having a university degree in business administration and a full-time job as a customer service representative, Matthews didn't earn enough money for the family to get its own place. Living with his parents, he juggled work and numerous medical appointments for his son, and supported his Japanese wife, who didn't speak much English and had few friends in Hawai'i.
"Living paycheck to paycheck can be so scary. If I was on my own and had zero dependents, it would be a different story. But because two people rely on me, there is a lot of pressure to succeed with my career and income. There's also the added pressure of all these expenses related to making sure my son's health is going smoothly," says Matthews.
"We cannot make any mistakes. We need to make sure his appointments are up to date. And when he's asleep we must make sure he's connected to a ventilator. There's so much that goes on mentally in my head all of the time."
Matthews' habit of collecting points from different rewards programs eventually led to a solution. Having signed up for a membership card with Goodwill Hawai'i, he received regular promotional emails and, in one, learned about the organization's Google IT program that focuses on fundamental technical skills. Accepted in late 2020, he completed the self-paced remote program in half a year.
"I've always been interested in IT as a hobby, but this email was a golden opportunity for me to transition away from my current field," he says.
Goodwill Hawai'i can also connect people to courses in other areas, including the medical field, massage therapy, child care, food handling, personal training and truck driving, according to Emily Lau, vice president of mission services. These certifications are often offered online, and some can even be done in a day.
And Goodwill Hawai'i's career development model continues beyond skills training. "We have a whole support mechanism that includes emotional support from our staff and connections to help people find jobs. Individuals might have different family challenges and without support, people often quit in the middle. Our staff is there to encourage and help them think about ways to overcome," says Lau.
Just one month after getting his Google IT program certificate, Matthews secured a job at a tech company, increasing his salary by 20%. His family was finally able to rent its own apartment.
But just as important as the additional money is the fact that his new job is fully remote, which allows him to be at home. "There was one time when my son's oxygen level dropped quickly. But I was just five steps away and was able to give him oxygen and call an ambulance. That gave my wife so much peace of mind. Before, it was so hard for me to go to the office, leaving my wife and son at home. Being physically there has made such a huge difference."
ALICE Stands for Staying Rooted in Hawai'i, Despite How Hard It Is
Kimo Carvalho carried a laminated photo of his dream house to remind him of his goal every time he opened his wallet to pay for something.
For Carvalho, though, that goal felt unattainable for so long, despite his master's degree and a combined income, with his husband, that exceeded $100,000.
"We were making too much for entitlement programs but not enough to cover our expenses, which included two vehicles, health care, food, bills, rent, utilities, water and electric," he says. "When the system looks at who is ALICE, we go by median income as the metric. But that doesn't take into consideration area median expenses. Our expenses were so high, it was always difficult to catch up."
To compound the pressure, his husband developed a chronic disease in his leg, requiring travel to medical specialists and time off work.
"We felt numb to the routine. We were just living to work and living to survive, and when you realize that everyone else is living the same way, it becomes normalized."
But what continued to motivate Carvalho toward the dream of homeownership, despite even his husband's skepticism, was his own upbringing. "I grew up in foster care and if you ask a lot of foster-care kids who live in unstable housing and bounce around from home to home, one of the biggest things we want is a stable place of our own. To make our own rules, make our own way of living, create our own identity. You can do that as a renter, but there's a longing to have your own piece of paradise."
Carvalho admits that although he worked with ALICE populations at AUW, he was unaware of the services available for people like himself who were struggling to buy a home.
"As somebody who is very involved in communications and public awareness, my limited knowledge of that information is pretty telling. Most people don't think they are supposed to approach service providers unless they are in a crisis state. But the truth is, if they are struggling enough, they should get in touch."
It was a friend who introduced him to the Hawai'i HomeOwnership Center. Carvalho and his husband started with a set of classes that explained the entire purchase process, the role of the Realtor, types of mortgages and loan programs, and how to create a financial action plan. They also underwent an affordability analysis.
"We take their income, debt and sample closing costs, and come out with a sample loan amount. They can then see what they would likely qualify for," explains Executive Director Reina Miyamoto. "But just as importantly, it helps them see what they might qualify for if they didn't, for example, have any credit card debt. In some cases, it has motivated people to get more education or decide they really didn't need such a big car."
Carvalho says the center helped him become more aware of his spending habits, which ultimately led to a healthier relationship with money. "At the time, we were always eating out since it was so convenient, but the budget template and saving receipts made us see how much we were actually spending. I realized I was spending like $3,000 a year on Starbucks. That's what convenience does – it's like a drug, it makes you feel good about a decision since it's so easy and you justify it by saying it's just one time. But that's three grand that could have gone into an investment. Then you realize that's a behavior that can change."
After three years of regular accountability meetings with their coach to talk about how they were doing with their goals, Carvalho and his husband bought their first home. A year and a half later, the value of that condo had increased so much that they qualified for another mortgage, allowing them to upgrade to a single-family home.
Michael McCray, a coach at Hawai'i HomeOwnership Center, encourages that kind of long-term view, especially for people who can't imagine owning a home in their current situation. "I tell the folks that are attending, think of this like a fitness goal. Let's say you want to lose 20 pounds by a wedding. Would you rather have six months or six weeks to do it? Now is the perfect time to start because you can take baby steps. You can do a little at a time."
Carvalho acknowledges that everything may have been a lot easier if he and his husband had moved to a more affordable part of the country. But in the end, they decided to stay for the sake of starting a family in the one place they consider home.
"Every time I opened my wallet, the laminated photo of my dream home reminds me that generational wealth is built over generations, just like generational poverty is built over generations. It reminds me that breaking this cycle is not just for me, but for growing a family. It's a long, long journey. It requires a lot of patience and values. But as long as you have your priorities and goals and you make incremental progress year after year, it actually is possible."
ALICE Stands for the Values of the Community
Māpuana Simpliciano was pregnant when she caught Covid from her 4-year-old son. Not only did it impact her health, it also affected her unborn child, requiring doctors to induce labor early. Although her family was reeling from health issues and caring for a newborn, she was worried about her finances and the cost of taking more time off. She ended up cutting her meager six-week maternity leave short.
"We're educated, fully employed and we don't take government assistance. And this is what we're dealing with. With all the medical bills and the surprise of having to take time off of work because of Covid, it really hit me that we're a paycheck away from homelessness," she says.
Despite having a doctorate in education and a master's degree in public health, the experience made her realize how precarious life is for so many people, including herself, and how families need big, systemic changes to gain a measure of security. "I felt helpless being in a system where things weren't working and being in financial stress. Lots of times as a parent, I felt like I was on my own."
She found her voice and confidence while participating in the Hawai'i Parent Leadership Training Institute, or PLTI. Now in its sixth year, PLTI, organized by the Hawai'i Children's Action Network, is a 20-session program that trains parents on leadership and civics. Participants learn how the government works, how to engage with the media and how to effectively advocate for issues such as affordable child care, paid family leave and raising the minimum wage.
"We are a bit different from other nonprofits because we are not a direct service organization. We do movement building and advocacy with ALICE families," says Zysman, the action network's executive director. "We believe that families know what they need and see where the system is not working. We work with parents looking to step into leadership who might not think they have the skills, networks and camaraderie.
"Our motto is transforming parents who care into parents who lead."
Simpliciano has drawn on the training to become an advocate for clean air in the classroom, educating teachers on ventilation and how to use carbon dioxide monitors and even to build their own DIY air-filtration systems. For her, the consequences of getting sick were just too high.
"There may be people making policies that aren't experiencing the same type of struggles as the average parents. If we stay quiet and don't know the avenues for advocating, things are never going to get better. The voice of the community can be a cohesive one. It can be powerful and make change," Simpliciano says.
Kusumoto, the Parents And Children Together president and CEO, urges everyone working on ALICE issues to take the time to listen to the people they want to serve.
"The community is already talking. They are having conversations and they already know how to solve some of these concerns," says Kusumoto. "One thing we've learned is that the best solutions are coming from the community. They might just need help getting some resources. But for us, it's important to find ways to be legitimate, gather intelligence, understand stories, lift up their leaders and let the community take the lead in solving their issues.
"If we can do a little less to people and for people, and focus on doing a little more with people, we're all going to be in a better place."