Nonprofit Corner: When You Can't Breathe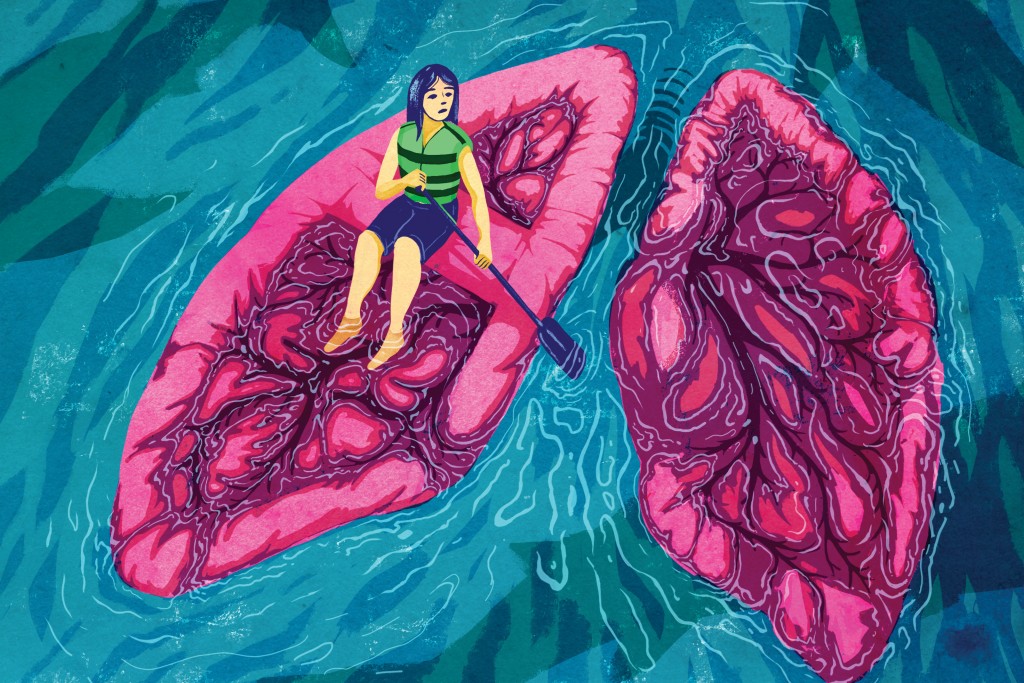 Valerie Chang was only 42 when she was diagnosed with idiopathic emphysema – a form of COPD, chronic obstructive pulmonary disease.
"It's rather severe, with no known cause," explains Chang, now 59. "They've explored all the possible causes, including genetic, and haven't found anything. Originally, I was told I'd need to get a lung transplant, but, fortunately, now the doctors agree I'm too healthy for a lung transplant."
The Niu Valley resident, who received her J.D. from UC Davis, founded the Hawaii COPD Coalition in 2007. She is its executive director and sole staff member, with support from about 50 volunteers and an annual budget of between $25,000 and $75,000.
"When I was diagnosed in 2000, I was shocked at how little research there was, and how out-of-date a lot of the materials about COPD were," she says.
"By founding the nonprofit, I wanted to increase awareness and improve treatment for patients, and to provide better resources for caregivers and health care professionals. When I started the coalition in 2007, neither the state Department of Health nor the Legislature had ever heard of COPD. Now they all know what it is and include COPD on health surveys."
COPD patients suffer from chronic asthma, emphysema, chronic bronchitis and bronchiectasis, which is a thickening of the walls of the lungs, with pockets of mucus, Chang says. "The condition has to be long-term (chronic) and where the individual can't get the air out (obstructive). So those with asthma under good control with medication wouldn't be thought of as having COPD.
"COPD is often considered the 'Rodney Dangerfield' of conditions," Chang continues, referring to the late comedian who claimed he never got any respect, "because people like to blame the patients, even though one in six people from the developed world with COPD were never smokers. There are environmental reasons – some were waitresses or singers or firefighters – or some get it from genetic conditions."
Chang says COPD has risen to be America's third leading cause of death, and the second leading cause of disability. Many people think that becoming breathless is a part of aging, but Chang says it doesn't have to be. She believes more people should be tested and treated with medication if needed.
"Even among doctors, there's not a good, deep understanding of what COPD is. But there's increased interest in the disease because nations are starting to realize how expensive it is for workers to go through life with COPD."
November is COPD Awareness Month.
hawaiicopd.org
---
Each month, Hawaii Business profiles small and medium nonprofits that deserve more recognition.