North Shore Poke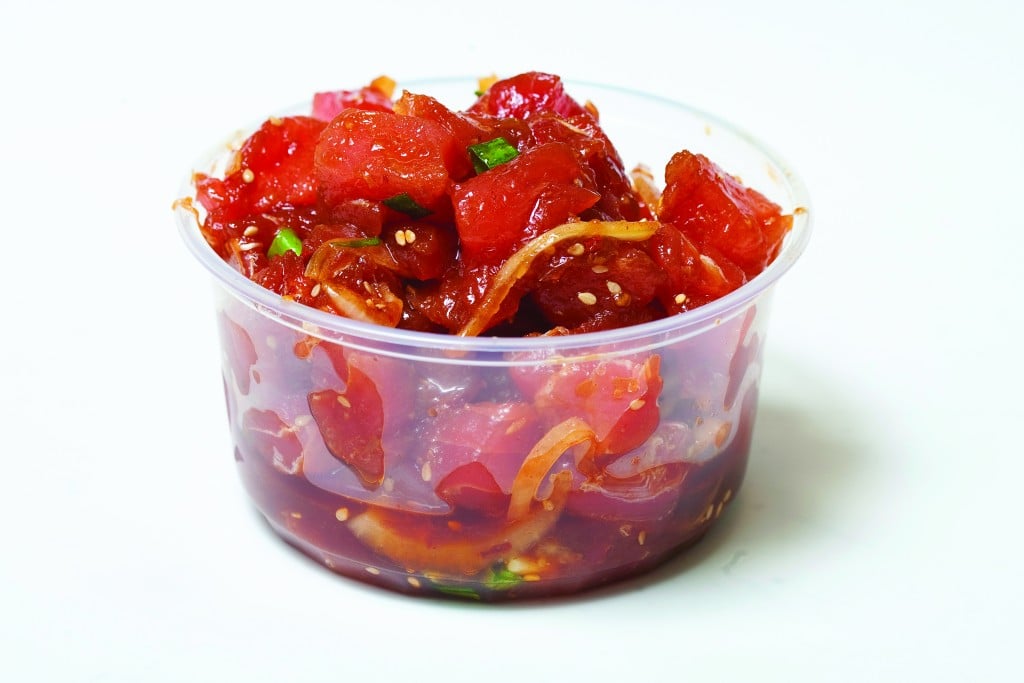 A signature sauce and five-generation recipe keep people coming back for shoyu poke from Kahuku Superette on Oahu's North Shore.
"I call it 'mother's love sauce' and, once you try it, you're addicted for life," says manager Diane Primacio. Market owner Tina Lee makes the sauce daily. "She puts a lot of hard work into it and when people try it, they say 'wow,' and they always come back," Primacio says.
Because the store is across the street from Kahuku High and Intermediate School, students get hooked and make
return trips long after graduation. "It's the best — it's not dry, it's a little spicy and I love all the green onions," says Jamie Ellestad, class of 2006, who drives up every other Sunday from Makiki with her boyfriend for another taste.
Kahuku Superette
56-505 Kamehameha Hwy.
293-9878