Not Your Father's Stock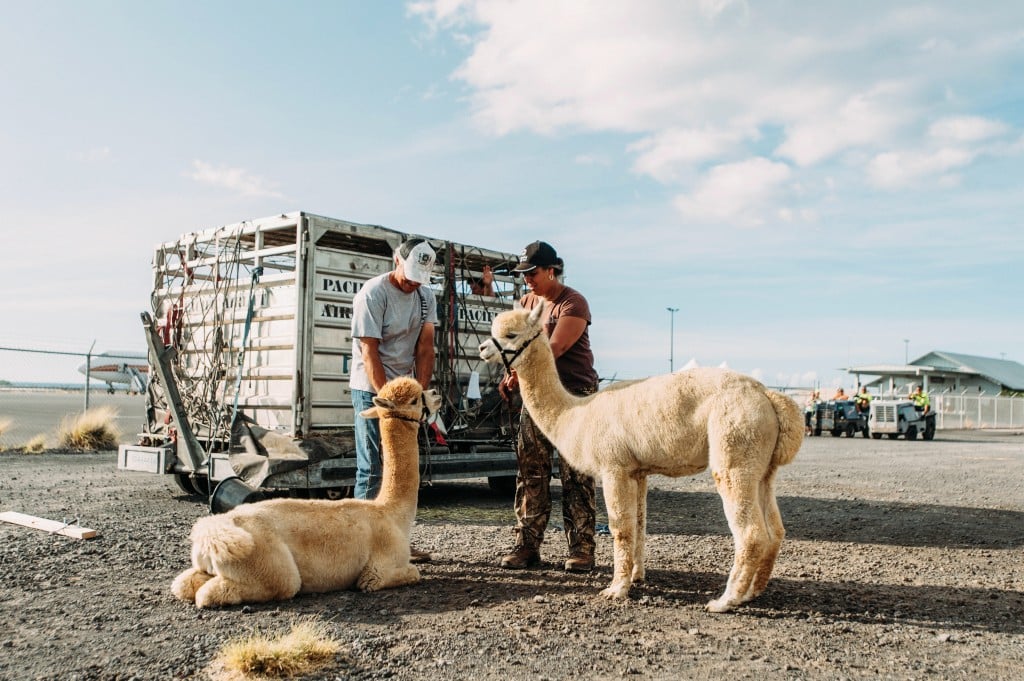 Three Big Island breeders have welcomed 14 new alpacas to their pastures, part of what they say is a small but growing market in the state for the South American animals that resemble miniature llamas.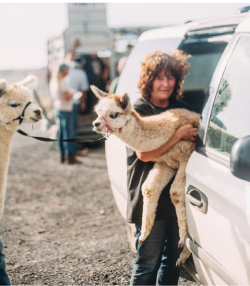 "Especially in the past year, there's been a significant increase in interest in buying alpaca stock," says Jennifer Brundage, a veterinarian and the owner of Ahualoa Alpacas in Honokaa, which has been raising alpacas for nine years. "There's been more demand than there is supply."
Brundage, Christine Hustace of Kuu Home Ranch in North Kohala and Gayle Marquess of Kalani Alpaca in Honokaa pooled resources to buy the seven male and seven female alpaca from breeders in Oregon. As an informal hui, they were able to negotiate better prices, share the cost of shipping the animals to Hawaii in October and ensure a diverse DNA pool.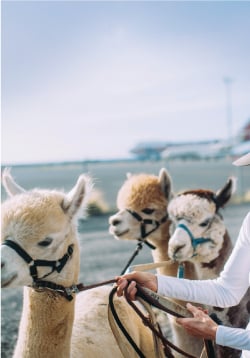 "Being that we're all on an island, that's important," Hustace says.
They plan to raise and sell their alpaca as breeding stock and turn the animals' fleece into into yarn and felt. They say it's softer and less greasy than sheep's wool (unprocessed wool is coated in lanolin secreted by the sheep). They already sell products made from alpaca fleece at the Waimea General Store and the Parker School Farmers Market on Hawaii Island, and at craft fairs on Oahu, where they regularly sell out.
Unlike traditional livestock, alpacas are not slaughtered for meat. Instead, they make ecologically efficient lawn mowers and their droppings are valued for composting and fertilizer, Hustace says. In fact, droppings have been dubbed "Alpaca Gold" and there's a burgeoning market for alpaca "tea" – a mixture of the manure steeped in water and used as plant fertilizer.
"It's another business opportunity waiting to happen," Marquess says. "I already have my hands full. I'm giving my manure away for free. But someone else should take it up."