Nurturing Seeds & Kupuna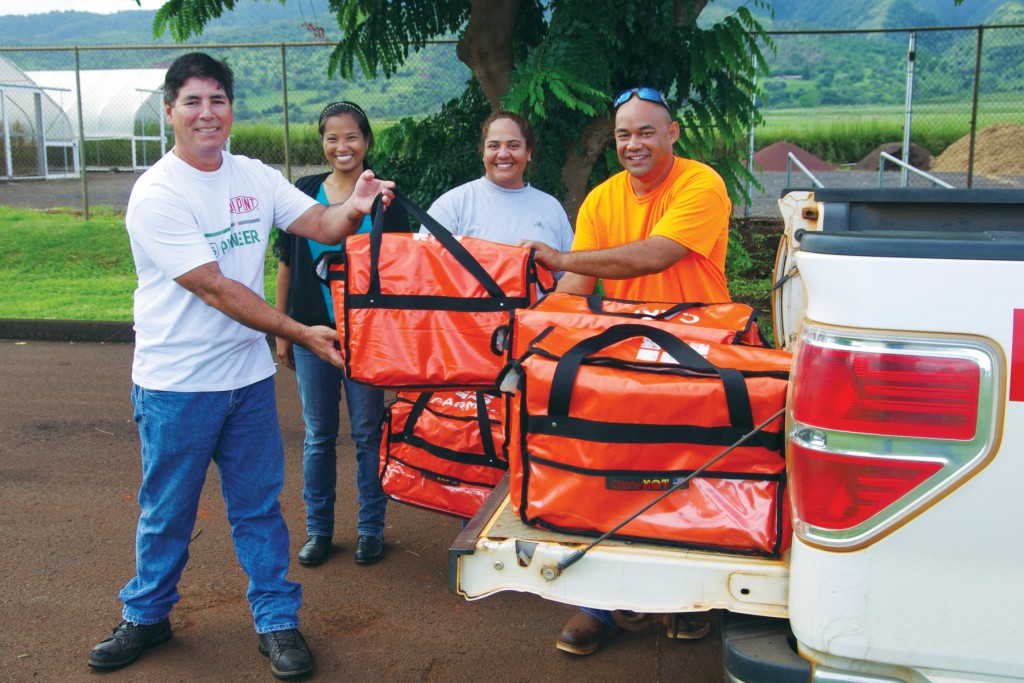 Managing fields to produce high- yield seed corn for U.S. and foreign farmers is no small task. Yet Alika Napier, field operations manager at DuPont Pioneer, still finds time to volunteer at Lanakila Meals on Wheels.
He is part of a team of about 30 Pioneer employees who deliver meals in the Waialua, Haleiwa and Kunia areas.
"Many of our employees are serving their neighbors – their kupuna – people they know personally," he says of Meals on Wheels. "They deliver, talk story, check in." The human contact makes it much more than just a meal delivery.
Started in 1971 with a single lunch wagon, the volunteer-driven Meals on Wheels program now provides more than 250,000 meals a year along 90 routes across Oahu.
Besides doing deliveries, Napier and his company help Meals on Wheels in other ways as well. Kelina Anderson, Lanakila Pacific's customer relations coordinator, explains that DuPont Pioneer also purchases "fresh produce from local farmers to donate to our kitchen … and purchases uniforms from our Lanakila Custom Products social enterprise, which provides employment for people with disabilities while generating revenue to support our programs."
"They truly go above and beyond to give back."