Bringing Hope to the World – One Village at a Time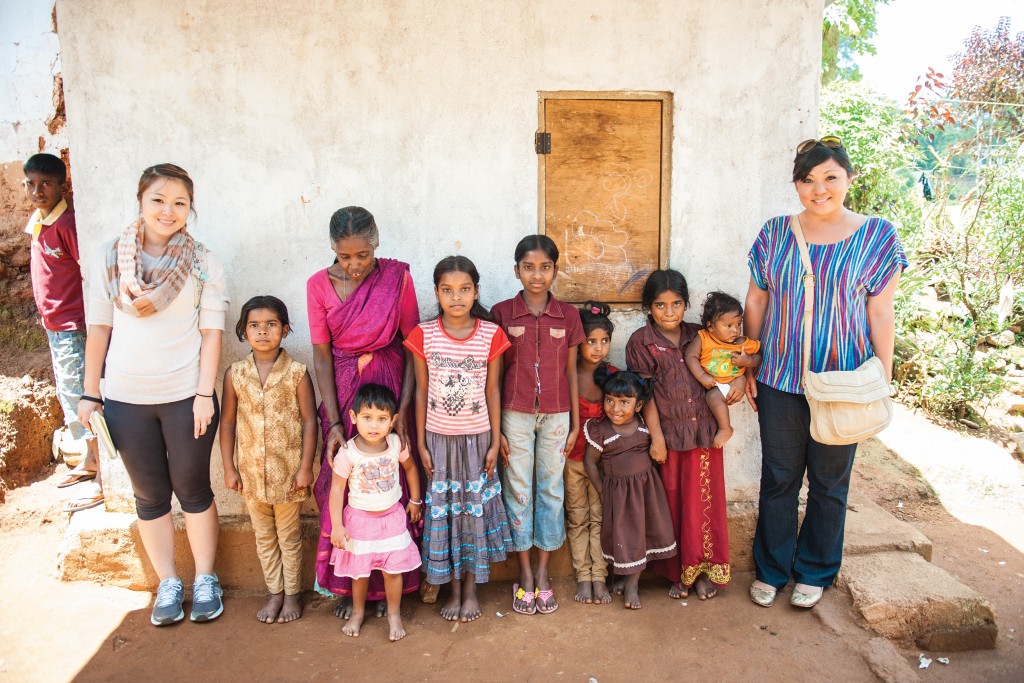 How a small Hawaii business made a big difference halfway around the world
Back in 2012 Tanna and Bryson Dang, owners of the Eden in Love boutique, committed to make a difference for 250 families in a remote village halfway around the world.
Six years later, this small Hawaii company has raised about $80,000 through contest winnings, business specials and from thousands of customers and vendors – and pumped it into the village of Nallathanniya in Sri Lanka, an island nation off the southeastern tip of India.
"It really was the people of Hawaii who donated this money," says Tanna. "We just used retail as our platform."
With guidance from the villagers, two Sri Lankan mentors and a representative from the nonprofit Global Hope, the money built a clean water system, improved health and education, built sustainable microbusinesses, created unique hanging container gardens safe from roaming pigs and offered a new future to the children.
"We've been working with Global Hope to help raise this village out of poverty," says Tanna.
"It was something in the people's smiles and in their eyes that spoke to us. We just knew these are the people we wanted to help."
Jeff Power, who handles partnership development for Global Hope, and was the Dangs' connection with the village, sees a growing commitment by businesses to embrace this kind of global interaction.
"More and more it's a trend, even with emerging generations," says Power. "Businesses are saying, 'I want to give back. And I don't want to just give a hand out, but a hand up.' "
To celebrate the completion of their assistance project and the immense improvements made in the lives of the villagers, the Dangs brought Sri Lankan mentors Celeste and Jay Pietersz to Hawaii to thank them for their assistance. The couple live in Sri Lanka's capital of Colombo, where he was the former chief engineer for the Hilton hotel. They coach four remote villages in their country as part of the Global Hope mission.
"Before this project was launched, they (the villagers) were people who had no hope," says Jay. "But now they have hope for a future. It's a miracle."
The Dangs' commitment began in 2012 after they had just won $25,000 from a National Retail Federation online video contest and Hawaii Business had featured them in a story. Their video explained a business philosophy of using their retail company to help their community and how each month they chose a new charitable program to fund.
They decided they wanted to do the same thing with their winnings, but serve an entire community.
"Others from Hawaii had worked with Global Hope and I thought that was very cool," says Tanna.
One method used by Global Hope was especially appealing. "It was not just about giving money," says Tanna, "but how to help a village evolve to stand on its own two feet. They knew they needed help but they didn't know how."
The strategy was powerful: for each of the five major areas of need – clean water, food, health care, income and education – the village formed a committee to oversee the process. In one case, they developed a plan to build a system that would pipe water from the lake reservoir at the top of a mountain down to the village, and into each small home and the school.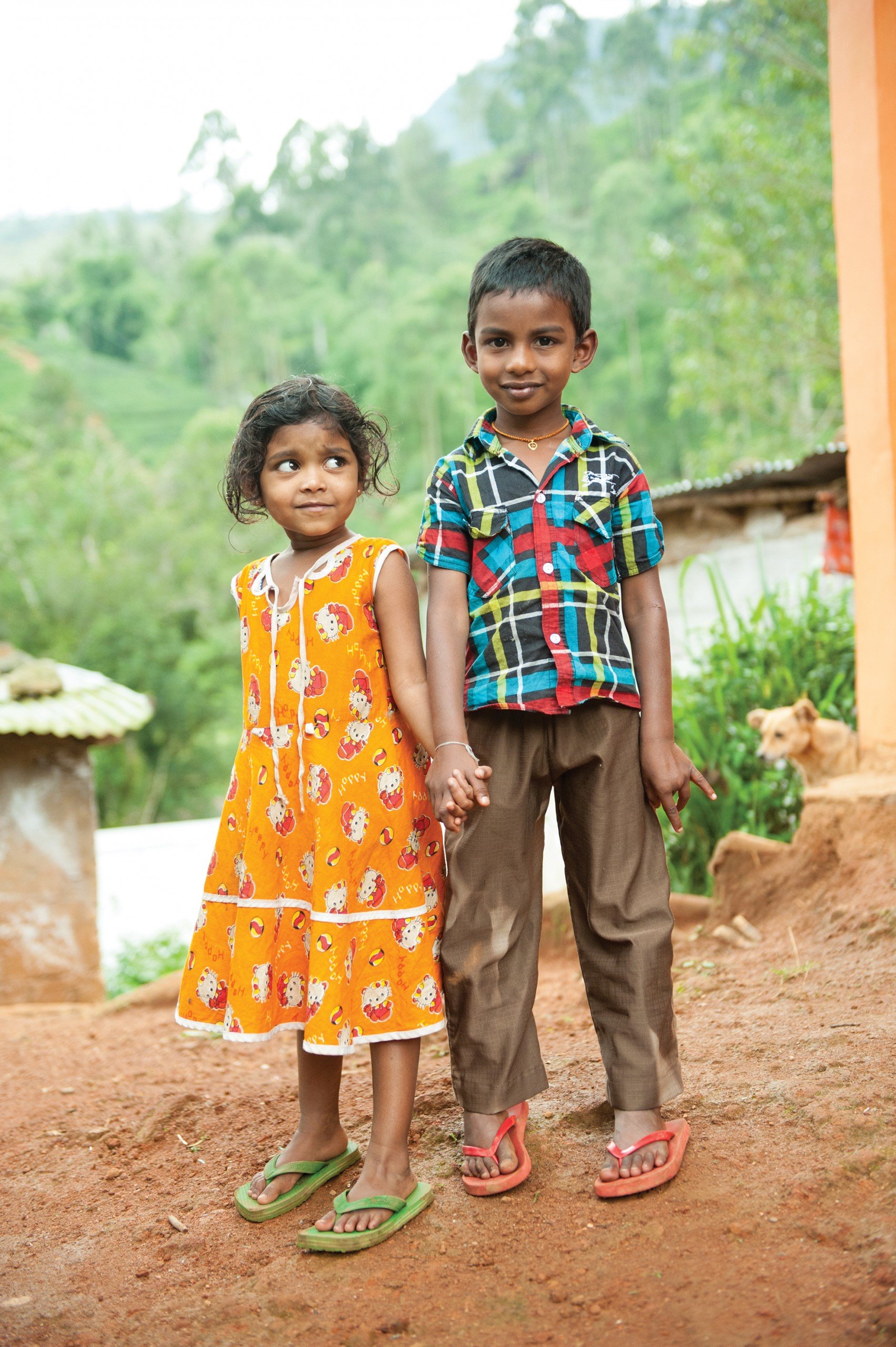 "The village forms its own committees and it's the committees that are the heroes of the village," explains Power. "They go on to lead the village forever."
"Clean water was the first priority," notes Celeste. Nearby streams had been carrying diseases from animal and human waste, and clean drinking water was more than a mile away and had to be fetched by young village girls who then missed school.
"Seven children had died in the previous seven or eight years from cholera or dysentery," Celeste says.
That first year, the Dangs and five members of their staff made the arduous 24-hour trip to the village – driving the last five hours on winding mountain roads – and were there while construction was underway for the new water system.
"The villagers did all the digging," says Tanna. "They're going up on the mountainside and digging all the trenches in their slippers." A mile of piping was laid in underground trenches 2 to 3 feet deep, and all dug by hand. Within six months the project was finished.
With cleaner water, says Bryson, many of the villagers' skin diseases cleared up, as did the continual outbreaks of cholera and dysentery.
Today, Tanna says, 85 percent of the children attend school regularly, compared to 65 percent when the project began.
Before 2012, the only employment in the area was the tea plantation and factory where employees earned less than $2 a day. During heavy rain, there was no work picking tea and no income.
But the project allowed villagers, often women, to borrow a little money to start small businesses. One woman bought a sewing machine and sewed clothes to sell to her neighbors. One began farming chickens, another goats. A man with a moped started doing errands for others. The small operations often doubled or tripled a family's income.
Over the past six years, 24 families have started businesses and another 12 are in the process, Tanna says. "The majority are women-owned."
"When you teach a man, you educate a person," says Jay, quoting Mahatma Gandhi. "When you educate a woman, you teach a family."
Home gardens were also launched using techniques to thwart marauding wild pigs.
Celeste explains by raising an empty plastic water bottle, tilting it sideways and showing how "container gardening" is done with simple throwaway bottles.
The bottles are cut open along one side with holes for drainage, then filled with soil and seeds, and hung by rope from hooks on the outside walls of the village's small concrete homes. Not only do the families grow vegetables and herbs for their own use, Celeste says, but they also sell extra produce. Other gardens are planted on rooftops.
The Dangs hope other Hawaii businesses will be inspired by this village's success.
"It's been astounding to them that these strangers wanted to help them," says Tanna. "But we're all just people, and we all want to do something good for each other and future generations."
Adds Power: "With more businesses who want to help a village, you can change the world."
Helping Those Close to Home
After completing their charity project in Sri Lanka, Tanna and Bryson Dang had planned to team with Global Hope again to sponsor an empowerment center in Africa that would teach sewing to women at risk of human trafficking.
But then, Tanna says, "Las Vegas happened and the fires in California and the flooding on Kauai and the eruption on the Big Island, and we knew we had to help those closer to home."
So the owners of the two Eden In Love boutiques in Honolulu, and a third in Las Vegas, launched a campaign called Eden For Good to raise funds through donations and products.
"After the Las Vegas shooting, we sold Las Vegas totes for $10," says Tanna, "and 100 percent of the proceeds went to Aloha Boxes that we sent to the first responders, hospitals and Mandalay Bay staff. These Aloha Boxes were jampacked with goodies from Menehune Mac, Island Poppers, Alii Coffee, Hawaiian Chip Co. and so much more.
"For Kauai and the Big Island, we're collecting donations in-store (donate $5 and get 10 percent off) and we plan to take a trip to both islands to gift random acts of kindness to those who aided in the devastation, for instance, a KTA gift card for the volunteers helping with the dog rescues on the Big Island or a Longs gift card for the preschool teachers who lost their classrooms."
They haven't forgotten about the empowerment center in Africa, but home needs help now.