Out-Of-The-Way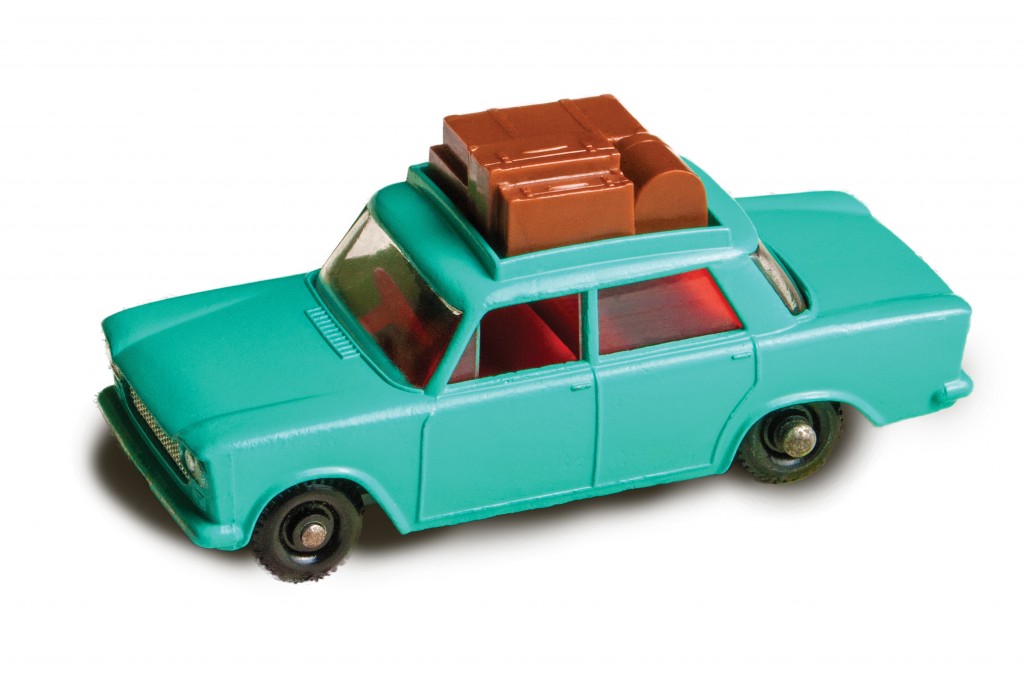 JEANA IWALANI NALUAI calls her business a getaway from the masses. Hoomana Spa is on Piiholo Road near the Makawao Forest Reserve, an hour by car from Kaanapali and Lahaina and 40 minutes from Kihei and Wailua – the places where most tourists stay on Maui. But visitors drive to the wellness center every day and Naluai believes that's because today's tourists are willing to go out of their way for authentic local experiences.
"I see that, more and more in the tourist industry, people don't just want to experience sitting on the beach and drinking mai tais, they want to experience the island in a different way and learn about the people who live there," she says.
"It's hard to do alone. Developing partnerships (with tour companies) has been really helpful. It's another way of letting people know that you're out there and what you have to offer."

— Takeshi Akatsuka, Operations manager,
Akatsuka Orchid Gardens
Getting off the beaten track has other benefits. Most of the $14.7 billion spent by tourists in 2014 happened in Waikiki and other resort areas, but rents there can be steep. A mid-2015 report by Mike Hamasu of Colliers International reports on "average high" and "average low" asking rents across Oahu. The average high asking rent in Waikiki is almost four times the average high of the next most expensive area on the island, East Oahu: $20.05 a month per square foot versus $5.45.
Beyond the cost, there are other factors for businesses that want to connect with tourists: a desire to stay connected to the local community, too, the amount of space needed and the owner's personal convenience (unless you love commuting).
Unique Experience
Kauai Backcountry Adventures' check-in station near the Lihue Airport is out of the way for tourists coming from the hotels on Kauai's south and north shores, but convenient to the company's most popular experience: mountain tubing in abandoned irrigation canals once used by sugar plantations at the base of Mount Waialeale.
The tour company's founders, siblings David Carswell and Kelley Carswell-Haneberg, have lived on Kauai their entire lives and knew about the irrigation canals. They approached Grove Farm about their idea and licensed 17,000 acres of land to operate Kauai Backcountry Adventures.
Before he started working there, GM Sean Stogner passed by its hidden check-in station every day for years without knowing it was there. Nonetheless, Stogner says, the company still attracts plenty of customers.
"If someone is willing to drive all the way up here, they want to spend the day here. So, I'll send them over to the lavender farm or recommend ziplining."

— Jeana Iwalani Naluai, Owner, Hoomana Spa
"It's mostly word of mouth," he says. "We develop a quality tour, have repeat business and really utilize social media. We have a lot of return guests and guests who come simply because their neighbor told them to."
Stogner says the company's experience is impossible to duplicate: It's the only company on Kauai that offers tubing along the hand-dug mountain canals. The secluded location also allowed Kauai Backcountry Adventures to add a waterfall hike to its zipline tour, which makes it stand out in an increasingly competitive industry. The private plantation where the tour operates has sole control of access to Halii Falls, once again locking the company in place but offering something exclusive in return.
"We're stuck in our location because of the canals. But it's a good thing," says Stogner. "We are always sold out two weeks in advance."
Wow Wow
Wow Wow Lemonade co-owner Todd Casselberry also stresses the importance of a unique product when attracting tourists to an isolated location. The lemonade stand was launched at various Maui farmers markets in 2012; today, there are three locations open on Oahu and Maui, split between regular tourists haunts, Kihei and Haleiwa, and a more local spot, Wahiawa. The original stand in Kahului is temporarily closed as Casselberry looks for a new place to park the truck.
The business first attracted attention for selling the lemonade in Mason jars and continued to impress with unique flavors, including makai watermelon basil and lychee strawberry, and a commitment to locally sourced produce. Casselberry believes Wow Wow's popularity comes from offering a new product and having a strong marketing plan.
"In Hawaii, it's really important to do your own thing and find something that's original," he says. "I think a lot of times people look at what everybody else is doing and try to do something similar. The key is finding something that is unique and being the first one to do it."
But, even a unique product needs help to spread the word. Casselberry's most successful marketing tool is social media. He says the interest in the Mason jars caught on and the company's Instagram page now reaches 19,000 followers, which helped increase brand awareness.
Despite his success with out-of-the-way locations, Casselberry says the success of the Kihei store convinced him to expand to more high-traffic locations. "We're very fortunate to have the success that we did considering we didn't always have very good locations," he says, referring to the isolated Kahului stand. "But, for the future, I think a good location always helps."
Stuck in the Perfect Place
Some companies can never move to the high-traffic resort areas.
Akatsuka Orchid Gardens opened in 1974 on Volcano Road near the Hawaii Volcanoes National Park, where cool temperatures and high elevation created the ideal environment for cymbidium orchids. The company decided to focus on visitors after noticing a pickup in tourism to Hawaii in the late 1980s.
The business built an office, a gift shop and a garden area in 1990 to appeal to its new clientele, but felt it needed to do more to bring in customers, so it partnered with local tour companies.
Takeshi Akatsuka, operations manager and son of founder Moriyasu Akatsuka, says those partnerships have been key to the company's success. About 350 visitors arrive daily on average, he says, but, when cruise ships with partnerships dock in Hilo, that number can jump to 1,000.
"It's hard to do alone. Developing partnerships has been really helpful," says Akatsuka. "It's another way of letting people know that you're out there and what you have to offer."
A partnership with a tour company can provide a business with consistent sales, predictability as to the number of staffers needed based on how many guests will arrive and when. But the business must be a good fit for the tour and benefit the guest experience, according to Joann Erban, Roberts Hawaii VP of marketing and sales.
"The small businesses are very grateful that we bring our guests there since our (tours) are usually on a daily basis," she says. The more guests, the more revenue.
The contract between the business and the tour operator lays out what each will receive from the partnership. Many large businesses pay the tour operator a percentage of sales generated by the tours, while small businesses will typically pay a per-visitor fee to the tour companies.
In Erban's experience, many businesses are happy with their partnerships. But tours are not the only way to drive revenue at remote locations; local entrepreneurs have found success targeting foreign tourists – even if it was not their first or main intention.
Nicole and Eric Chang opened Moena Cafe in May 2012 at the Koko Marina Center, wanting to appeal to the locals in their community. She knew the tourist market was an option, but felt Waikiki was too busy and wanted to start small.
But the buzz around Moena Cafe spread after Asian magazines and TV featured the cafe and its uniquely Hawaiian breakfast menu, which includes kalua pig eggs benedict and sweet bread French toast. The number of tourists trekking to Hawaii Kai soared.
When Japanese investors approached Chang about opening other locations, she hesitated, knowing businesses that expand too quickly can close just as fast. She was cautious, but agreed, and two restaurants opened through a licensing agreement, one each in Japan and China.
The international coverage, along with the desire to visit the original Hawaii location, boosted tourists' interest in Moena Cafe. Chang is not sure why the restaurant earned such acclaim.
"I didn't know that it would take off this much. I believe a lot of it has to do with Moena Cafe being in Hawaii and that, internationally, American breakfast food is not that common. It also has to do with the local flare of food," she says.
"Prior to arriving in Hawaii, it is best that the traveler should already know the business, influenced by pre-arrival marketing, lured by a potential offer, and guided by information."

— Dave Erdman, President and CEO, PacRim Marketing Group
PacRim Marketing Group advises small businesses that want to reach foreign tourists before they plan a trip. Its advice: Appeal to their travel preferences and convey your brand's essence in a culturally appropriate way. PacRim also suggests continuing to market throughout a customer's journey including in-flight, at the hotel, even at the door of your business.
"Prior to arriving in Hawaii, it is best that the traveler should already know the business, influenced by pre-arrival marketing, lured by a potential offer, and guided by information and a map of where the business is located," says Dave Erdman, the president and CEO of PacRim Marketing Group.
Small businesses hoping to publicize their brand in a foreign country should contact market specialists with relationships in the travel industry. These specialists can tailor marketing plans to a particular nationality and media market, says Erdman, who, as an example, noted the vast difference between Japanese and English media.
Honoring Hawaii
Before Naluai launched Hoomana Spa, she studied under other wellness practitioners and realized that a quiet, isolated location was important to their success. She also wanted to emphasize an authentic Hawaiian experience.
Naluai purchased the out-of-the-way 2-acre plot a decade ago and, over time, has built retreat cottages, set up a bathhouse and now grows 40 native plants to use in treatments and products. One positive side effect of her location, she says, is it forces tourists to visit part of Hawaii they might not otherwise see and visit neighboring businesses. In fact, Naluai refers her customers to other businesses in the Makawao area.
"If someone is willing to drive all the way up here, they want to spend the day here," explains Naluai. "So, I'll send them over to the lavender farm or recommend ziplining. I try to send them to local businesses that I really appreciate nearby, and I know they do the same for us."
In Naluai's experience, many of these adventurous customers use review sites like Yelp or TripAdvisor to find the best local options. Hoomana Spa has 49 reviews and a five-star rating on Yelp that speaks to its emphasis on customer service.
"I want to give people a great experience. When they travel all the way up here, they think they're going to find something special," says Naluai. "So, even if you don't have a beautiful website or spend the most on marketing, if you have great reviews, those can speak a lot louder than marketing dollars."
Despite her success, she thinks she may be a little too isolated.
"If I did it again, I would pick something off the beaten path, but it might not be so far off the beaten path. It might be a little closer to town," she admits. "But I think people appreciate a taste of the local lifestyle and the sense of community they get from leaving the tourist areas."