Parting Shot – Highway Inn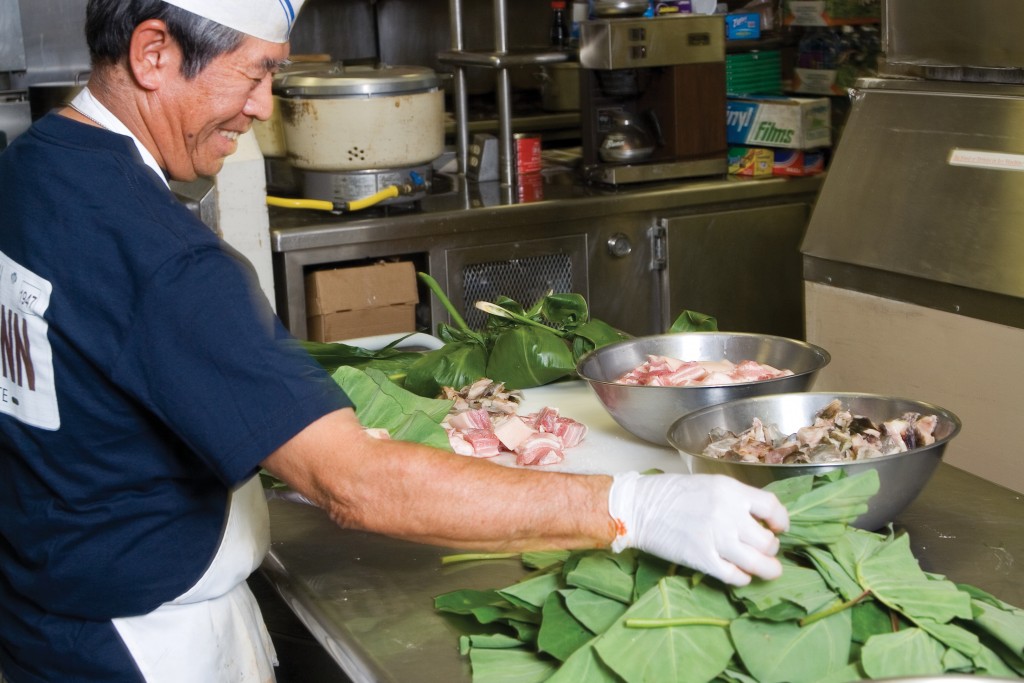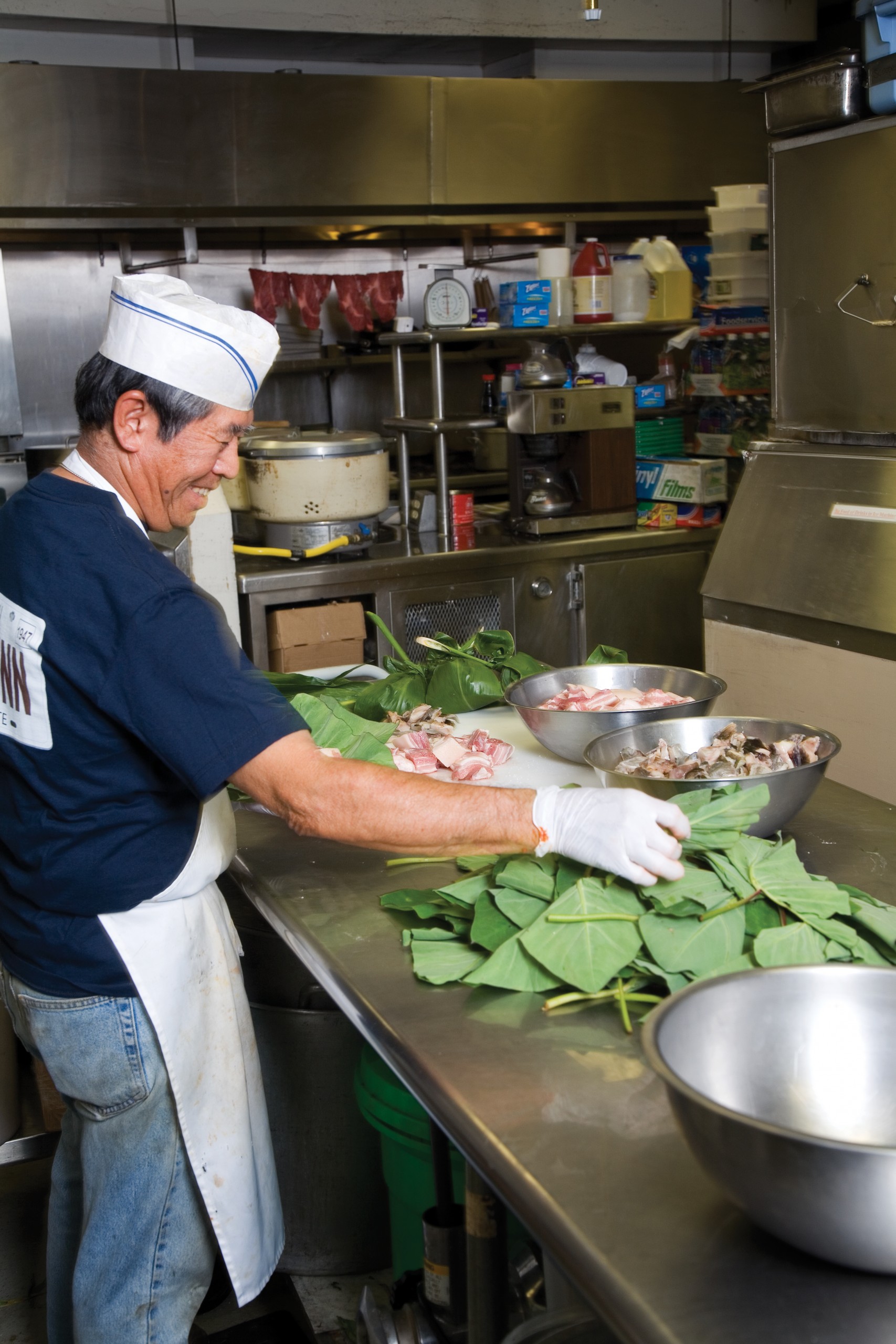 Oh Wow, Lau Lau!
11:25 A.M., Friday, Highway Inn, Waipahu
>> Highway Inn owner Bobby Toguchi, son of founder Seiichi Toguchi, still hand-wraps the lau lau at his Waipahu eatery. About 150 to 190 lau lau are prepared each day. The family-owned business opened in 1947 off Farrington Highway, moved to Depot Road and settled into its current location on Leoku Street in 1984.
Photography by Kevin Blitz