Home for Hawaiian Lions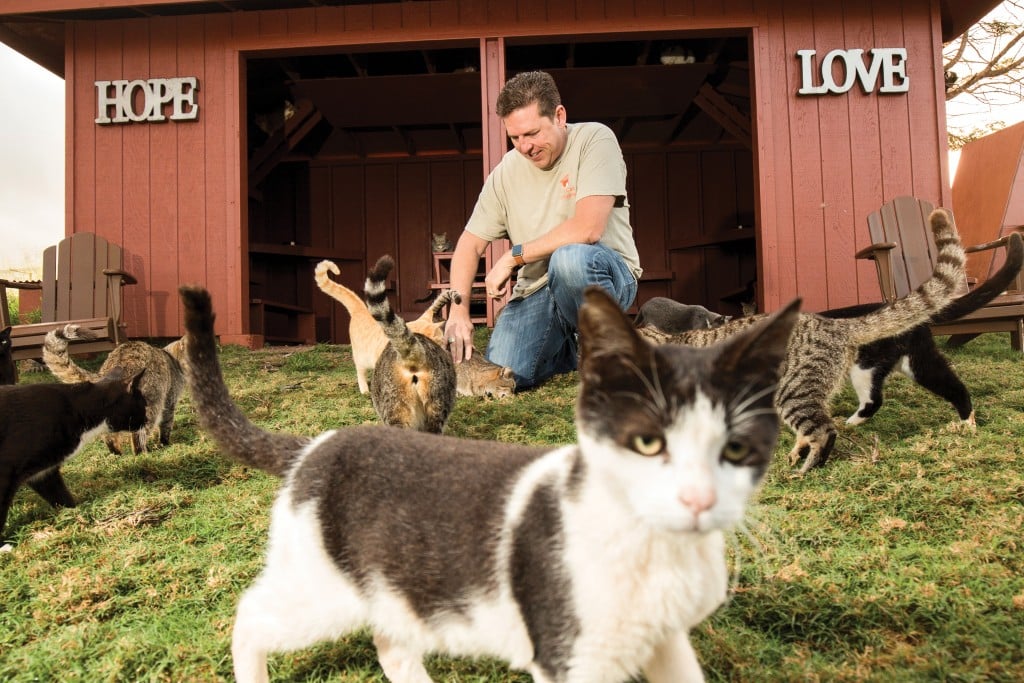 Keoni Vaugn, executive director of the Lanai Cat Sanctuary, offers breakfast to some of the 515 cats at the refuge. "We go through 75 pounds of cat food a day," says Vaughn.
Each cat has a name, numbered microchip, medical record, and is vaccinated and spayed or neutered. The nonprofit is run by a staff of six who care for the cats and their half-acre outdoor living space. He says cats are trapped and brought to the sanctuary to stop them from killing native species. Feral cats are huge threats to native species globally, especially in places like Hawaii, where native species traditionally evolved without predators.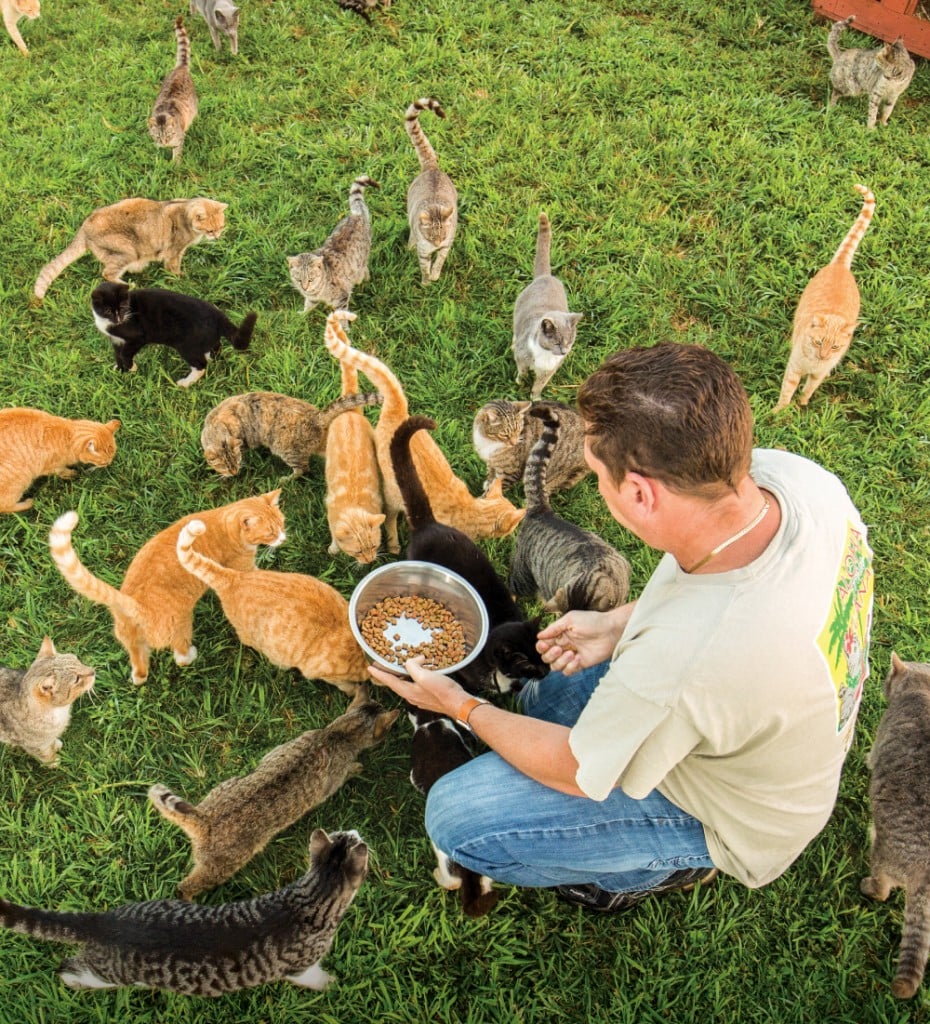 Time: Tuesday, 7:22 a.m.
Location: Lanai Cat Sanctuary
Photographer: Pierce M. Myers