Preserving Ancient Fishponds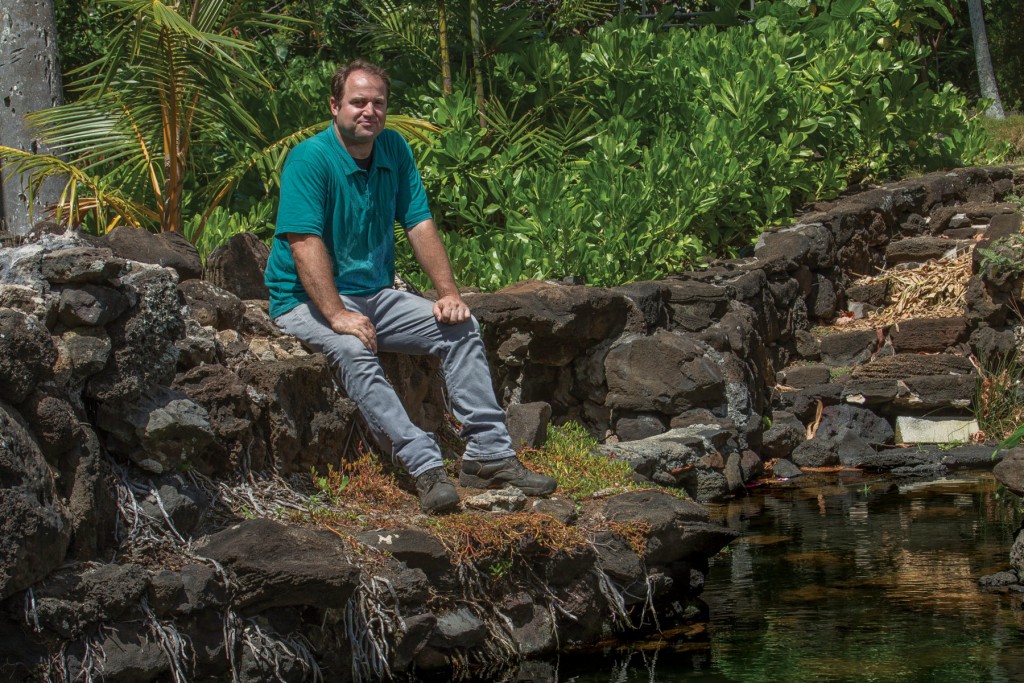 Massive fishponds in the areas now called the Wailupe and Niu penninsulas once helped feed many people, but they are gone. Chris Cramer, who teaches Spanish at the Honolulu Waldorf School, is dedicating his free time to preserving the remaining ones.
He co-founded the Maunalua Fishpond Heritage Center in 2007, just as the state planned to auction its ownership of the last two shoreline fishponds in Honolulu: Kalauha'iha'i and Kanewai. "We realized we could provide a positive alternative by bringing community stewardship to these historic treasures," he explains.
One of the first things Cramer did was find old pond keepers and kupuna who were around when the ponds were thriving. These people were the living links to centuries of knowledge that was on the brink of being permanently lost.
Film maker Ann Marie Kirk contributed to these efforts. She created the Maunalua Historical Website, www.maunalua.net, recounting a time when massive fishponds made Maunalua Bay a famous fishery. "Fish would sometimes even cover the road, igniting a frenzy as motorists rushed to scoop them up," the site reads.
During the '50s and '60s, the ponds were filled to make room for housing, ending the fishpond era. The remnants of the former Maunalua Pond are now the community of Hawaii Kai and the Hawaii Kaii Marina, Cramer says. The 523-acre Keahupua-o-Maunalua was the largest fishpond in the Hawaiian Islands.