Editor's Note: Preserving Paradise While Making a Living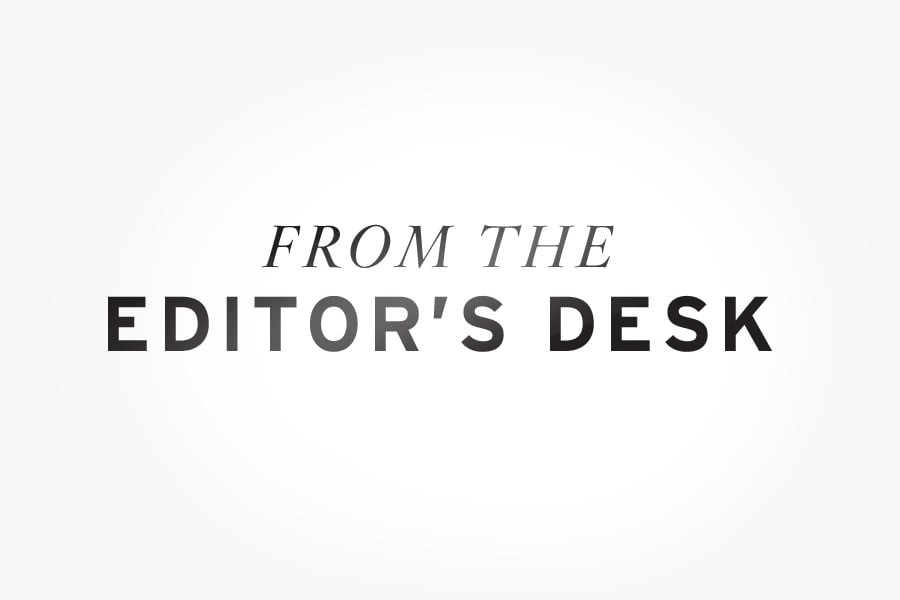 When I first came to Hawaii in 1980, I knew I had found paradise and never wanted to leave. However, so many of the people I talked with would say, "No, no, Hawaii used to be much better. Now, it's too crowded." Or "noisier" or "less friendly" or one of dozens of pejoratives.
Now, three decades later, I have the right to make the same comments, but I'm hesitant. Yes, my favorite hiking trails are more crowded and eroded, and that's a bad thing, but, along with the tourists, a lot of local people are getting vigorous exercise, too, and that's a good thing. Besides, is my right to that trail greater than anyone else's? Not one of us can say, "I was here first!"
Yes, there are more craft in the water when I swim off Kailua and Lanikai beaches, but I also see lots more honu than I did 20 years ago.
Some favorite local restaurants have closed down, at least partly driven out by mainland-based chains, but our choices in neighborhood restaurants, cuisines and menus are a lot more diverse than they used to be, and that is partly due to cash from those hordes of tourists.
It is our great dilemma: How does Hawaii compete in the local, national and global economies yet preserve what is precious about these Islands? Everyone has their own solution and we have tried many of them over the decades, and none has yet proved perfect. We keep arguing about what to do without entirely persuading each other.
Just three years ago, we started furloughing our teachers and students because our state government had run out of money. Now the tourists are back and state coffers are fuller, but so are our beaches and roads, and that can be frustrating.
I have frequently heard comments along the lines of, "I love tourists, but they should stay in Waikiki" or "Kailua-Kona" or "Wailea." In fact, tourists used to stay in those resort enclaves and the main exercise they got was rolling over from back to stomach to even out their tans.
The problem is, hardly anyone travels that way anymore. I certainly don't and you probably don't either. When you go on vacation, whether to Thailand or France or New Zealand, you want to experience the usual tourist sites and the hidden places where locals go. And, I guarantee you, the locals there who don't make money off the tourists are grumbling about them instead.
In this issue, we look at two communities and explore the fault lines between change and preservation, between supporting businesses and saving Hawaii for its residents. The details may be new, but these themes are familiar ones with which Hawaii has been wrestling for more than two centuries. We'll likely be wrestling with them for at least another couple of centuries. In fact, I've already put an updated version of the story on the calendar for the July 2112 issue of Hawaii Business magazine. But we need to keep having our contentious conversation on this central dilemma of Hawaii and continue seeking solutions, or we will certainly screw things up.