Ka'ōhao or Lanikai? Maunalua or 'Āina Haina?
Two of those names are made up, while nicknames like Diamond Head have supplanted older names. Hawaiian leaders want traditional names to come first.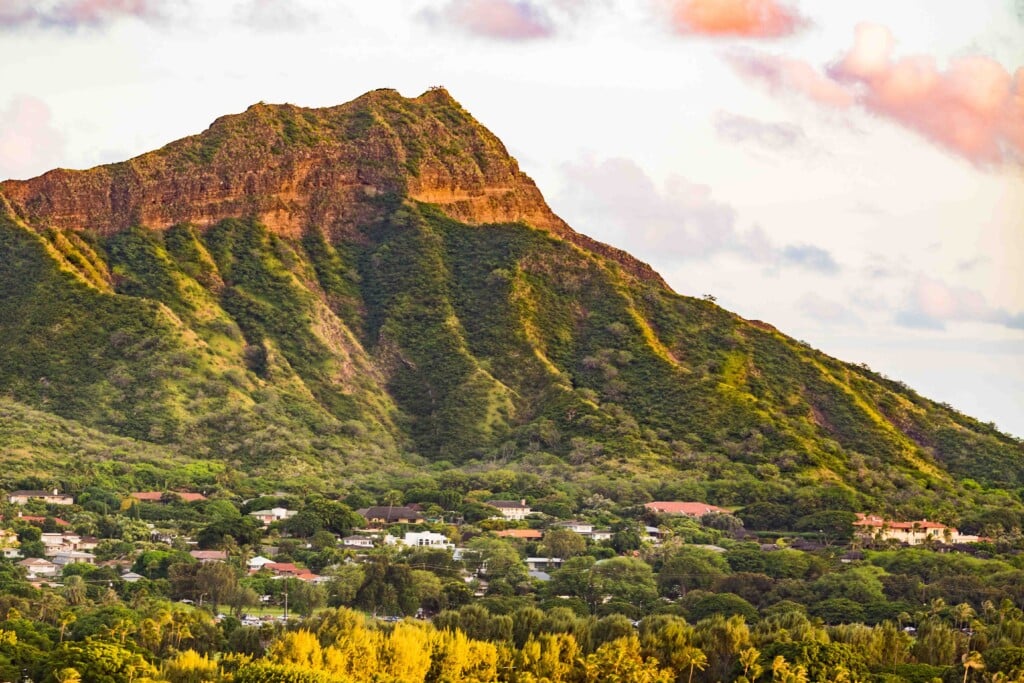 You may know it as Diamond Head, but Hawaiians call it Lē'ahi. Lanikai? That's actually Ka'ōhao, and the local elementary school has changed its name accordingly.
And that small island across from Kualoa Ranch is Mokoli'i, which means "little lizard." Legend says the islet was created when the goddess Hi'iaka cut off a giant lizard's tail and tossed it into the sea. That's a more colorful name and story than the common nickname for the island, which employs an oldtime slur to refer to Chinese people that we won't repeat here.
For many of us, these traditional names may not come to mind as quickly as the modern nicknames, but the Hawai'i Tourism Authority, the Native Hawaiian Hospitality Association, Hawaiian scholars and others want you to make the effort to learn and use the Hawaiian names for places across all the Islands.
The HTA's Ma'ema'e Hawai'i Style and Resource Toolkit, created in partnership with NaHHA, asks "anyone who has a role in representing Hawai'i" to use the Hawaiian place names first before referring to any English nicknames.
"Hawaiian place names honor the people who named them and the natural forces and stories these names convey. In using proper Hawaiian place names, we bestow the highest honor to the land and the history of place," says the toolkit.
Using "Nicknames Erases a History"
Katrina-Ann R. Kapā'anaokalāokeola Nākoa Oliveira, interim assistant vice provost at UH Mānoa and a member of the Hawai'i Board on Geographic Names, says Hawaiian place names tell us about the significance of places and their features.
"When people understand the significance of the place, it helps us to recall what happened there," says Oliveira. Hawaiian place names "help us to inform how we conduct ourselves in those places. So when we go to a place that is revered for being a very kapu place, a place that's sacred, you conduct yourself in a manner that commands that type of respect."
The toolkit says people should consider the implications of any English nicknames. While some nicknames may be interpretations of the place's Hawaiian name, others may be disrespectful to the traditional value of a place, says Oliveira.
"The use of nicknames erases a history, a tradition that preceded the use of the English language here. Not only does it erase the place name, but also the use of Hawaiian language."
Nicknames have also worked to replace the history of a place, says Oliveira. As an example, she describes the East O'ahu community of Maunalua, whose nickname is 'Āina Haina.
"Folks think that it's a Hawaiian name, 'Āina Haina, but it was really because of Hind," Oliveira says, referring to Robert Hind of Hind-Clarke Dairy. "They hoped that it would sound kind of Hawaiian. And so people … don't understand that it's actually a newly created name."
Although the common nickname for the islet of Mokoli'i may seem harmless to some residents, "referencing the nickname in the media could perpetuate the idea that it is an acceptable phrase to everyone, including visitors to Hawai'i who will return to their hometowns on the U.S. continent," says the Hawai'i chapter of the Asian American Journalists Association.
"When I say the names of these places, I'm quoting my ancestors," Oliveira says. "I'm saying the same words, the same place names that they once used themselves. And so I'm honoring them, paying respect to them and the culture and the language and the traditions and keeping those things alive. Because that's what makes Hawai'i unique, is remembering the Hawai'i of long ago."
Places With Traditional Names You May Not Know
Hawaii Business Magazine is committed to going forward using the traditional names for these places first in our stories, followed in some cases by the common nickname in brackets, at least until the traditional names become widely recognized by our readers. Please excuse us if we sometimes forget.
Also included in this list are some commonly misspelled places and other information from the Hawai'i Tourism Authority's Ma'ema'e Hawai'i Style and Resource Toolkit.
Hawai'i Island
Pu'uhonua O Hōnaunau (City of Refuge)
Waiānuenue (Rainbow Falls)
Waikoloa (not to be confused with Waikōloa on O'ahu)
Maui
Haleakalā (often misspelled without a kahakō over the last "a")
Pe'ahi (Jaws)
Lāna'i
Keahiakawelo (Garden of the Gods)
Pu'upehe (Sweetheart Rock)
Kaiolohia (Shipwreck Beach)
O'ahu
Ala Moana and Ala Wai (exceptions to the "all place names are one word" rule)
Kalaeloa (Barbers Point)
Mokoli'i
Lē'ahi (Diamond Head)
Kawaihāpai (Dillingham Airfield)
Ka'ōhao (Lanikai)
Kūkae'ōhiki (Laniākea)
Pōka'ī Bay (often misspelled without the second kahakō)
Awāwamalu (Sandy Beach)
Paumalū (Sunset Beach)
Waikōloa (often misspelled without a kahakō; not to be confused with Waikoloa on Hawai'i Island)
Kaua'i and Beyond
'Alekoko (Menehune Fish Pond)
Nāpali (often misspelled as two words)
Pā'ula'ula (Russian Fort Elizabeth State Historic Park)
Keoneloa (Shipwreck Beach)
Papahānaumokuākea (Northwest Hawaiian Islands Marine National Monument)