Privatizing Building Permits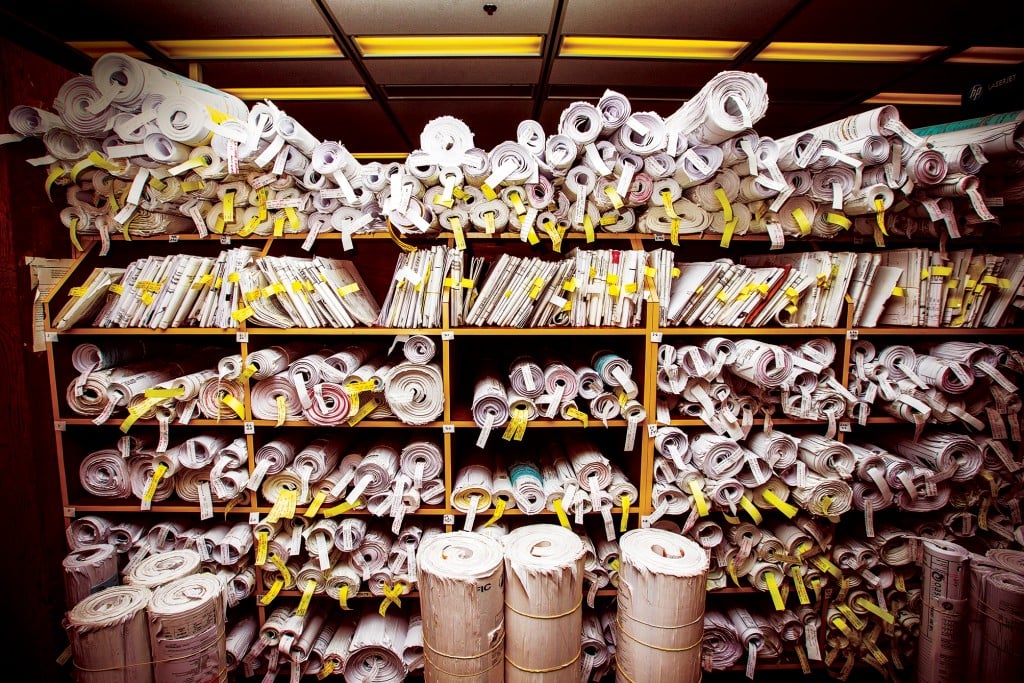 It's no secret that Hawaii is a bit, shall we say, constipated when it comes to building permits. Permits can take six months or more.
A 2013 study conducted by the National Association of Home Builders found the median time it took to get a plan review for a typical single-family home in the U.S. was 1.4 weeks. If it took longer, the main reasons listed were "Standard practice in my area for it to take that long," "Staff cutbacks" or "Internal red tape/communication problems within the local building department." These may sound familiar.
Houston has been working with a French company, Bureau Veritas, for about a year and a half. "Outsource is the wrong word. It's a relief valve," says Mark McAvoy, executive director of the Houston Permitting Center. "We send them MEPs [mechanical, electrical and plumbing]; about 20 to 25 plan sets a day, depending on the incoming volume."
The Bureau Veritas review is incorporated into the rest of the permitting center's process. Houston has about 1,500 projects in its system at any given point; about 275 to 300 are entered per day. The average commercial plan takes about 60 days for review. But, to be fair, "Houston does not have a zoning ordinance, which is extremely unusual. It's the largest municipality in the U.S like that," says McAvoy.
"They are paying a mortgage on a property or a lease on a space and can't build. The process shouldn't really take that long."

— Jeoffrey Cudiamat, CEO, Structural Hawaii
Zoning alone can take six months in Honolulu, according to Jeoffrey Cudiamat, the CEO of Structural Hawaii, an architectural, structural and civil engineering design and consultation firm located in Pearl City. "Zoning laws can change from month to month because City Council laws change. Now there's rail, the Bike Master Plan, street-widening efforts. It's a multifaceted animal."
He hears from clients who are stonewalled by the building permits process. "They are paying a mortgage on a property or a lease on a space and can't build. The process shouldn't really take that long. [The City and County] needs a good training program. There are reviewers who come in with no trade industry or design experience. When they make comments, we're shaking our heads. This all adds to the delay. They don't know that they don't know."
Getting the right personnel – and personnel levels – is hard for any municipality. "Counties often staff to meet permit activity in average construction years, and have a difficult time adding permanent staff when construction increases because of understandable concerns around long-term employment costs if construction slows again," says Aaron Ross Owens, director of external affairs at Safebuilt. The Colorado-based company provides building department services, community planning and zoning, and code enforcement services to 303 towns and cities in eight states. Its largest customer is Centennial, Colorado, where the company completes 35,000 permits, inspections and licenses per year.
Safebuilt has an average residential permit turnaround time of less than five days, and an average commercial permit turnaround time of less than 10 days, says Owens.
"If the communities are open to using electronic submission of building plans, we can leverage resources from more offices and speed up plan reviews even more," says Matt Royer, Safebuilt's COO.
The company is paid a percentage of permit fees. For example, in Troy, Michigan, the building department was privatized, with Safebuilt taking over reviewing plans, issuing permits and conducting inspections. Troy receives 20 percent of the first $1 million in permit revenues, and then 25 percent on all revenues above that.
Technology can be both a help and a hindrance. Orlando Ribao, a project designer at Structural Hawaii, used to work as a plumbing examiner for Honolulu's Department of Planning and Permitting. "When they introduced the e-plan, that's where the backlog came in. When I looked at the hard copies, the plan took less than 30 minutes. The E-plan took more than one hour because of the way you couldn't see everything; you couldn't flip back and forth." Houston's Mark McAvoy found that sending plans by Fed/Ex was more cost effective than scanning and digitizing paper plans, though his department is implementing a new digital submission process to allow permit seekers to submit their plans into the department electronically.
Will Houston stay with the contracted service? "As long as we have periods where we have peaks in demand, we're going to keep using this," McAvoy says. "We don't want to outsource a function, we want to smooth out the peaks."