Products are Glamorous, But Not The Job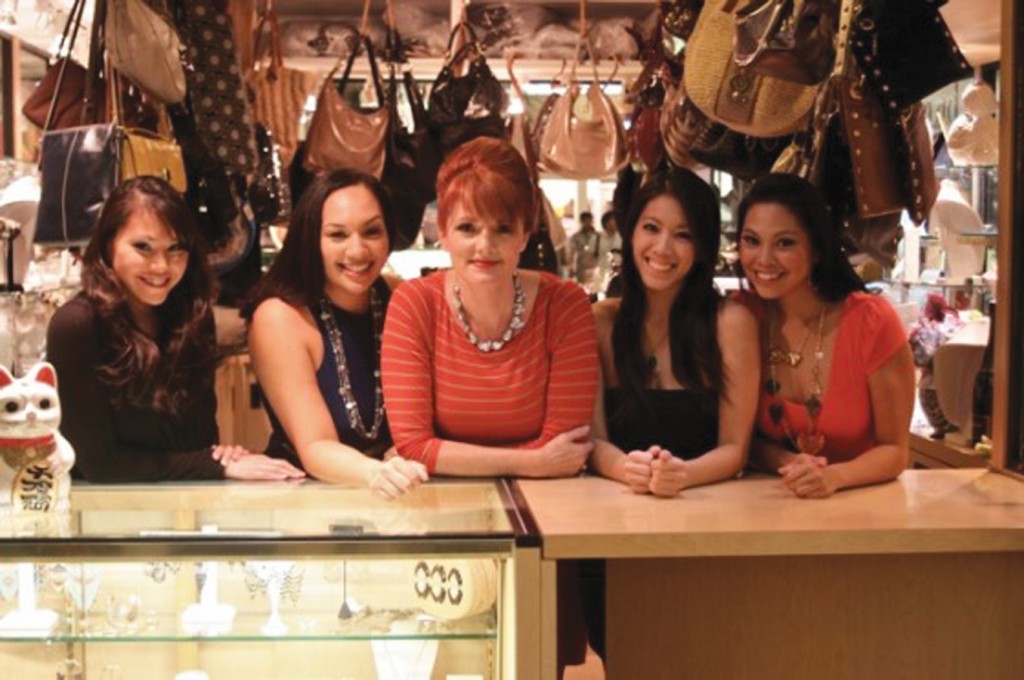 Name:
Lo Kaimuloa
Job:
Owner/Buyer, Riches Kahala
Years of experience:
30
STARTING OUT:
Kaimuloa spent five years learning high-end retail with jewelry designer Bernard Hurtig, then, in 1986, she opened Riches Kahala, an 87-square-foot kiosk in Kahala Mall. She expanded to 200 square feet in 2002.
BIGGEST MISCONCEPTION:
"That retail is easy, glamorous and fun. It's just plain hard work!" Kaimuloa says. She makes at least three buying trips a year to New York and/or Los Angeles. She also reviews the work of countless local designers.    
INNOVATIONS:
In her early days, Kaimuloa was always ahead of the trends. She was the first to introduce mainland and foreign designers such as Kate Spade, Isabella Fiore, Jose and Maria Barrera, Erickson Beamon, Alexis Bittar and Ippolita to Hawaii. They didn't sell well initially because customers didn't "get" their designs.    
taking risks:
Kaimuloa is known for her ability to spot talented local designers and give them their start. Among her discoveries: Bliss Lau, Misa, Beachcomber Designs, Hands in the Sand, Kimberly Le and Two Hands. "It's important because we're a locally owned store. A lot of times I've stepped out to buy a line and it's totally crashed and burned, but we have to keep trying."
REWARDS:
"We have such a great staff and loyal clientele who've grown up with us. We're now serving the children and grandchildren of our early customers."
TOUGHEST PART:
"Being copied. People come and take pictures and videos of my merchandise and go knock it off – or contact my designers behind my back. It's so blatant and disrespectful."
INTERNET'S IMPACT:
"It has changed everything. People want things instantly. They're more savvy. But my clients want to touch and feel it and try it on. They might search something on the Internet, but they'll ask me to get it for them."
PAY:
"To make it in a small store it's all about volume. To reach our goal of $400,000 a year we have to move a lot of merchandise."
– PAULA RATH