Protecting Art for Posterity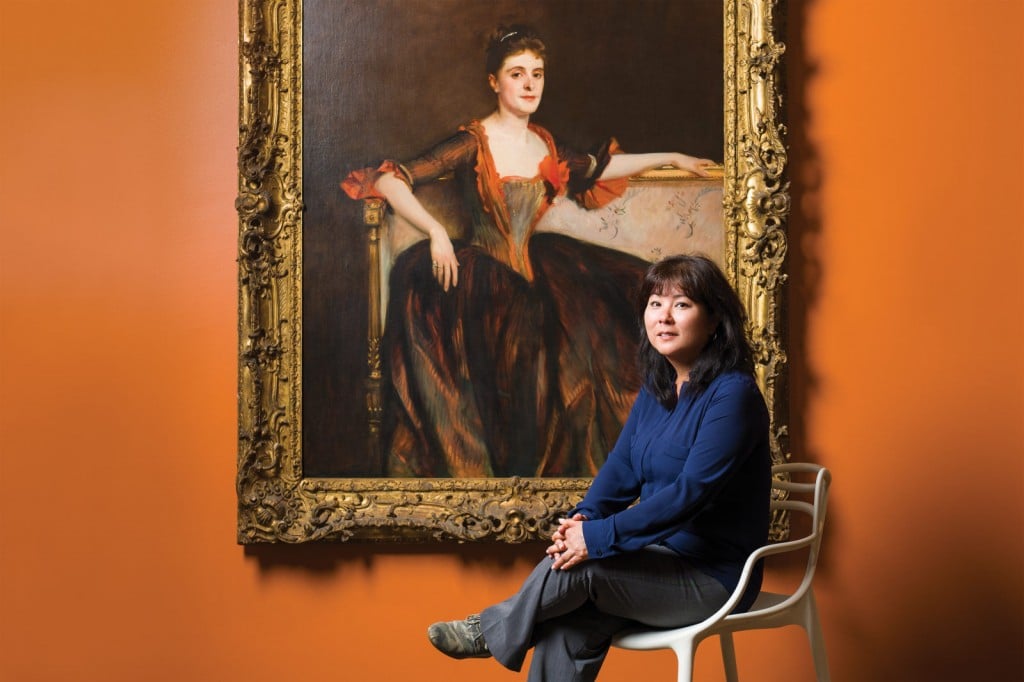 Name: Cynthia Low
Age: 50
Job: Director of collections and exhibitions registrar, Honolulu Museum of Art
Start: Low was born in Los Angeles and raised on Maui. She got her bachelor's degree in art history at UH Manoa, her master's in architecture from Texas A&M and a postgraduate certificate in museum studies from George Washington University.
"I got started in collections work after deciding to move from architecture to the arts," Low recalls. "I originally wanted to be an artist, and thought it would be even better to be surrounded by art every day. My college roommate's brother was an artist, and he suggested I try working at a museum.
"In 1995 I started volunteering with the installations crew at The Contemporary Museum. It was about a year-and-a-half before I got hired as an assistant to the collections manager.
"I've been working in art collections care now for a little over 20 years."
What It Takes: "As the director of collections, I am involved in the overall care of the collection. As the exhibitions registrar, I coordinate getting works from other places for our exhibitions, as well as checking each artwork when it arrives. I do detailed examinations of works coming into the museum, involving careful documentation of everything related to the art object.
"We don't wear white gloves anymore, but we are the ones with nitrile gloves. I clean and maintain artwork, but don't do conservation or restoration.
"Basic triage in an emergency would involve examining and recognizing when an artwork has been damaged, and mitigating further damage until a conservator can be consulted. Sometimes it means removing works from contact with other pieces, as would be the case of an insect infestation or mold. Both involve wrapping in plastic and sealing it so nothing gets in or out.
"Art maintenance involves regular cleaning and upkeep of storage areas. Dust on surfaces corrodes metals, as well as stains other materials.
"I use an iPad/iPhone app to examine and document the condition of an artwork when it arrives or leaves the museum. It allows me to take photos and make notes directly on the image. If there is a scratch or a crack, I can note it in this app, and at the end it produces a report for me with all of my notes and photos neatly labeled."
Misconceptions: "The biggest mis-conception is that my job is glamorous. I do get to work on exciting projects and travel to beautiful places, but I have also had to clean a sculpture after birds have used it for target practice or ride in a truck for 24 hours jammed between two people I've only just met."
Tough Day: "One of the hardest days I had was unpacking a large stone sculpture and discovering it was broken in half. It was my first exhibition at the museum, which made it more traumatic. The worst thing was having to call the lender to to tell them their artwork was broken."
Pay Range: "My best estimate for starting salaries is about $34,000 – $37,000." 
This interview has been edited for clarity and conciseness.