Challenges Facing Nonprofits: AlohaCare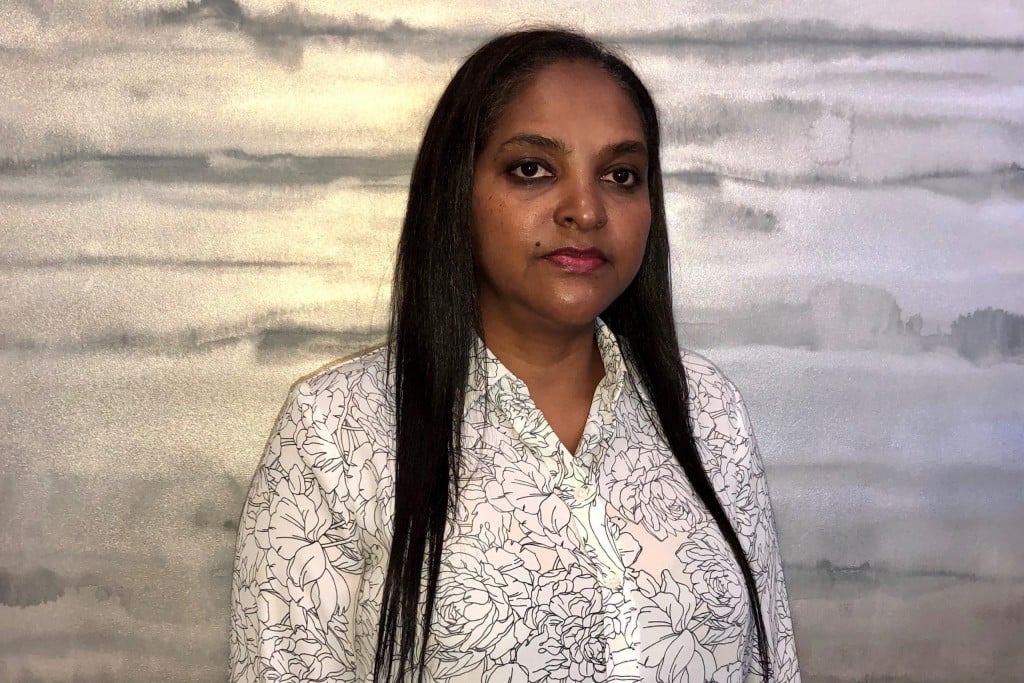 Interview: Francoise Culley-Trotman, Interim CEO, AlohaCare
As Hawai'i's people return to offices and other shared locations, what do you think are the main health precautions we should focus on?
It's important for businesses and individuals to follow all of the guidelines issued by our state, counties and federal government: use recommended PPE such as masks or gloves when appropriate; continue to prioritize sanitation; and above all, practice social distancing.
The required safety precautions will be the common denominator for all businesses. I think what will set successful businesses apart will be the approach and attitude that comes from the top, and the level of care and concern that each business will show its employees and customers. We're a very social culture, and the right approach can help us to feel like we're doing the right thing, even though it's not easy. How we put these measures in place, and how we help employees and customers adjust and cope will be equally important. This is a great opportunity for businesses to let their employees and customers know that they're looking out for them by doing the right thing.
What should Hawai'i's public health policy be for a return of tourists?
The state should continue to build on the measures that have been implemented during this quarantine period and look at how to best scale up – what worked, what adjustments are needed and what needs to be augmented.
Friends and family who have returned to Hawai'i since the lockdown describe an onerous reentry process. But the state is doing what is necessary. The more we do to prepare for the return of tourists, the more protection there'll be for our residents.
Because local public health is impacted by our interaction with visitors, it's imperative that each step of the process – from testing to contact tracing and enforcement – is implemented, monitored and assessed for efficacy. Data analysis can help guide policy adjustments.
Moreover, it's equally important that our government officials reassure the public about what is being done. The policies need to be communicated clearly to residents through a variety of channels, to help raise awareness and understanding throughout our communities. For example, how about creating "a day in the life of" type PSA depicting what a returning resident or tourist will be required to undergo to mitigate community spread? It can be produced or captioned in several languages.
What unintended consequences of the COVID-19 precautions should local residents guard against?
We should not ignore mental health. Everyone is feeling higher levels of stress right now. It's important for us to recognize and address it every day and to make time for selfcare. All of us should be aware of how we deal with stress and how others around us may be dealing with it. It's a good time to be kinder, because we never know what circumstances others are facing.
There are misconceptions about how the coronavirus is spread. We are hearing stories of some COVID-19 patients being shunned by family members and friends who fear they may contract the virus. This is distressing for patients and adds to the emotional and mental toll of dealing with the illness.
It is very important to educate our community on the realities of the virus, how to engage in safe practices and to reassure those who are worried. To address these types of concerns, our community health centers like Kōkua Kalihi Valley, Waianae Coast Comprehensive Health Center and others are working with their staff and individuals who are trusted in the community to help conduct targeted and broad based COVID-19 education and awareness as well as translating materials for non-English patients. This kind of grassroots outreach is critical right now.
From a public health perspective, how would you rate Hawai'i's response to COVID-19 compared with other states and other countries?
There's a tendency for us to be tough on ourselves, and while there's always room for improvement, I think Hawai'i has done fairly well in its response to the crisis. Our proactive measures – the early and extended orders and travel ban – all contributed to the relatively low number of COVID-19 cases. City and state governments were appropriate in their implementation of controls. Other states that did not take action early enough saw tragic consequences.
I think that our local culture helped our state to be successful. People here value 'ohana, and most hold the mindset of doing what's best for the family, our community and our state. Local businesses also understood that they were making sacrifices for the good of the whole community. Residents did what was asked of them, and we didn't see the level of protest and/or unrest that we saw in other states. Our entire community upheld public health as a top priority, and we can feel proud of that.
What have the last two months taught you and your organization about how to create a better health care future for Hawai'i?
Collaboration is key. Health plans collaborated on an executive level and formed working groups to get things done efficiently. We're also collaborating with the Hawai'i Departments of Health and Human Services. Together, we're reaching Medicaid-eligible members and helping them to access care quicker. If we can continue that in the future, it will be Hawai'i's people who benefit.
Finding new ways to communicate effectively has been vital. We've launched a well-received texting campaign to inform members about how to get health care and prescriptions while minding COVID-19 precautions. With almost 90% of our employees working from home, we adapted from in-person to phone-only services while maintaining our signature personal touch. By incorporating technology, we've maintained critical momentum for our team to better serve our customers.
Maintaining a healthy and confident workforce is important to creating a sustainable future for healthcare in Hawai'i. Like many companies, we created a return-to-work task force focused on keeping employees safe. Our goal is to consider a broader health perspective – rather than just mitigating COVID-19, how do we best reconfigure the work environment to address illness in general? As each organization does right by its employees, that will positively impact Hawai'i's health care future.