Challenges Facing Nonprofits: Blood Bank of Hawaii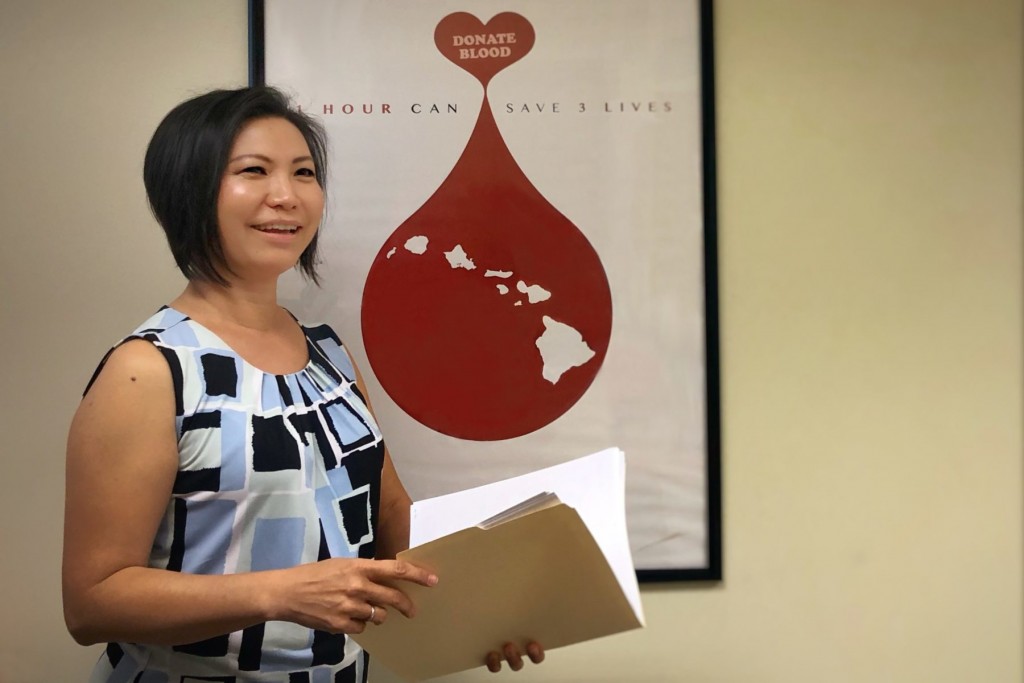 Interview with Kim-Anh T. Nguyen, MD, Ph.D., President and CEO, Blood Bank of Hawaii
How has your organization been able to continue its core mission?
Blood Bank of Hawaii's core mission is to provide a safe and adequate blood supply for Hawai'i's hospitals. In early March, as it became apparent that COVID-19 would be a long-term public health risk, we drastically revamped our operations to uphold our mission while keeping our donors and staff safe.
Our traditional community/business sponsored blood drives were no longer viable and our statewide operation became limited to O'ahu only. We had to reimagine how to optimize our assets in a new way, utilizing our two fixed sites and our three mobile buses in full compliance with new public safety guidelines.
Now that the interisland travel quarantine has been lifted, we are doing everything we can to be able to return to the neighbor islands.
Thanks to the dedication of existing donors, over 1,000 first-time donors and strong community partners; as well as close collaboration with Hawai'i's hospitals and logistics providers, we were able to maintain our inventory.
As the reopening phase begins with hospitals resuming elective surgeries, increased traffic and normalization of activities, blood supply levels are fragile. We encourage all healthy O'ahu residents to consider donating the life-saving gift of blood.
To donate blood, go here.
How has the COVID-19 crisis affected your donations, fundraising and other cash flow?
As hospitals prioritized COVID-19 and restricted or eliminated elective surgeries, the demand for blood decreased, resulting in lower blood usage. Thankfully, the donors that came out to donate allowed us to meet what demand there was.
BBH has been fortunate to be the recipient of incredible community good will and assistance, including Hawaiian Airlines' commitment to maintain Neighbor Island transportation, ensuring that our blood shipments were fulfilled. We are extremely grateful to have received an incredible monetary donation from First Hawaiian Bank's Aloha for Hawaii initiative; commercial properties allowed us to set up semi-permanent mobile bus blood drives; and several groups donated masks.
We also received ongoing support from local media and community members. The response has been overwhelmingly positive and gives us faith that we will be able to weather the financial storm.
Have you been able to find new ways to support communities in Hawai'i?
We primarily serve Hawai'i's health care community, supporting thousands of patients annually who rely on us to receive blood transfusion treatments.
Throughout the crisis, we monitored the U.S. Food and Drug Administration's initiatives around possible treatment options for COVID-19, including plasma from recovered patients. We partnered with our industry colleagues on the Mainland and our congressional delegation to encourage the FDA to allow blood centers to participate in its national Expanded Access Protocol. BBH coordinated with a coalition of Hawai'i's key health care stakeholders (including Hawai'i Department of Health and the major hospital systems: Queens, Hawaii Pacific Health and Kaiser, as well as JABSOM and laboratory partners) to initiate a statewide COVID-19 convalescent plasma (CCP) program, an innovative treatment for COVID-19. Thanks to the coalition, we have been able to provide CCP in a transparent, cooperative system of inventory and distribution to patients who are severely or critically ill. 
We feel honored to be able to play a small role in helping COVID-19 patients and their families. 
What has been your organization's experience with any level of government during this crisis?
BBH paid close attention to federal, state and county government representatives as orders and proclamations were issued, to implement necessary precautions, monitor impacts to our industry and do our part to mitigate spread. With the support of all Neighbor Island mayors, we limited our statewide collections to O'ahu.
We are grateful for Honolulu Mayor Kirk Caldwell's support, both for his early clarification that blood donors and donating blood, were "critical and essential" and for his support of World Blood Donor Day on June 14.
We've received tremendous support from Lt. Gov. Josh Green, whose unique perspective as an emergency room doctor has helped to bring awareness to the community about the importance of donating blood during this time.
Hawai'i's Department of Health has been instrumental in the success of the convalescent plasma program. They took on the task of informing COVID-19 patients of the opportunity to donate their plasma once they recovered. This is an important piece of the statewide effort that can bolster the confidence of patients to reach out to us.
How do you think your organization will be different at the end of this year?
First and foremost, I believe that our entire organization shares a renewed sense of camaraderie and accomplishment. We had to rise to the occasion and adapt quickly during these last few months. Although there were times of concern, our employees were thankful to be considered essential and even more motivated to serve the donors who come in to donate. Our rapid responses made us agile and realize that we are open to new possibilities and able to implement strategies to take us into the future, as unpredictable as it may seem.
To keep donors safe, our collections routine will likely continue to be disrupted through the end of the year. We hope that all of our pre-COVID-19 blood drive sponsors and our Neighbor Island donors will come back to support us when we are able to safely re-open our remote collections to protect Hawai'i's blood supply.