Interview: Charles Kaneshiro, President and COO, G70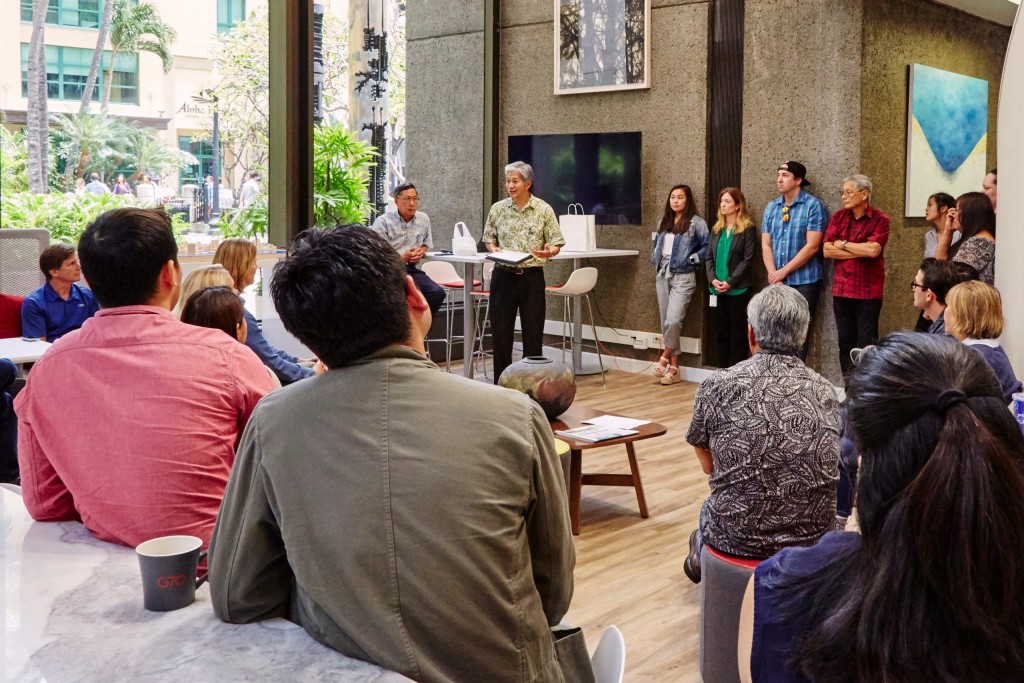 Please describe how and when you are conducting your return to your offices or other physical locations.
We launched Stage 1 of our re-opening on June 8. For Stage 1, we are still encouraging our staff to work from home and limiting staff in office to 50% of our full capacity. Staff who plan to work from the office are required to schedule their visit through our intranet, so that we know who will be present and manage our capacity limit. Staff arriving to the office are required to first check their temperature at our hands-free digital reader, physically sign-in and then wash their hands. Everyone is required to wear a mask while moving around the office and we are not allowing congregating for socializing or lunch. Most meetings are still conducted primarily on Microsoft Teams but when a conference room is needed, we have restricted the number of seats in each room to provide 6-foot separation. Cleaning of door handles and counters occurs daily, and professional cleaning is scheduled monthly.
After your transition period ends, how do you think your "new normal" will be different from your old normal?
We believe our "new normal" will be a mixture of work from home and work in the office. A large percentage of our staff already have the technology to work remotely, and routinely spend a portion of the time working out of office. However, working entirely from home during this crisis has allowed our staff to experience the benefits of this shift and I don't think the gauge will swing back.
How do you think your new normal will affect your finances and customer service?
We actually believe our new normal will increase our ability to service clients and be more financially profitable than before. Despite all the distractions of having kids and spouses at home, we have discovered that we can be extraordinarily productive at home when equipped with powerful technology. Also, great customer service is all about responsiveness, and our tech allows us to deliver this whether we are in Tokyo, London or Kailua.
How are you going to ensure good employee performance and engagement under your new normal?
We have decided to provide a stipend for each employee to purchase equipment to increase the speed or efficiency of their home IT setup. During the transition to work from home, some of our employees made personal tech purchases to allow them more efficiency in their homes. We realized that each employee's situation was unique, and that some customization was needed to maximize their effectiveness; in response to this need, our company is funding these improvements. Engagement is a hot topic in our management discussions. We realize that the need to connect is more vital in this new normal and we are looking for creative ways to do so. One of our project teams does a Friday pau hana online and another recently had a creative hat competition on Zoom.
Are there other important lessons your organization learned from this crisis?
As the crisis evolved from January through March, every day felt darker and the future seemed so uncertain. On March 17, we held our last in-office staff meeting. I delivered a positive and encouraging message to the staff but in reality, I was not entirely sure that we would ever return. However, three months later, G70 has been blessed by being active, productive and profitable. No staff have been furloughed; we actually made a few hires during this time. There have certainly been struggles we've endured, and we are extremely grateful for our clients and staff who have managed through each challenge. While we are by no means out of the woods, we have learned many lessons from this experience so far:
The IT system we invested in five years ago has proven to be very robust
We have tremendously loyal clients who have stayed the course with their projects
We have an amazingly resilient organization that linked arms to support each other
By looking beyond the fear and grasping onto faith, we can find unfathomable strength and wisdom.