Interview: Ray Vara, President and CEO, Hawai'i Pacific Health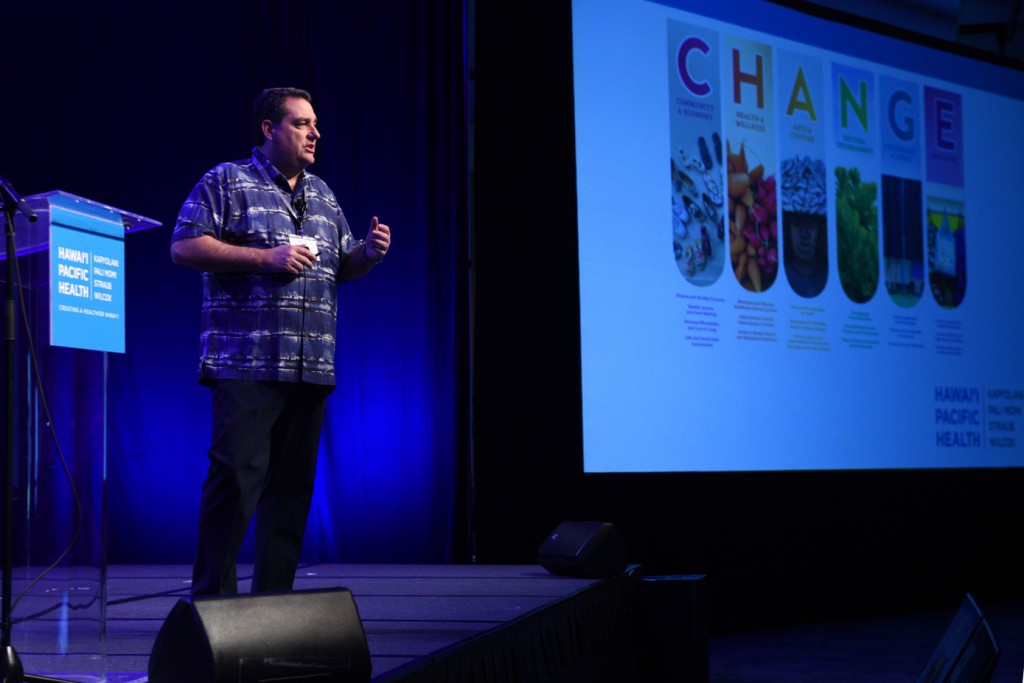 What should Hawai'i's public health policy be for a return of tourists?
While many businesses are looking forward to the phased re-opening of our local economy, introducing tourists back into Hawai'i needs to be done carefully and with the proper foresight. I applaud the state and county governments for applying a phased approach to the reintroduction of travel, first within the state and then carefully allowing out-of-state visitors back in. Until there is an effective vaccination that is widely available globally, we will have to continue to learn to live with proper safeguards in place to manage and measure necessary risks. Continued focus on screenings, testing, contact tracing and our ability to quarantine – for both residents and visitors — have been key to our success here. We need to be in a position to deploy all of these tools to limit the impact on local residents and visitors if we are to work within the constraints of our community health care system capacity and avoid the experiences we have seen in other parts of the world. Based on our current direction, I am confident this will not be the case, but we need to remain deliberate in executing a well-thought-out plan.
From a public health perspective, how would you rate Hawai'i's response to COVID-19 compared with other states?
Hawai'i has performed exceptionally well considering how the COVID-19 pandemic has affected other parts of the country and the world. Largely as a result of public health practices put into place – including the stay at home order, social distancing, the mandatory wearing of masks, not gathering in large groups and the 14-day quarantine of tourists – Hawai'i has effectively "flattened the curve." Due to these safety measures, we experienced more than 40 days of downward trajectory of new COVID-19 cases.
Additionally, we have the lowest number of confirmed cases at 46 per 100,000 compared to the U.S. average of 506 cases per 100,000 people. Hawai'i is tied with Alaska for the lowest number of death rates in the country with 1.2 per 100,000 people. Testing continues with over 3,900 tests per 100,000 people as we evaluate and isolate the virus in our community. These are impressive statistics and a result of the aggressive public health measures put in place by our state and county leadership. The public health crisis continues but thanks to the steps taken by community leaders, combined with the exceptional cooperation of our residents, Hawai'i has fared better than most other parts of the country and the world.
What has the last two months taught you and your organization about how to create a better health care future for Hawai'i?
While the events of the past few months have been tragic in many ways, they have also provided us with real opportunities to advance some of the long-term strategies we have been working on for some time. Our vision at HPH is to be the leader in health care transformation. This means making delivery of our services more efficient for the patient and the physician at the most reasonable price. Telehealth, already a key initiative for HPH, is being further developed at a rapid pace due in part to the COVID-19 pandemic. Video and phone visits, E-visits and E-consults will become commonplace at HPH, while continuing to offer a high-quality face-to-face patient experience when appropriate. In the coming year, our goal is to have at least 50% of our outpatient visits done virtually.
HPH is one of the state's largest private employers with over 7,000 employees statewide. Since the onset of COVID-19, we have put in place an aggressive work from home initiative that will continue long after the pandemic subsides. When appropriate, employees will be able to take care of their responsibilities from home through the efficient use of technology and teleconferencing. This is just another way we are transforming health care while doing the right thing for our community and our employees.