Interview: Andrew Rosen, President and CEO, Hawaii State Federal Credit Union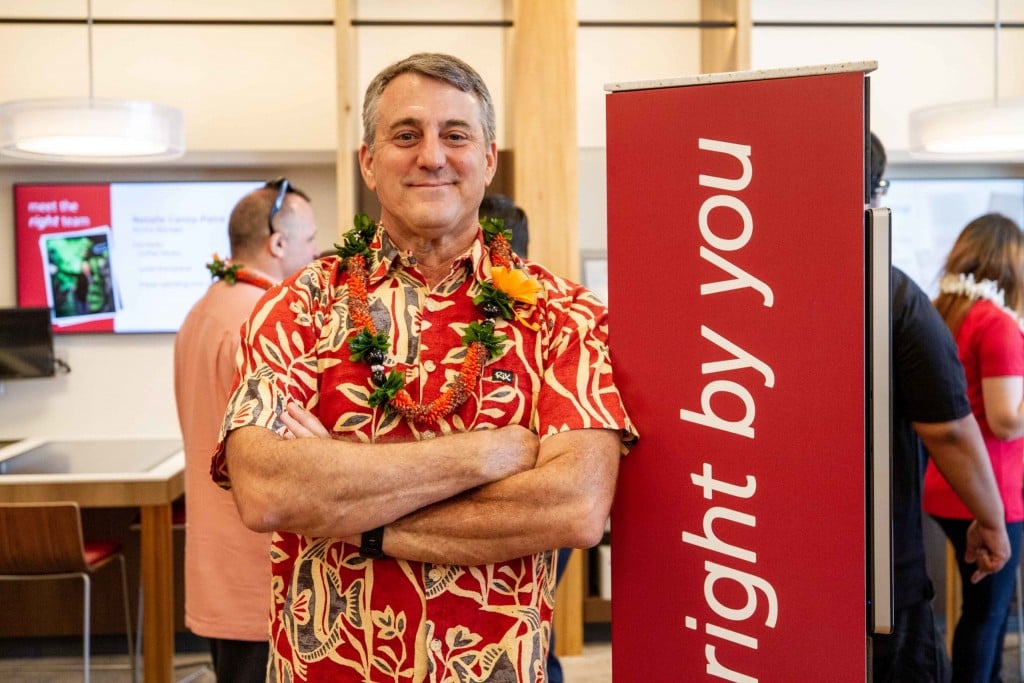 Please describe how and when you are conducting your return to your offices, branches or other physical locations.
As of June 1, we reopened all of our branches and returned to our normal operating hours. As an essential business, six of our locations remained open throughout the stay-at-home order, so early on, we put a lot of thought into safety measures and other operational changes to ensure we could provide vital financial services while keeping our members and employees safe.
We're continuing to operate with those safety measures in place. They include limiting the number of members in the branch, placing decals on the floor to encourage social distancing while in line, and installing protective plexiglass shields for our teller lines. We have staff who regularly sanitize common areas, and hand sanitizer stations are available at our branch entrances. We've also asked our members to make appointments for various credit union services to avoid people waiting unnecessarily in the branch. And we've reserved the first hour of operation at all of our branches to serve seniors and those members living with life-threatening conditions.
After your transition period ends, how do you think your "new normal" will be different from your old normal?
We are now seeing the economic impact of the pandemic on our community, and it's incredibly far-reaching. We recently surveyed our members and more than 50% told us that COVID-19 financially impacted them.
Regarding our branch operations, I believe our "new normal" is now "normal." The safety and health of our members and employees will continue to be our priority, so we plan to operate with enhanced safety measures for the foreseeable future. In regards to other aspects of our operations, we're returning to business as usual – naturally, with some modifications. For example, Hawaii State FCU's financial education program, which includes our popular free seminars, will resume this month in an online format. We feel that in these times of economic hardship, financial education is even more vital than ever.
Long before the pandemic, we were also big proponents of providing our membership with choices on how they want to bank with us: at a branch, using our state-of-the-art interactive teller machines, online or through our mobile app. That hasn't changed. No matter how our members choose to handle their financial needs, we remain committed to providing convenience, excellent customer service, and our right by you spirit.
How do you think your new normal will affect your finances and customer service?
The economic climate has created challenges for everyone – including us. Fortunately, we remain financially sound and in a great position to provide support to our members and employees. Our executive team is constantly re-evaluating our operations so we're better able to adapt to the evolving situation that lies ahead. This includes our customer service processes – as with most companies, we've seen a dramatic increase in service inquiries since the start of the pandemic.
Product-wise, we've seen some interesting trends emerge. We experienced a large surge in deposits – telling us that our members are showing a renewed interest in building savings for the future. This is not necessarily surprising; before the pandemic, a survey showed that 50% of Hawaii's households live paycheck to paycheck. It's a problem with no easy solution, and it's made worse during a crisis such as this one. I believe it's the responsibility of companies such as ours to provide our communities with support, education and the tools to get through these difficult times. Credit unions were originally formed as a way to help people through tough economic periods; and we live that mission by continuing to put our member's best interests at the forefront of everything we do.
How are you going to ensure good employee performance and engagement under your new normal?
Our employees truly embrace our always right by you culture. It's not just a tagline for Hawaii State FCU – it's something that's incorporated in everything we do. Our employees have been eager to get back to work and to provide assistance to our members. Many have had to work throughout the pandemic – maintaining our branches and back office operations to provide undisrupted financial services to our members.
We're very grateful for the excellent work our employees have put in despite the difficult circumstances. And we've made sure to recognize their hard work and show our appreciation through small gestures whenever we can. Whether it's sending care packages to every employee's home, buying them weekly lunches or purchasing gift cards so they could enjoy a dinner with their families on us, we want them to know that we're truly grateful for what they do. It's also the reason why we continue to invest so much in learning and development opportunities for our staff and maintaining a fun and welcoming corporate culture. We want to make sure we provide our employees with the tools they need to be successful at their jobs.
Are there other important lessons your organization learned from this crisis?
Leading the credit union through the pandemic has really cemented my belief that we have the best team. I can say that I am really fortunate to have the opportunity to work with such talented and dedicated people. They say that times of crisis bring out the best or the worst in people; and I'm happy to say that I've seen the best. Our team has rallied together, supported one another, and been each other's cheerleaders when things got tough. Our staff has had to adapt to months of new processes, working out of new locations or assisting new departments. At any time, it could have been easy to get discouraged, or disagree and quarrel, but instead seeing how everyone continued to move us forward was incredible and inspiring. It really does make me excited to go to work each day.