Challenges Facing Nonprofits: HUGS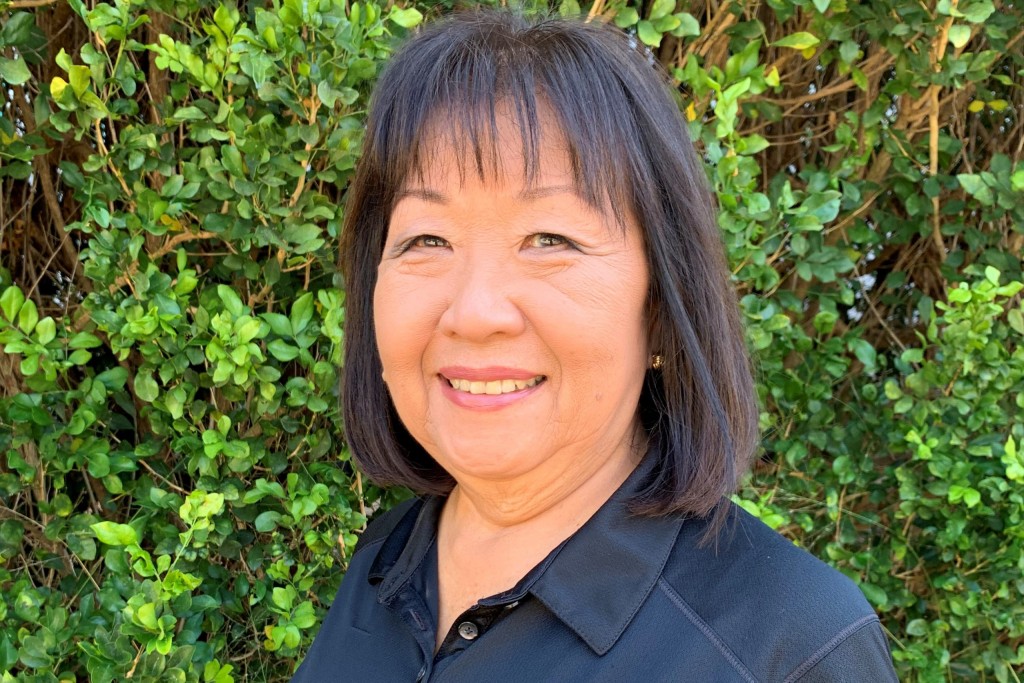 Interview: Joan Naguwa, Executive Director, HUGS
How has your organization been able to continue its core mission(s)?
Like most other nonprofit organizations and businesses across the state, we've had to be vigilant about rapidly changing information, flexible and creative to continue our mission in a new normal. Meeting the needs of our HUGS children and their families have always been and will always remain our top priority so closing down completely was not an option. The journey that these children and families go through are already filled with many emotional and financial challenges.
One of the first things we did was to increase our calls to each of our 400-plus families statewide each month to monitor their situations and identify their needs. We found families who were already financially challenged by mounting medical bills for their child, now facing unemployment and layoffs. Our case management services connected them with available community resources for food, rent and other needs. We re-opened our food pantry and are making food baskets available to them – thanks to our community partner donations.
Since connection and support from other families who experience childhood life-threatening illness are important to building resiliency during their very stressful journey, we quickly pivoted from our monthly in-person events to monthly virtual events to keep our HUGS families connected and strong, especially during this challenging time. We will continue to re-think, re-design and re-implement our core programs to benefit Hawai'i's seriously ill children and their families.
How has the COVID-19 crisis affected your donations, fundraising and other cash flow?
Like many other nonprofit organizations, we have experienced a decline in contributions since the crisis began, which impacts our monthly cash flow. All of our services to HUGS families are free and, as a small nonprofit organization, we rely heavily on the generosity of the community to meet the unique needs of our families. We have been fortunate as many in the community have continued their support to HUGS as they are able.
Our annual fundraising gala was cancelled earlier this year, but we were able to revamp our usual event and held an online "Celebrating Our Ohana" giving campaign. Although the donations were definitely not as strong as an in-person event, we were able to raise some much-needed funds. We are also planning new fundraising initiatives that we will do this fall and into 2021, including looking at how to best leverage digital and online opportunities.
Have you been able to find new ways to support communities in Hawai'i?
With assistance from our generous donors, volunteers and hard-working staff, we have found new ways to support our HUGS families who have a child with a life-threatening illness. By connecting them with resources for food sustainability or other COVID-19 related resources and providing virtual activities, we look for creative ways to best fulfill our mission. Our families still need support, some more than ever, and we do our best to be a resource for them and continue as many of our programs as we can.
What has been your organization's experience with any level of government during this crisis?
We were fortunate to receive assistance through the SBA Payroll Protection Program. As with many other nonprofits and small businesses, there were many questions and changes along the way. However, there also have been helpful sources, such as banks, and business and volunteer groups who have provided webinars and information pieces with continuing updates. We are closely monitoring government changes in COVID-19 regulations to keep our children and families safe.
How do you think your organization will be different at the end of this year?
We have a wonderful team of staff, board members and volunteers who are closely monitoring whatever changes come and be flexible and creative to continue to serve our children and families. With so much uncertainty of the ongoing pandemic, our programs and initiatives may look a little different, but our mission will remain the same as it did in 1982 when a small group of volunteers recognized the challenges families with a seriously ill child face and the need for an organization such as HUGS.