Interview: Miki Lee, Business Development and Marketing Director, Infinium Interiors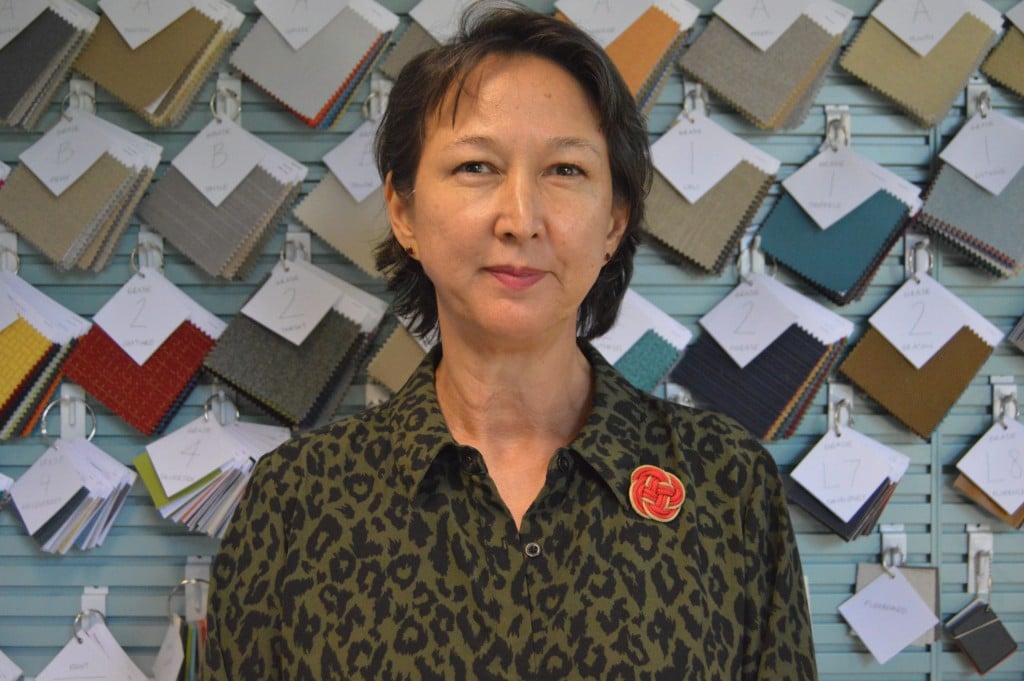 Please describe how and when you are conducting your return to your offices, stores, restaurants, warehouses or other physical locations.
Starting this week, six of our 15 staff will return to the office. They will be seated a minimum of six feet apart, wear face masks, and maintain three feet of distance during meetings. Our remaining staff will continue to work from home, until we can or need to modify our practices. We plan to limit the number of people in our showroom to six at a time. Our offices will undergo a professional, deep cleaning and disinfecting.
Additionally, staff will disinfect surfaces daily, our professional cleaning service protocols have changed and we've scheduled more frequent professional cleaning. We will once again welcome guests to our office and will have supplies such as masks, hand soap, and hand sanitizer available for their use. Our door will be kept locked to avoid walk-ins. When we go out to meet clients or manage a furniture installation, all project staff will wear masks on the job site, avoid physical contact and sanitize their hands, so customers know we take everyone's health seriously.
After your transition period ends, how do you think your "new normal" will be different from your old normal?
As the number of cases of COVID-19 decreases and we get closer to a vaccine, we anticipate more staff returning to the office. Admittedly, there may be some staff whose priorities have changed; they may want to work from home or just be home indefinitely; they may even relocate to be closer to family. We have to wait and see on this front. The success of our business hinges on excellent service and relationships. We can do this virtually, to some degree but our ability to connect in-person has been significantly affected. Tools like Zoom, Teams, and JoinMe have been invaluable, yet these interactions cannot replace the magic that can happen when people are in the same physical space at the same time.
Just a few months ago, we would routinely attend professional networking events, invite someone to lunch to discuss a new project, or schedule an in-person training or presentation at a client's office. Without the comfort or ability to do this, we are rethinking our practices, looking for out-of-the-box ways to add value, stay top of mind and maintain our connections.
How do you think your new normal will affect your finances and customer service?
The jury is still out on the full impact COVID-19 has had and will have on our economy. I've seen retail shops, salons, and restaurants shuttered and I know of businesses downsizing and projects being put on hold. I don't think it's unreasonable to assume there will be more and, as a result, everyone's bottom line will be impacted. For Infinium to succeed, we need to be agile and creative and we must understand what our business customers need for their own success. Are they moving or downsizing, how can we help? Do they want to create a healthier, safer workplace, how can we help? Are there tools or systems we've not delivered before? Maybe we should. If flexible terms or breaking a project into phases is needed, how do we make that work? In short, the business landscape has been turned upside down. Our survival depends on our staying light on our feet, keeping our mind, eyes, and ears open, and adjusting what we do and how we do it.
How are going to ensure good employee performance and engagement under your new normal?
With the experience of working remotely over the past 12 weeks, the Infinium team has found its rhythm and worked out how to manage distractions in the home office, and discovered how to stay engaged, focused, and productive. Some staff have reported they are putting in more or different hours, others say they feel the effect of a full, uninterrupted day working at home. I expect there to be some "reverse adjustment" as staff return to the office. We will need to get back to an eight-to-five schedule, dress for the office, fight traffic, look for parking and have in-person conversations. We will keep smiling throughout.
Are there other important lessons your organization learned from this crisis?
As difficult as it has been to manage through this unprecedented time, it helps knowing we are in this together and it's more important than ever to connect to others. I've learned so much about my colleagues and peers simply by reaching out, not to conduct business, but instead to ask how they are and how their family and community are doing. Some have shared the challenges of navigating a full house, 24/7, many have expressed appreciation for what they do have, and others have taken up a new or old hobby to stay productive. We've encouraged each member of our team to take time to check in with others.
Something else I've learned about Infinium is that we are a patient and compassionate team. How and when the signs of stress or strain make their presence known is different for each of us, but we recognize it and, as a result, I see us all practicing being kinder and more forgiving than ever before. It's good to see and experience this, especially at this moment in time.