Interview: Mark Fukunaga, Chairman and CEO, Servco Pacific Inc.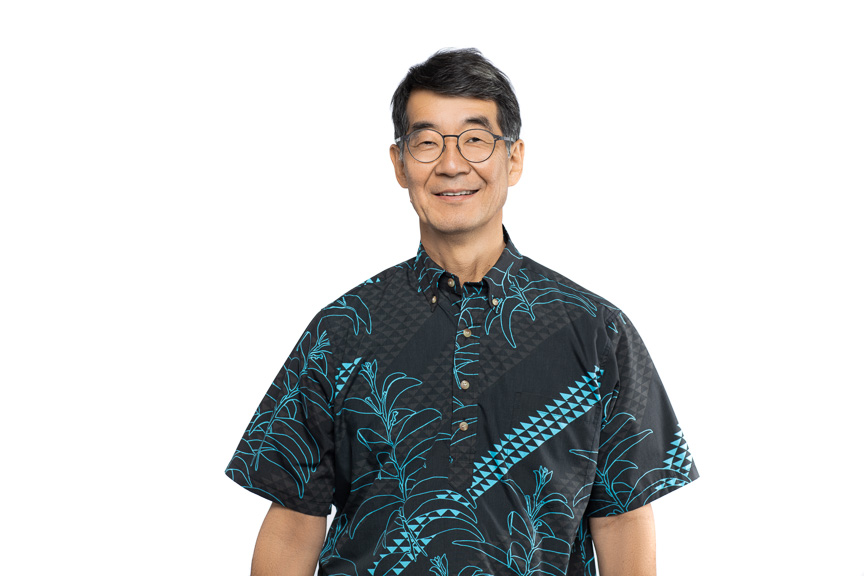 Please describe how and when you are conducting your return to your offices and other physical locations.
While it seems Hawai'i has gotten past the immediate health crisis for now, it is still important to take precautions as we slowly open back up for business. At Servco, most of our automotive dealerships are now open seven days a week and we continue to implement our face mask and social distancing policies for all team members and guests. We are also continuing our deep cleaning and sanitization procedures in all areas, including our showrooms, vehicles, and facilities.
For our customers who may prefer to shop from home, in April we launched an omnichannel platform that creates a seamless online and in-store vehicle purchasing journey. Our new platform will allow customers to purchase a Toyota, Lexus, Subaru or pre-owned vehicle from Servco without having to step foot in a dealership if they choose.
We've also received overwhelmingly positive feedback from our Servco team members who have been working from home for the past few months. To continue promoting the health and safety of our team members (including the encouragement of work-life balance), we are adopting more flexible work from home policies on a more permanent basis.
After your transition period ends, how do you think your "new normal" will be different from your old normal?
I think we have gotten a good glimpse at what our "new normal" will look like and, while it will be different, I believe we've taken this opportunity to prepare ourselves accordingly for a world that is more online than before. We have already received great initial responses from our customers using our new online platform and in-person services like Home Delivery. In our "new normal," we anticipate Home Delivery becoming a permanent delivery option for our customers. Pick up and drop off for service appointments from the comfort of your home is another process we are exploring.
It's no surprise that we (myself included) have become very well-versed in virtual technology, out of necessity, and discovered alternative ways of doing things, with some turning out to be better than our old normal. We previously held quarterly all-hands meetings, but during this time we've continued to host weekly all-hands live streams and have found this to be a great forum for connecting with our team members in Hawai'i who are at work or on furlough. In general, the virtual technology skills and tools that we've learned will become part of our norm and, in my cases, have helped us work more efficiently.
How do you think your new normal will affect your finances and customer service?
Our core value of service has been important in guiding us through the last few months and will remain a top priority in this new normal. When we were operating on a by-appointment basis, we implemented many initiatives to enhance the level of customer service and safety we provided our customers. Since then, offerings like Contactless Service Drop Off and Parts Pick Up have been incorporated into our day-to-day operations, allowing our customers to choose what works for them. At the end of the day, as we're done for over 100 years, we adapt to meet our customers' expectations.
How are you going to ensure good employee performance and engagement under your new normal?
In addition to our weekly all-hands meetings, another best practice we've made more of an effort in is "walking the floor." From the beginning of the crisis, it was important for us to stay connected to our team members and hear their questions and concerns. Under this new normal, we'll continue to find ways to stay connected with our team members, especially in a more physically distanced world.
Throughout this period, we've encouraged our team members to prioritize the health and safety of themselves and their family first. Our managers have been flexible in accommodating the needs of our team members from childcare, to caring for a family member, or taking mental health breaks. We have all been working hard to get through this, and it hasn't been easy, so this has been a focus in keeping Team Servco happy and engaged.
Are there other important lessons your organization learned from this crisis?
Times like these can bring out the best in people. We have seen how quickly we can respond and adapt to change (which has helped us to launch many of our digital initiatives earlier than planned) and how resilient and caring our team members are through adversity. We are extremely grateful to our customers and community who have been patient with us as we figured out how to safely provide them with a mobility solution. We're also thankful for our team members who have continued to work, gone on furlough, taken pay cuts, and volunteered their time with nonprofits to help those in need.  
As a community, we have stood strong together and supported those in need, exemplifying the true Aloha spirit. We have witnessed so many inspiring acts of kindness, which reminds us that in tough times we are better together.