Challenges Facing Nonprofits: Special Olympics Hawaii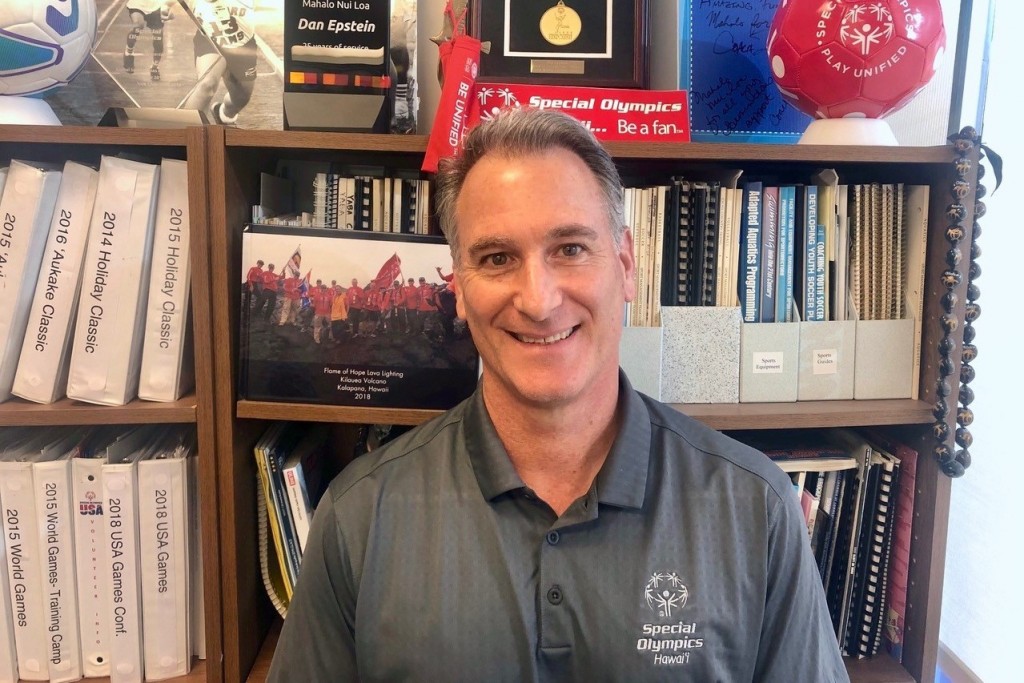 Interview with Dan Epstein, President and CEO, Special Olympics Hawaii 
How has your organization been able to continue its core mission(s)?
When the COVID-19 pandemic hit, we made the necessary decision to cancel all of our in-person sports training and competitions. While this was devastating for our athletes and our team, we continue to keep in close contact with all of our Special Olympics Hawaii 'ohana virtually and continue to serve them online to keep them strong physically and emotionally until the time is safe for our athletes and coaches to return to in-person practices and competitions.
How has the COVID-19 crisis affected your donations, fundraising and other cash flow?
In addition to the cancelation of our in-person sports training and competitions, we were forced to postpone many critical fundraising events, including our signature Polar Plunge fundraiser and Tip a Cop fundraisers. 
To support our athletes and to keep the entire community safe and healthy during this time we decided to reinvent the traditional, in-person Polar Plunge fundraiser with a newly designed event called "Paradise Plunge." The new format allows participants to safely support our athletes by sharing a video or photos of themselves taking a dip in the ocean or performing any type of water activity – whether it's at the beach bodyboarding or surfing, or taking the plunge in a swimming pool. Registration to take the "Paradise Plunge" will start this month. To register or for more information on how to participate, please visit www.sohawaii.org.
The loss of funds due to postponing our annual fundraisers during the first half of 2020 has made our Paradise Plunge even more important. All proceeds that we receive will help us continue to provide virtual and online programs to serve our athletes and keep them safe (as many are considered a vulnerable population) during the pandemic and will also help to ensure over 3,400 children and adults with intellectual disabilities can one day return back to the in-person sports. Funds will also help us to ensure that we can provide the necessary equipment and PPE for our athletes and coaches so that when they do return to in-person trainings and competitions that they can do so safely.
Have you been able to find new ways to support communities in Hawai'i?
Now more than ever, it's important that we find creative and remote ways to maintain and even strengthen the connections that are so important to our athletes and communities. To that end, some of the initiatives that we introduced during this time include putting together a schedule of weekly, online Zoom workouts and fitness challenges, hosting weekly, virtual dances — something which our athletes love! — hosting a weekly, virtual story time for our Young Athletes programs, moving our signature events like our Polar Plunge fundraiser and Aukake Classic competition online. We have also created an educational social media series featuring videos covering a range of safety habits to practice during the COVID-19 pandemic and a videos series called Fit Foods and Fit Friends that features our Special Olympics Hawaii athletes sharing how to make some of their favorite healthy meals and some of our coaches and volunteers sharing different exercises that can be done safely at home.
What has been your organization's experience with any level of government during this crisis?
Special Olympics Hawaii applied for and received PPP support, which greatly helped to maintain our staffing during this difficult time. We have been closely monitoring the CDC, city and state's guidelines to ensure we are following all regulations for the safety of our athletes and volunteers.
How do you think your organization will be different at the end of this year?
While we can't speculate at this time about what the pandemic means for events and competitions going forward, we will continue to closely monitor the situation and its impact on our community. Along with our upcoming Paradise Plunge fundraiser and virtual Aukake Classic competition, we continue to offer virtual programs and activities designed to connect our athletes, coaches and entire community until everyone can be together in person again. In the meantime, we are preparing our plan to return to play, and hope to see our athletes back at practices (and social distancing) sometime this fall.