Return to Your Roots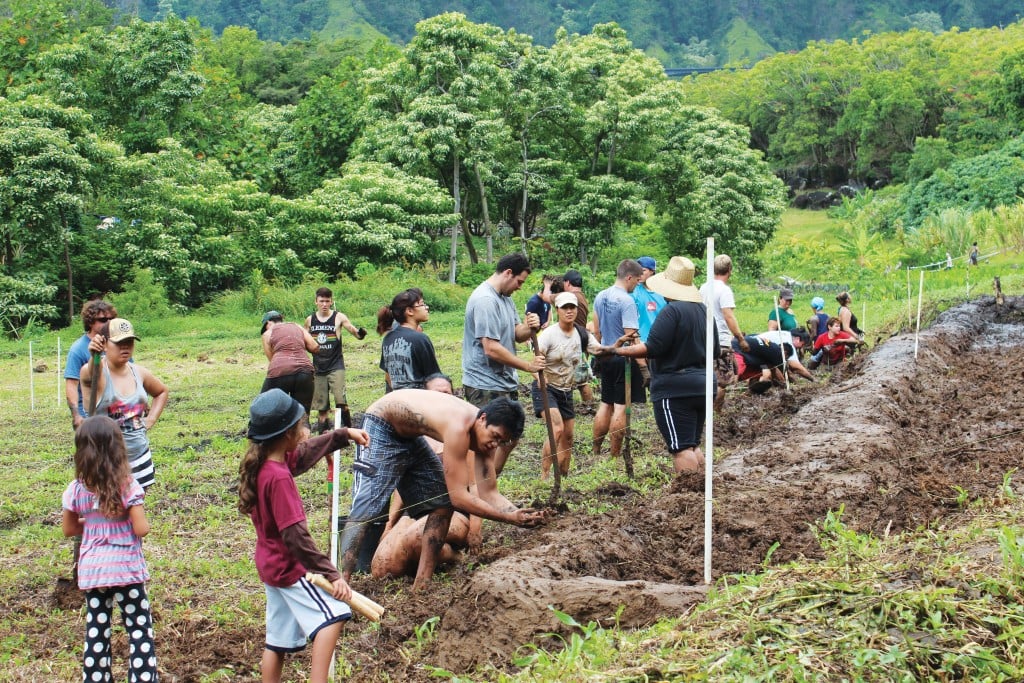 Each month, about 100 people volunteer to wade knee-deep into muddy water to pull weeds and use traditional farming methods to maintain a series of Kaneohe taro patches.
The nonprofit Papahana Kuaola hosts these Waipao Hana Days on the fourth Saturday of each month in a lush valley off the beaten path. Toiling outdoors in the hot sun is a welcome change for Sebastian Marquez, an IT account manager who has volunteered almost every month for the past two years.
"It's nice to be able to work and share the land," says Marquez, who works in downtown Honolulu. "We have more than a million people on Oahu, yet there are still these natural places."
Marquez also volunteers with Papahana Kuaola's monthly cleanup of Heeia Stream. "At the end of the day, you see how the loi are cleaned and how part of the stream you weeded is completed. It's that feeling of instant gratification."
Papahana Kuaola was founded by Matthew Schirman, who, with his business partner, Richard Barboza, owns Hui Ku Maoli Ola, a landscaping service and nursery that supplies native Hawaiian plants to stores.
"We want to teach the public about what we believe is the foundation of Hawaiian culture, which are the plants," says Schirman.