Rising Interest Rates Sideline First-Time Homebuyers
Bidding wars are now rare, but the highest mortgage rates since 2008 put homeownership out of reach for many who thought it was possible at the start of the year.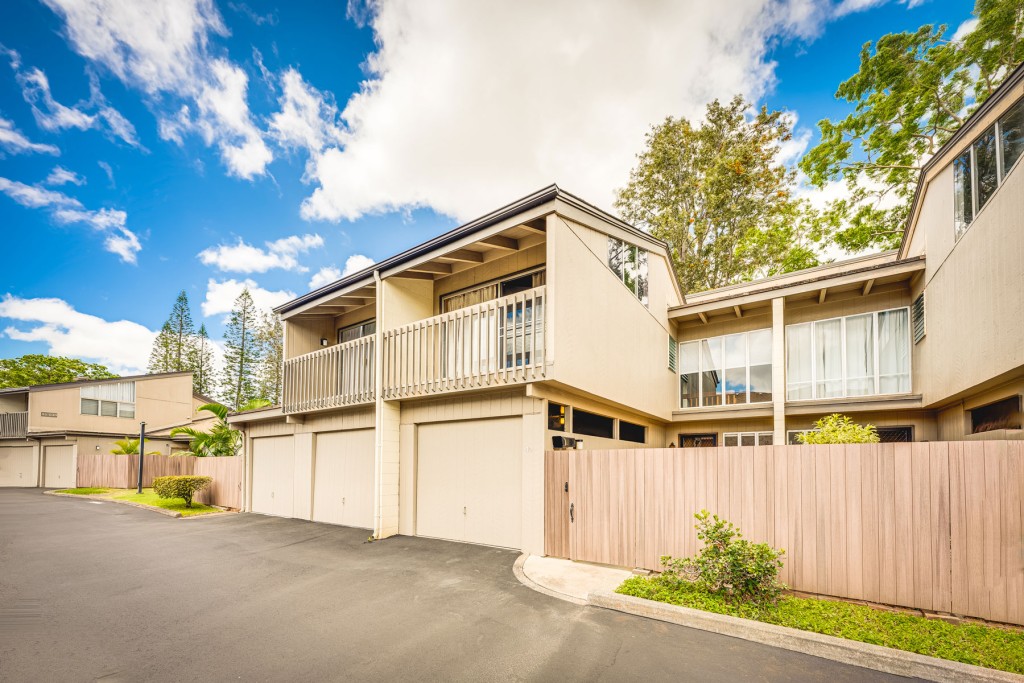 The average interest rate nationwide for a 30-year fixed-rate mortgage rose above 6% last week for the first time since 2008, intensifying the effects of rising interest rates on homebuyers and sellers.
The impact is harshest for first-time buyers forced to the sidelines because they had neither the cash for a larger-than-normal down payment nor the income to qualify for a higher monthly loan payment than they would have paid just a few months ago for the same-priced home.
Back then, a homebuyer usually had to win a bidding war for a home or condominium. But interest rates weren't a big issue – at this time in 2021, the average rate nationwide for a 30-year mortgage was 2.86%.
The average rate nationwide now is 6.02%, according to Freddie Mac – Hawai'i banks were offering about 5.5% last week, but with 2 points in interest, paid at closing – which means higher monthly mortgage payments than before even if the amount of the loan remained the same.
Buyers with access to lots of cash can make those larger-than-normal down payments and keep monthly payments within their budgets.
"We're still working with buyers of single-family homes in the median sale price of $1 million-plus that still seem to have a lot of cash, so we're still seeing that happening with that segment of the marketplace," says Jenny Brady, principal broker of Hokua Hawaii Realty LLC. "But it's definitely impacting the first-time homebuyers much more."
Brady started this year working with five first-time homebuyers who were prequalified and ready to buy. But rising mortgage rates diminished their options and so far she's only closed one sale.
"Out of the five, one succeeded, two may have a shot at it if they really concede the quality of the property that they would pursue and then the other two are completely out of the game," says Brady, who is also a director on the Hawai'i Realtors statewide board and past president of the Honolulu Board of Realtors.
Brady says when her successful clients – a married couple with a baby – started looking in February, the target was to spend $525,000 total, with 5% going toward a down payment and the rest toward the mortgage at a rate of 4.25%. That would have put their monthly principal and interest payment at $2,453, not including property tax, homeowner insurance or association fees.
But the townhouse they ended up buying in May cost $625,000, and because the loan was now for a higher amount, they could not get conventional financing for a Fannie Mae loan with a 5% down payment. Instead they got a bank loan with a higher interest rate, 5.625%, and a much higher monthly principal and interest payment: $3,417 before tax, insurance and association fees.
Brady says in the end the couple needed $2,537 per month more in gross income to qualify for the higher loan amount at the higher interest rate with a debt-to-income ratio of 38%, something that was only possible because one of them had a job that paid well for overtime. Had they calculated a higher debt-to-income ratio, at 42%, they would have needed $2,142 more in income each month to qualify.
Brady says that in the past, when interest rates were higher, first-time buyers could get mortgage loans with lower interest rates and down payment assistance from the state, but the program administered by the Hawaiʻi Housing Finance & Development Corp. has not been funded since at least 2013.
"I'd love to see the state reinstitute the Hula Mae Program in which first-time homebuyers can benefit from, among other things, lower interest rates," Brady says.