Saving Healthcare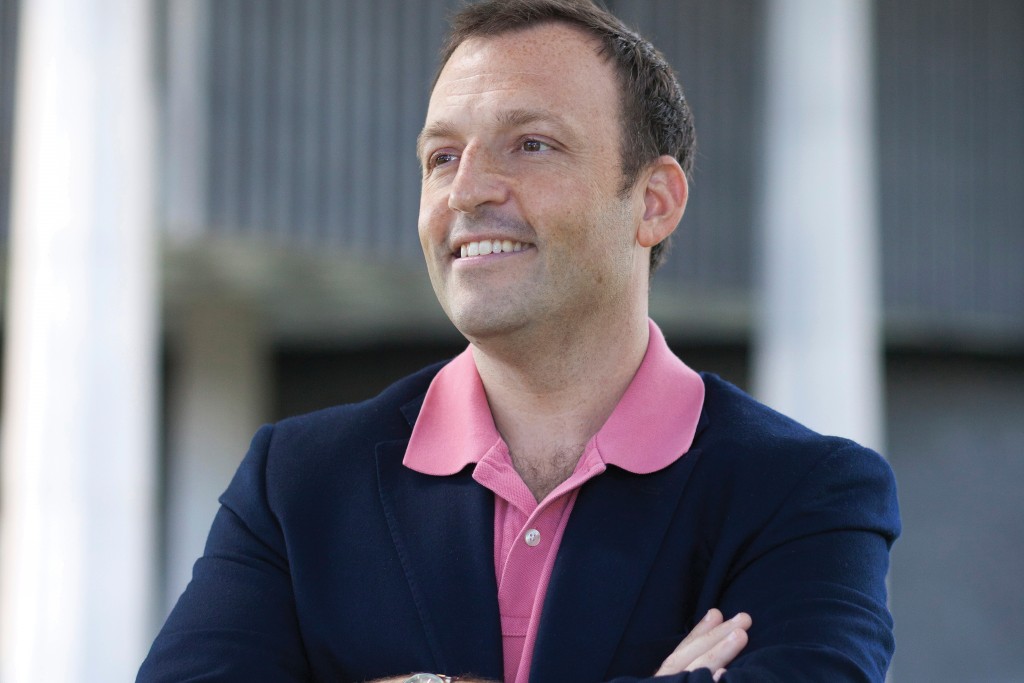 "Let me frame healthcare for you in a big way," says Josh Green, state senator from Hawaii Island. "The big picture is that the rate of increase in the cost of healthcare is unsustainable. The U.S. is spending $3 trillion annually on healthcare – you can take that number to the bank. And as an aside, 10 percent of that, or $300 billion, is for diabetes alone."
In Hawaii alone, healthcare costs exceeded $8.8 billion, or more than 13 percent of the state's economy in 2009 and rising fast.
If you ask Green what the solution is, his answer is informed by his multifacted view of healthcare in Hawaii: He's chair of the Senate Health Committee, medical director of the 800-member Hawaii Independent Physicians Association, and a full-time emergency-room doctor and family-practice physician. For Green, and for many other experts, the best way forward is a set of concepts known as the Patient Centered Medical Home.
PCMH flips the priorities in healthcare, adding more resources to primary care for prevention and wellness programs. Advocates believe it will eventually change the curve on healthcare cost.
"Dealing with diabetes and other chronic disease is central to containing healthcare costs," Green says. "First, we have to do better on care. … Second, we have to contain costs. The concept of PCMH does both of those things. It allows people to have extra resources for prevention and health management up front so we don't just take care of people at the end, when they've already gotten so sick they've had a heart attack or had to lose a toe."
Primacy of primary care
Green is a major supporter of HMSA programs designed to foster PCMH and primary care. Hilton Raethel, senior VP for health services at HMSA, explains the roots of the company's new policies.
"We really believe that primary care in Hawaii – and across the United States – has been underemphasized for decades," Raethel says. "Let me give you one number: the ratio of primary care physicians to specialists. In Europe, for example, they have approximately two-thirds primary-care physicians to one-third specialists. In the United States, we have about 35 percent primary care physicians to 65 percent specialists." In other words, the ratios are flipped. "Studies also tell you that there's a direct correlation between that ratio and the total spend on healthcare," he says. "More referrals equal more tests."
Furthermore, Raethel believes that the de-emphasis of primary care is to blame for many of the problems in healthcare quality.
Steve Ribbink, HMSA's executive VP and CFO, points out that inefficiency in the system works both ways. "We know that the whole system is based on over-use, which creates wasteful spending. But there's also an under-use situation where someone didn't get medical treatment earlier, when they should have, and what could have been a non-event becomes an emergency. We want to change the delivery model to provide the right service at the right time in the right place."
Quantity vs. quality
The most effective way HMSA can influence how care is provided is by changing the way it reimburses physicians. "The current system rewards quantity, not quality," Raethel says. Doctors are usually paid for the number of patients they see and the procedures they perform. This encourages costly treatments at the expense of prevention and wellness care.
HMSA knows it can't change those incentives overnight because most of the healthcare system is built on the fee-for-service model. So it is starting by converting 15 percent of its reimbursements from fee-for-service to quality-care payments. These amount to per patient monthly payments for practicing clinically proven methods of preventive care – for example, making sure patients with diabetes get their annual eye and foot exams. The theory is that it's a lot cheaper to pay for early and regular screening than it is to pay for amputations or blindness later.
What does the change mean for a medical practice? Wearing his physicians association hat, Josh Green puts some numbers to the theory: "If you have a practice of 1,000 patients in the program, you get a minimum of $2 per member per month up to $7. It's usually about $5 per patient extra per month. That means a doc with 1,000 patients would be getting an extra $60,000 a year." The hope, he adds, is that practices will use that extra money to pay for resources that allow them to improve care: such as after-hours services, an extra nurse's aide or a nutritionist.
Green thinks HMSA's 2010 earnings report, showing the company's first "profits" in five years, is a sign the new program is already working. "They're definitely linked," he says. "I think that's what the CEO would tell you. There's absolutely a linkage in my mind." In any case, Green is encouraging HMSA to expand the program.
In April, nurse practitioners were added to the list of primary-care providers; the next group Green says he'd like added is OB/Gyn doctors. "I've asked HMSA to get to a point where a full 50 percent of their reimbursements to primary care providers are based on the management fee for maintaining a large panel of members."
Quality Standards
But for quality payments to work, Raethel says, providers need standards – metrics they can use to measure their performance. To help provide that data, HMSA has sponsored an initiative called Advanced Hospital Care (AHC), a partnership with all the major local hospitals and with the Premier healthcare alliance, a national cooperative of hundreds of hospitals and healthcare systems that is establishing quality standards.
"They've been working for the last half-dozen years to develop a program around quality, safety and efficiency," Raethel says. "By partnering with Premier, instead of having to come up with our own programs, we get metrics designed by hospitals around the country."
Participation is a two-way street. "As a member, you agree to share all your results with the cooperative," Raethel says. "That data is transparent, so you get to see what the other hospitals are doing, and they get to see how you're doing. Transparency is a powerful motivator."
HMSA believes access to such data will change how Hawaii's hospitals operate. By joining AHC, Hawaii's hospitals have committed to improving their performance on the Premier standards. Each hospital compares its performance with peers around the country. That's important in Hawaii, where a big trauma hospital like Queens, doesn't have local peers.
"Now," Raethel says, "if Queens is working on a particular metric and, for whatever reason, isn't doing so well, they can look at similar hospitals that are doing well and see how they're doing it."
HMSA also provides quality data to physicians and medical practices. Last year, they launched HBI Online, a web service that lets healthcare providers measure their performance against clinical quality indicators. For example, HBI Online allows doctors to easily see how many of their diabetic patients have had eye exams.
Comparisons
HMSA isn't the first healthcare organization in Hawaii to embrace PCMH. "We've believed in this concept for a long time," says Geoffrey Sewell, executive medical director at Kaiser. "It's a core value at Kaiser."
In fact, Kaiser is a national leader in PCMH. For example, it pioneered the widespread use of electronic medical records, a key PCMH strategy. Nationally, Kaiser was an early intensive user of quality measures to improve care in its hospitals and clinics, using its own database to track performance at every level.
"For example," Sewell says, "we can tell how a group practice is doing compared to other group practices. Then, we can click down into the individual members of that practice. We can see the doctors, the medical assistants, the nurses. We can see who's completing the things that need to get done. And we can assist them when they set critical targets."
Ultimately, the program tracks every critical performance measure, comparing everything in a medical practice or a clinic or a hospital with national averages. "Our goal is to be in the top 10 percent," Sewell says.
But Sewell understands the challenges facing the rest of the healthcare industry. Whereas Kaiser doctors are paid a salary, most other doctors are compensated for each service. "They get paid in RVUs – relative value units," Sewell explains. "Every medical procedure, from an office consultation to brain surgery, they all have a certain number of RVUs applied to them. So, while you might get paid a little more for hitting quality targets, they still pay you fee-for-service for most of your time. That's what sets us apart: We pay folks a salary, then we monitor performance."
Sewell applauds HMSA's efforts, but he has concerns. "This is exactly where things should be going," he says. "The question is, what's the transitional state? And who survives the transition? That's the real challenge. At Kaiser, we're lucky in that we have a huge IT department, so we have experienced people who can come into the clinic to train staff. I don't know how private practice doctors would do that. I suppose they would have to hire someone to come in and do that."
Sewell notes that HMSA has supported physicians' move to electronic medical records, a critical step in the new healthcare model, and one required by the federal Affordable Care Act. Even so, he believes many doctors, particularly older ones, will balk.
"I know HMSA has programs where they help fund it." Sewell says. "That helps, but I think it's still a financial challenge, especially for independent doctors. People in group practices may have an easier time managing that. But even for them, down the road, how are they going to go from the current system?"
It's a concern shared by many physicians, says Darryl Kurozawa, associate medical director at Kaiser. "I was in private practice for about 10 years before I joined Kaiser, so I have a lot friends still out there. I can tell you, there's a core of doctors out there who are just going to retire. Doing all the quality measures required is just too much work, which probably means hiring staff. If they just have a few years left in their practice, they're going to give up."
Vermont's model
There are several state healthcare systems that might serve as good models for HMSA and Hawaii. One is the Vermont Blueprint for Health.
The first legislation establishing Vermont's program passed in 2011, and already Blueprint for Health has grown into a statewide program embracing 79 practices, 359 physicians and 353,333 patients.
One of its key features is a collection of organizations called community health teams. Healthcare payers such as Medicare fund CHTs on a per-patient, per-month basis, just as in the PCMH model, and they're designed to serve as a utility for all the medical homes in their district. Each CHT contains specialists selected to complement the work done by the primary-care providers, possibly including nurse coordinators, social workers, nutrition specialists, community health workers and public health specialists.
The Vermont system relies on data management. Treatment protocols and other medical standards are managed in a central registry. Reimbursement information is extracted from a multi-payer claims database. Patient histories are stored in a chart registry. Performance and quality measures are gleaned from national scoring data. Public health information resides in a public health registry. All this data allows healthcare providers to better track and coordinate care for their patients.
Proponents say the practical effect is that patients now receive their care where and when they need it instead of in an emergency room visit, which is often ten times as expensive. This isn't an abstract form of savings; it's the whole intent of the program.
North Carolina
Another program that Hawaii might emulate is Community Care of North Carolina. CCNC began as a way to use the PCMH model to deal with the poor, disjointed care system for Medicare recipients in largely rural North Carolina. Over time, CCNC has grown to 646 Medicare demonstration projects in 22 counties. It also includes three federally funded Beacon Communities, and a seven-county, multi-payer primary care demonstration that includes Medicare, Medicaid, Blue Cross Blue Shield and the North Carolina Employees Health Plan. CCNC now encompasses 4,000 healthcare providers and more than a million patients.
In just three years, the North Carolina program appears to have paid off, even though the number of Medicare recipients in the program has increased by more than a million. An assessment by Treo Solutions Inc., a healthcare information services company, found that the state avoided more than $650 million in costs in 2009 alone because of CCNC. This December, a study by the healthcare actuarial firm Milliman showed nearly $1 billion in annual savings. Clearly, it's numbers like this that are getting the attention of HMSA and the Hawaii healthcare establishment.
Hawaii's physicians
A recent study estimated the shortage of physicians in Hawaii at 20 percent, or 644 doctors, and many doctors fear that current trends in healthcare will exacerbate that shortage. Even so, the PCMH concept receives a lot of support in the healthcare community, particularly among primary care physicians like pediatricians, family doctors and internists. It's not only because of the extra income; many physicians support PCMH because of the increased care it allows them to give their patients and the renewed focus on evidence-based medicine. They're particularly enthusiastic about HBI Online.
Dr. Brijit "Brit" Reis, a pediatrician with the Castle Health Group, a Kailua-based PCMH, explains the value of the program: "Physicians, and I'll speak for myself as well, we always think we're doing a good job. HBI Online is something that we can log into and look at all our HMSA/Quest patients to see whether those patients are up-to-date or not. Who still requires services and what those services are? That's been great. Now, instead of just saying we're doing a good job, we can actually look at data and see."
But she notes that quality controls aren't all there is to a medical home. "A PCMH is truly a team," she says. "Care in your office is team-based, and you work at it from a partnership with patients and their families. You figure out what are their barriers to care. Then help them get the care they need. In other words, it's a little more holistic approach to the patient. It involves the patient more in the process."
One example, Reis says, is providing after-hours care. "If you're only open nine to four everyday, patients don't get in because they're working, so you're not really providing for their care." She says a lot of the PCMH is just practicing good medicine. "It looks at things like do you communicate well with specialists? Do you have a good system for tracking if your patients actually visited the specialist? Did you get back information after they went to see them? If not, why? Maybe they lost the phone number. Maybe the doctor said they wouldn't see them. But part of good care is tracking your specialist referrals. Do you have a system for looking at all these things?"
It's also how the team works together to coordinate care and "communication within the staff," Reis says. "It's holding daily huddles to see who's on the schedule today. Is there anything that needs following up on? It's basic communication stuff, but it doesn't always happen. And basic communication can be the difference between patients getting the care they need and not getting it."
Specialists' perspective
Not surprisingly, specialists are among the most skeptical about the PCMH and HMSA's new reimbursement policies. For some, like orthopedic surgeon Linda Rasmussen, the criticism stems partly from skepticism about a system that has steadily eroded doctors' earnings. "I've been here almost 18 years," Rasmussen says, "and every year my income goes down. When you look at what I make compared to how many hours I work, it's like $28 an hour. My sister is a nurse; she makes $36 an hour." She adds that it doesn't get any better when you look at it by procedure. "I used to get $4,000 for putting in a new hip. Now, I get $1,400."
Rasumssen also doubts the practicability of the new system. She points out that many of the qualitative measures used in primary care simply don't work in some specialties. "Nationally, we've been trying to come up with quality measures. But even HMSA has agreed that, with orthopedics, there's nothing to come up with."
Rasmussen offers some examples of how specialists could game the system: Physicians could cherry-pick patients, choosing not to serve groups, like the morbidly obese, that could lower their quality-care ratings. Similarly, specialists could foist some services onto the primary care physician, such as a doctor who refuses to prescribe simple painkillers like Motrin or Advil. "He made them go back to their primary care doctor. He got a $2,000 bonus because he didn't prescribe any drugs, but really he just didn't want the liability. It's this game, and you get tired of playing the game."
Rasmussen also isn't sure that focusing on primary care will render the savings that healthcare professionals expect. "Primary care doctors will just have to run more tests, which will drive up costs. I don't need an MRI to tell me your ligament is torn. I can tell on exam. After all, that's all I do all day."
The focus on quality controls also doesn't address malpractice law, which she sees as a major driver of healthcare costs. "I don't see a lot of waste going on," she says. "When I look at things, the waste that I see is doing things to avoid malpractice lawsuits." She notes that she once got sued for failing to perform an MRI even though the insurance company denied coverage for an MRI. "So, do I get an MRI on everyone now, just to avoid a lawsuit in the future? … In this country, the cost of defensive medicine has reached $86 billion."
To Rasmussen, PCMH isn't all that different from the failed managed-care model of an earlier generation. "It's the soup du jour," she says. "But it won't work."
Is it inevitable?
Even PCMH's most ardent supporters, like Josh Green, acknowledge that changes in the healthcare system pose challenges for many doctors, particularly those in solo or small practices. "The jury's still out on whether or not this is sustainable for small practices, especially solo practices," Green says. "Maybe they'll band together a little more. For example, if they have to provide after-hours care, maybe two or three practices, though they won't actually merge, will agree to partner up on that particular issue, and all their patients will have access to the service."
But the trends in healthcare seem inescapable: a growing emphasis on team care, increased use of data to manage care, and the growing prevalence of preventive medicine.
"Small practices can't survive unless they evolve, because overhead has gotten too large," Green says. "Part of the evolution for small practices has to be something like PCMH, which brings them more resources."
Many of the main ideas embodied in PCMH and the HMSA's new programs are gradually being codified into law. Green points out, "The idea to move more resources into primary care and preventive care is essentially what the Affordable Care Act – Obamacare – is all about. It's 2,800 pages of different tricks and nuances and pilot programs all built around putting more money into primary care so we can prevent hypertension from getting out of control, and prevent diabetes from getting out of control, and make sure people take their medication properly. Ultimately, PCMH kind of mirrors that."