Selling Sustainability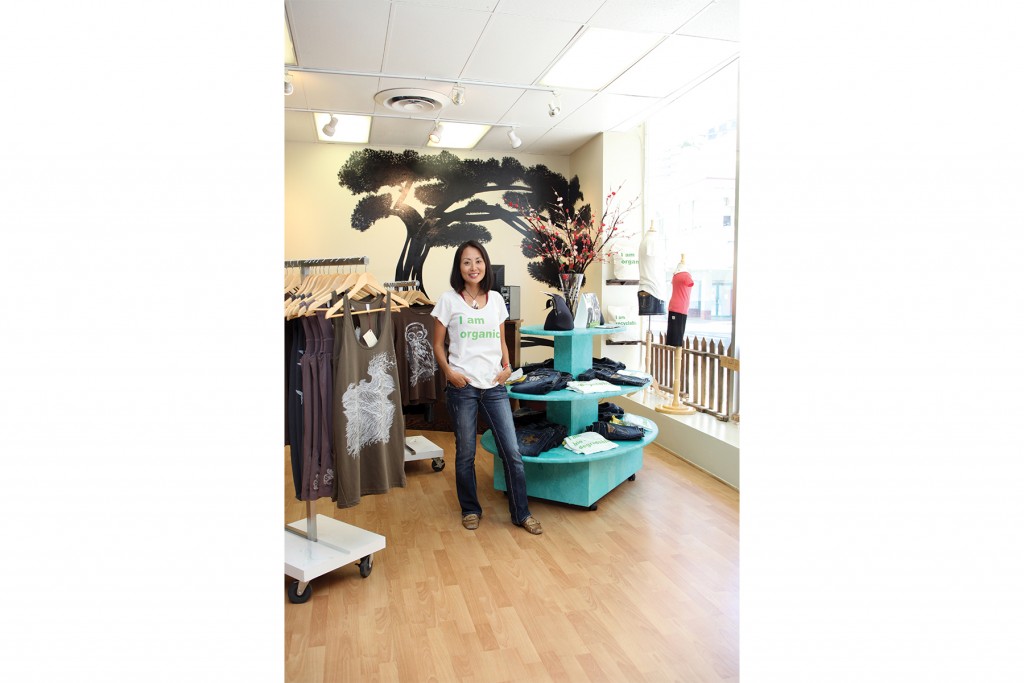 When Sandra Fowler was laid off in 2009 from the buying office of a local clothing company, she looked high and low for a job in a similar field. Pickings were slim and salaries seemed meager, "But I thought (my experience) was more valuable than what they wanted to pay," Fowler says.
So she and her husband, Brian, thought about opening a store. As they looked into what merchandise to sell, the concept of Super Citizen was born: a sustainable lifestyle store – green living, if you will. The resulting Chinatown store carries such items as recycled denim clothes, locally made totes by Ecolicious and organic cotton clothing for babies to adults.
Is it hard to start a business during an economic downturn? Fowler counts her blessings, as she knows of older businesses that have had to close. "I don't know what it would have been like if we had started five years ago. But for now it's OK."
After opening on April 22 – Earth Day – it's so far, so good at Super Citizen. Sales are "better each month," she says. "Sales have not met my expectations/projections, but they're getting there, so it's keeping me optimistic.
"While it is a down economy, people are willing to spend money if it's for something unique," she adds. Take, for example, a make-it-yourself ukulele kit or SKOY cloths (made of cotton and wood-based cellulose pulp) that aim to cut down paper towel use. Notebooks made of sugar-cane pulp and bamboo utensils in their own carrying case are selling well.
Super Citizen doesn't just sell green products. It uses them, too. Racks and fixtures came second-hand via Craigslist, she explains. Other furnishings were made by craftsman Thorben Wuttke, who uses reclaimed wood. Fowler discovered him through Craigslist, too.
"I didn't want it to be just another boutique."
Super Citizen
22 S. Pauahi St.
808-599-4333