Setting a Hawaii Baseline for Worksite Wellness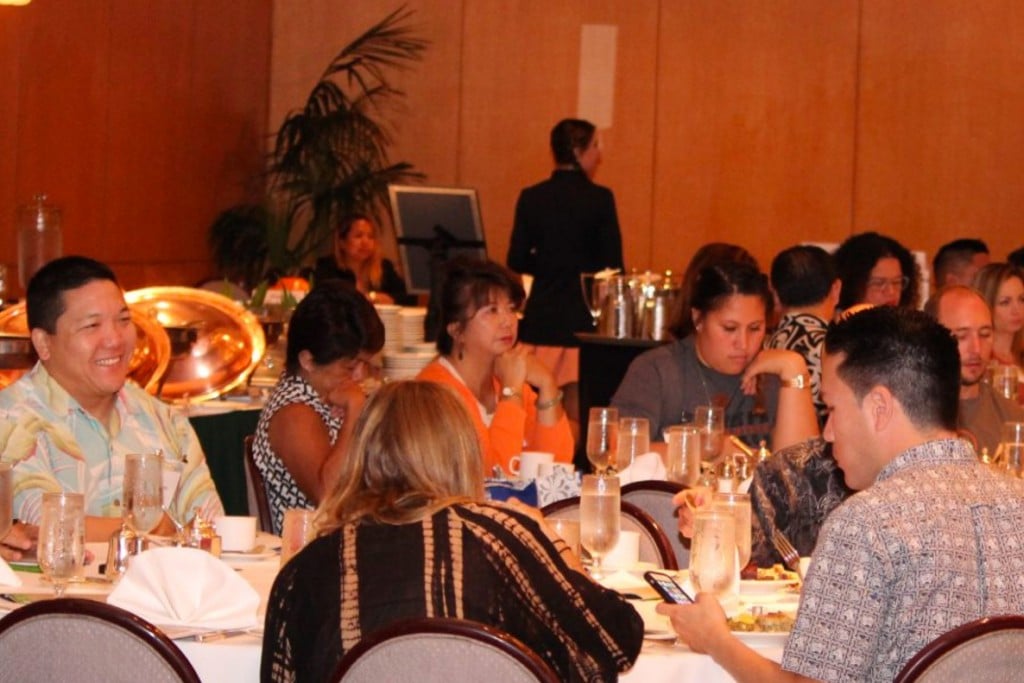 UHA Health Insurance couldn't find any wellness surveys focused on Hawaii employers. So, it launched its own in February and those survey results will be the focus of a May 18 meeting of the Hawaii Health at Work Alliance (HH@WA).
The survey sets a baseline of where worksite wellness programs exist in Hawaii, says Linda Kalahiki, senior vice president and chief marketing officer for UHA.
"We really wanted relevant information for Hawaii businesses," says Valerie Au, UHA's worksite wellness program manager. "It's a unique environment here. Most of the employers here are small compared to national businesses on the Mainland."
UHA formed HH@WA in 2013 as a partnership with local organizations to help employers build their own wellness programs. Such programs educate and promote healthy lifestyles and behaviors. Au says the programs don't just cover exercise; they can also focus on financial, mental and nutritional wellbeing.
The worksite wellness survey, completed up in April, contains results from 509 interviews with local businesses. Nearly 40 percent of respondents said they offer wellness programs, and the organizations that are more likely to have them areHH@WA members or those that have more than 50 employees. Companies that reported not having wellness programs said there was a lack of time and employee interest.
Wanda Kakugawa, president and owner of Market Trends Pacific, and Kathy Kozak, UHA medical director and host of Hawaii Public Radio's "The Body Show," will further discuss the survey results at the May 18 general meeting.
Brad Klontz, a financial psychologist, will talk about the psychology behind financial wellness.
Kalahiki says she hopes the meeting will illuminate the value of worksite wellness programs and that, "No matter where (organizations) are in worksite wellness, it's easy to build upon or start now. And it's not a matter of 'if we should start a program,' it's really 'when.' "
---
HH@WA General Meeting
May 18, 7:30 a.m. to 10 a.m.
Register: https://tinyurl.com/2017hhwa