Sharing Secrets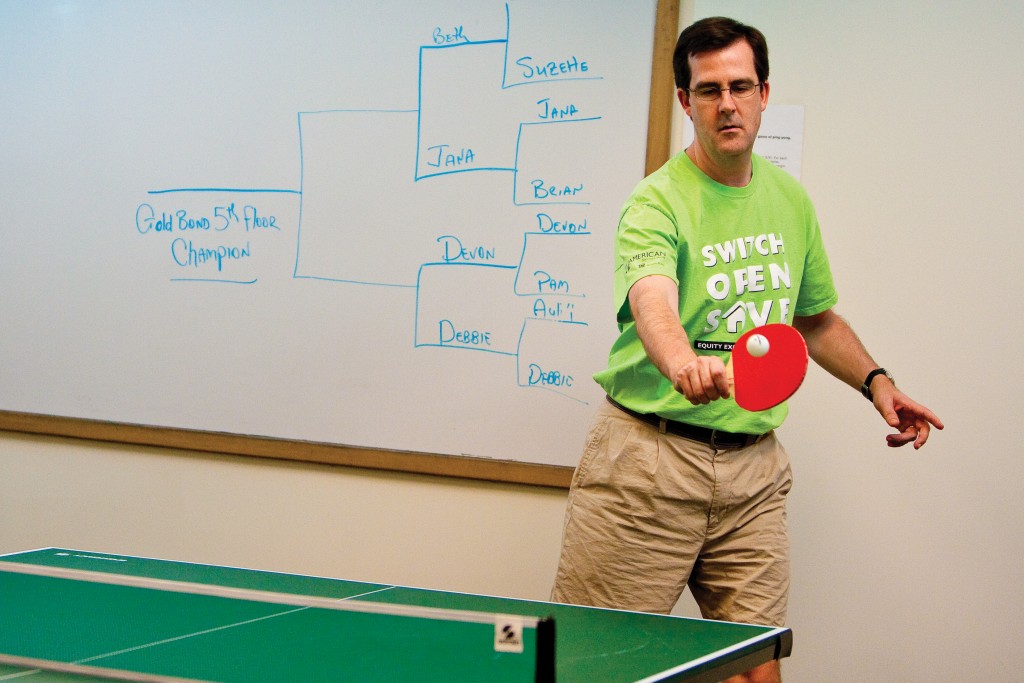 President Tim Schools has been in the driver's seat at American Savings Bank for just over two years. In that time, he says, the bank has bumped up its profile, increased profitability, and improved job performance and job enjoyment. And it made the Hawaii Business Best Places to Work list for the first time this year. Schools explains how it all happened:
HB: Where did you start?
Schools: I joined in the summer of 2007 and was asked that December to put before the board my thoughts on how we could improve the financial performance of ASB. In putting together a plan we set two goals: the first was setting some financial objectives about where we'd like to take the bank and the second was saying we wanted to be the "employer of choice" in Hawaii. Internally we called this our Performance Improvement Project, PIP, and everyone knew we had these goals. The reason for this second goal was every city I've lived in on the Mainland has had one to three companies deemed the employers of choice, with everything from offering challenging work to good compensation levels to treating employees fairly. I didn't see a company like that in Hawaii, so that was a goal.
HB: What was your first step?
Schools: Our company had very little incentive compensation, which meant all the employees were working on fixed salaries, with no opportunities for extra pay. At the outset, I did two things: created a 50-person group called our Leadership Council and gave them all a 15 to 25 percent bonus opportunity. The second thing was to reevaluate the employee bonus pool, which was small and rarely used. I doubled the size of that and opened it to all employees.
HB: What came next?
Schools: We worked hard to increase our communication channels with employees both ways: to them and from them. That was especially important because going through something like PIP can make people uncomfortable and we wanted to give people every opportunity to express their feelings. We enhanced the Intranet site and created a confidential Idea Bank. Additionally, the Leadership Council meets four times a year for a day and a half each time and we started inviting random employees from across the company to meet with us and tell us how they're doing and how we can make their jobs better.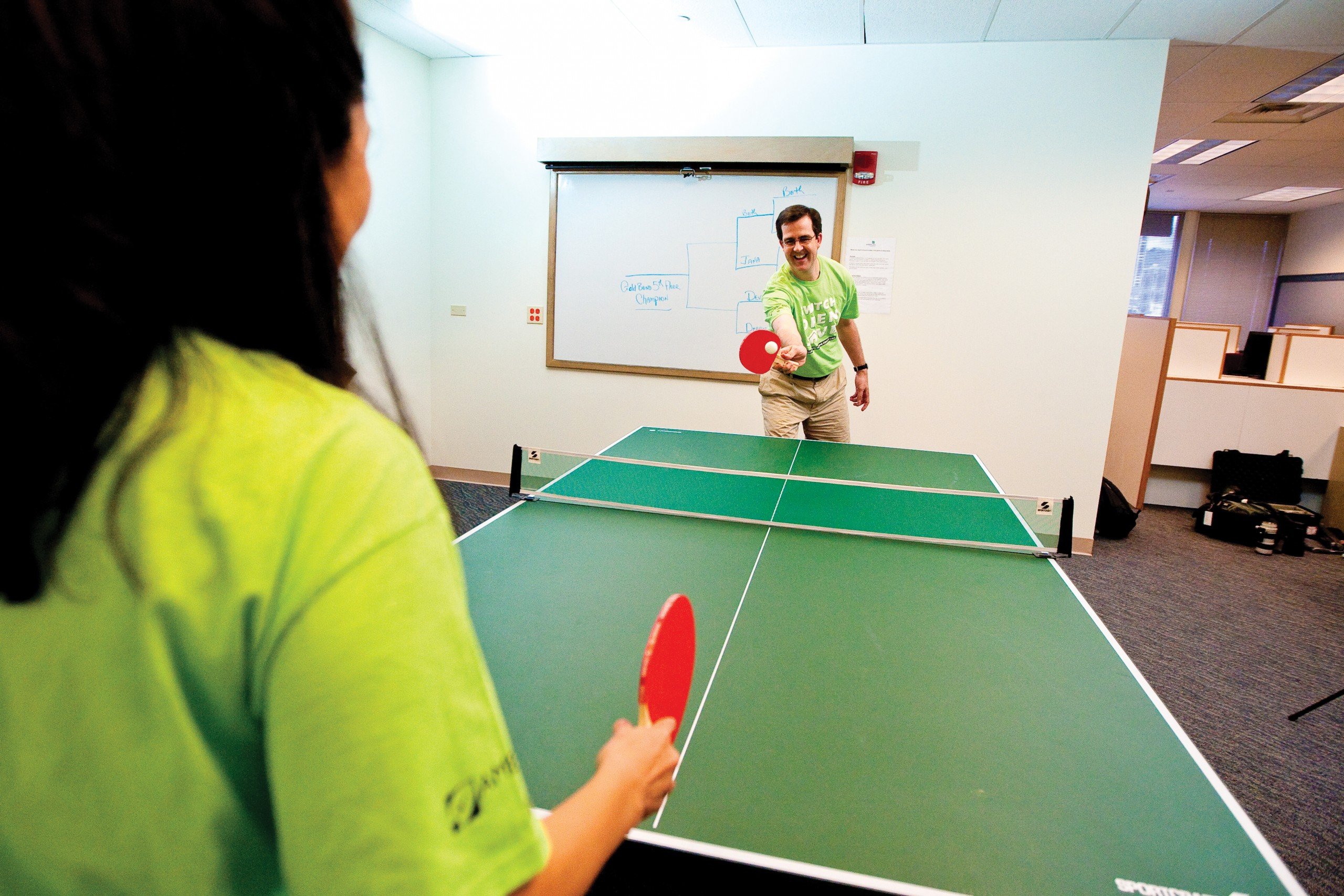 HB: How did you get everyone on the same page?
Schools: We clarified the company's goals. Before, everyone was working toward disparate goals, so we came up with a single goal to move the company forward. In our industry, it's all about return on assets and the average is 1.1 percent. But at ASB it had been roughly 0.8 percent, compared with Bankoh, which historically is around 1.6 percent. There was a big gap. So improving our return became a common goal for everyone in the company.
HB: What further steps did you take?
Schools: We did an exhaustive review of all of our benefits, and we're not finished yet. As a result, we've introduced employee-friendly policies, and will keep doing so. The first thing was a casual-dress code. As a result you'll see many people wearing nice polo golf shirts and jeans to work, or our brightly colored company T-shirts. We've also instituted a wellness program by hiring a personal trainer as a regular, full-time employee. That individual visits all the offices, holds exercise classes like pilates and yoga, and helps teach techniques that can also be continued at home. We call it ASB Life Balance. Both the casual dress and the wellness program were ideas from the staff.
We also instituted flextime, which lets people work from home. As long as you're getting your work done, we don't care if you do it here or at home.
Our HR department has also renegotiated better benefits packages with all our insurance vendors so we can now offer employees improved benefits with no increase in rates.
HB: Any other employee benefits?
Schools: We changed our payday schedule from every other week to every Friday. People like immediate incentives: For instance, in sales, you don't want to get your commissions at the end of the month. We also did away with the system of having to accrue vacation or sick leave before you're able to take any. For instance, if you come to work Jan. 1, and you have four weeks of paid vacation, you can take it immediately if you wish.
We're also in the process of creating recreation areas at the three centers where the bulk of our support staff work. We've already bought the first pingpong tables, even though we don't yet have the spaces set up. Often, I'll stop by and pick up a paddle and play a game with whoever comes out of the elevator. You learn about different employees and maybe about their issues as well. It's a way to reduce the layers in the organization. We want to be more outside the box. We don't want to be corporate and stuffy: We want to be more entrepreneurial and creative. Right now we're exploring creation of a tuition-reimbursement program for those who want to continue their education, and we're likely to roll that out soon. None of this is rocket science; they're all simple ideas that employees value.
HB: How does it all affect the bottom line?
Schools: We have reduced our staff from 1,300 employees to 1,100, and reduced our operating expenses from $180 million a year to $145 million. And that includes bonuses for the incentive program. On overall return, we're ahead of schedule. I'm pumped because come this summer we're going to be one of the best performing banks in the country and one of the Best Places to Work in Hawaii.