Simple Fire Safety Steps Can Save Your Business
Even when there is no fire, a safety inspection that reveals serious issues could close a business until those problems are fixed.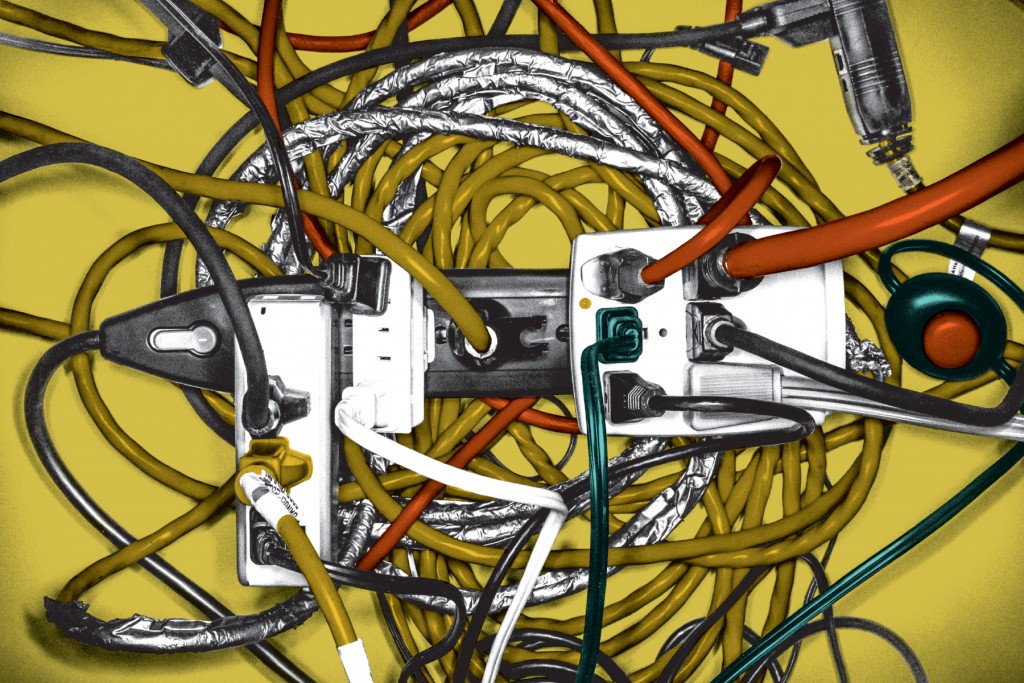 Electrical malfunctions alone caused about 8,200 fires at businesses and other nonresidential buildings in 2019, according to the U.S. Fire Administration. The losses totaled almost half a billion dollars. Even when there is no fire, a safety inspection that reveals serious issues could close a business until those problems are fixed. Here are simple ways to prevent that from happening.
Avoid "Piggybacking" Electrical Cords
When you connect extension cords, power strips or surge protectors to each other to create a longer power source from a single outlet, that increases the chances of overloading the circuit and igniting a spark.
"These types of cords are for temporary use only," says Thomas Inouye, a Honolulu Fire Department inspector and educator. "This is one of the most common issues we see when visiting businesses."
At one nail salon he inspected, a daisy-chained series of power strips serviced every nail station.
"There were about four or five power strips going all the way to the end. So if you can imagine, when everybody is working, all of the power is coming from that one single outlet, which is a huge safety hazard," he says.
"The salon had to be closed for about a week. They brought in a licensed electrician to put in the proper electrical equipment so they could continue to operate safely."
When buying appliances and electrical cords, look for the UL insignia on the label, says Inouye. UL is a thirdparty evaluation company that tests electrical equipment to ensure it's safe.
Monthly Checkups
Inouye offers a good rule of thumb: Use the monthly statewide emergency siren drill as a reminder to check key equipment. Ensure that:
Fire extinguishers have not expired.
Fire alarms still work by pushing the test button.
Air conditioning units aren't trapping unwanted debris in the filter, which are a fire hazard.
Plan An Escape Route
A planned escape route for customers and employees is not only a National Fire Protection Association code requirement, but it gives you and workers an added sense of security. Post a physical copy of the fire route in the office so everyone can see it.
Inouye also advises that the fire extinguisher be put in a visible place near the exit, with proper signage so everyone knows where it is, especially new employees.
Properly Store Hand Sanitizer
Many businesses that bought hand sanitizer during the pandemic are left with gallons of highly flammable isopropyl alcohol products. The Honolulu Fire Department recommends that hand sanitizer dispensers be:
Spaced at least 48 inches apart and each contain no more than 40 fluid ounces of sanitizer.
Stored on carpeted floors in areas protected by sprinklers.
More than 3 feet from a heat source.
Inouye also says alcohol-based sanitizer should be stored in a single compartment of a fire-safety approved cabinet, but not exceed a total of 10 gallons. The cabinet must meet the national Fire Protection Association's Flammable and Combustible Liquids Code (NFPA 30). For free fire safety training from the Honolulu Fire Department and education resources, visit firesafehonolulu.com.