Is Your Home Worth a Million or More? Yes, for Over a Third of O'ahu Homes
That's according to a report from real estate company Redfin, which includes both single-family houses and condos in the assessment.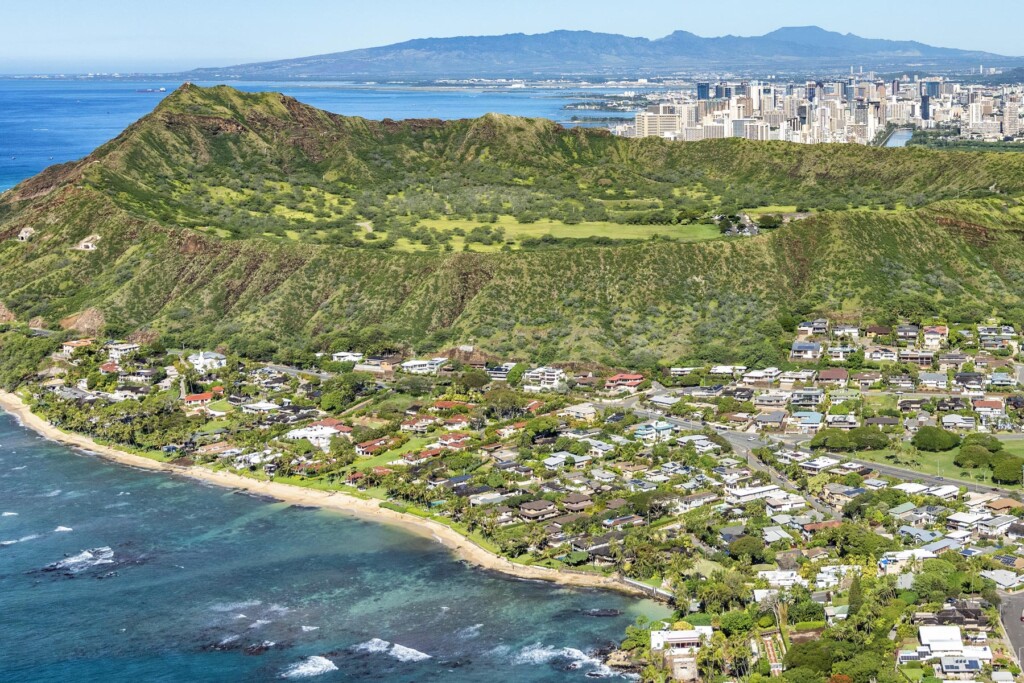 You may have no interest in selling your home, but you may still be curious about what it's worth.
According to a new report, 36.8% of the single-family homes and condos on O'ahu were worth a million dollars or more in January 2023. That percentage is down slightly from 37.4% in January 2022.
That's the assessment of a national study by real estate company Redfin. The report says the nationwide share of homes worth seven figures or more has now soared to 7% since early 2020, before Covid-19, when just 4.2% of U.S. homes were worth $1 million or more. In June 2022, that share peaked at 8.6%, according to the Redfin Housing Value Index.
In February 2023, the monthly median price of a single-family home sold on O'ahu was $987,000, marking the second straight month that the median was below $1 million. Before that, the median price had been a million dollars or more for 17 consecutive months.
The median price for condos sold in February 2023 was $480,000.
You can view the value of your O'ahu home, as assessed by the county, starting here. Redfin offers a value calculator here.
Bay Area Leads the Nation
You may not be surprised that San Francisco led the nation's metro areas with 80.3% of its homes worth a million dollars or more in January 2023, the Redfin report says. San Jose was second in the nation at 79.2%. Anaheim, Oakland and San Diego were the other three metro areas in the nation with higher percentages of million-dollar-plus homes than O'ahu's, while Los Angeles' was slightly lower.
To put things into perspective, in only 20 metro areas does the share of homes worth $1 million reach 10% or more. Among the bottom 30 metro areas, fewer than 1% of homes are worth that much, and many metro areas in the Midwest, Rust Belt and Texas have virtually no million-dollar homes.
While there are still a few eye-popping sales in Honolulu – a house in Kailua's Beachside neighborhood sold for $10.3 million at the end of January and a house in Portlock sold for $8.25 million at the end of February — the greatest number of single-family home sales in February were in the $1 million to $1.49 million range, with 43 homes sold.
That was followed by homes priced from $800,000 to $899,999, with 28 sales; and homes priced from $700,000 to $799,000 and $900,000 to $999,999, with 21 sales in each of those categories, according to the Honolulu Board of Realtors.
For the 12-month period ending in February, 1,170 homes sold in the $1 million to $1.49 million range, 15.3% fewer than the 1,381 sold in the 12 months ending in February 2022. Only 774 homes sold in that price range in the 12-month period ending in February 2021.
While many local buyers struggle to afford a home, Honolulu is seen as a bargain for luxury second-home buyers on the mainland.
Mansion Global, a publication owned by Wall Street Journal and Realtor.com parent Dow Jones, last month touted Honolulu as a prime market for luxury second-home buyers, noting that Realtor.com forecasts prices to rise "just 1.9% this year," which may "open opportunities for buyers in the market for a vacation home this year."