Locals Are Hawai'i's No. 1 Homebuyers, But …
Three-quarters of all single-family homes and condos sold last year were purchased by local residents, but that proportion was down – as was the proportion of dollars spent.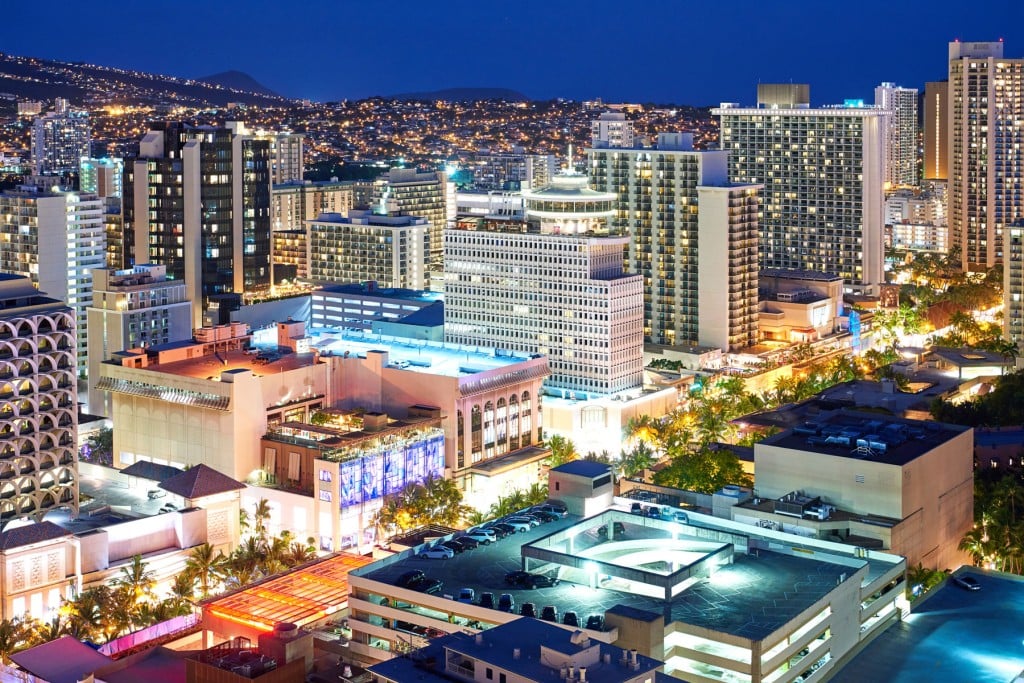 Local people bought 76% of all residential properties sold in Hawai'i last year. But when you add up the sales prices of all those properties, local buyers accounted for only 65% of the volume.
That tells us something we already know: Buyers from the U.S. mainland and foreign countries are buying a lot of Hawai'i's most expensive properties.
But here's what may surprise you: Both of those percentages in the first paragraph are down measurably from 2019, which means the impact of out-of-state buyers increased in 2021. Outsiders bought a larger slice of the number of homes sold than in 2019 and they paid a substantially bigger slice of the purchasing dollars than in 2019.
Those are just some of the insights contained in an analysis of Title Guaranty Hawaii's 2021 buyer statistics report. The report's numbers tell interesting stories about which groups bought homes, how much they spent and in which direction sales trended.
Here are highlights from that report, with a special focus on 2021 compared with 2019, the last full year before the pandemic.
All homes sold: 25,970 single-family homes and condominiums traded hands statewide in Hawaiʻi in 2021 – up 29% from 2019. However, total sales volume of $22.2 billion was 64% higher than in 2019 – a reflection of how fast prices went up.
Local buyers: Hawaiʻi buyers bought 76%, or 19,696, of all residential properties sold statewide in 2021. In 2019, Hawaiʻi buyers accounted for a bit more: 78% of all sales.
Local dollars: The sales volume for local buyers was $14.5 billion, or 65% of the total. But two years before that, it was 73% – a much bigger slice of the purchasing pie.
On O'ahu: More local buyers bought homes on Oʻahu last year than in any of the previous six years and the total amount spent was nearly 50% higher than in 2019.
Local buyers bought 85%, or 13,420, of the 15,741 homes that sold last year on O'ahu. Those sales accounted for 82% of the total sales volume of $12.8 billion, which was 47% more than the $8.7 billion spent in 2019.
Each of those percentages is substantially higher than the statewide numbers – which means out-of-state purchases had proportionately more impact on the Neighbor Islands.
The number of O'ahu homes sold to local buyers averaged 11,115 each year from 2015 to 2020.
California buyers: After local buyers, the next largest group of Hawai'i homebuyers are from California. They bought 67% more homes in Hawaiʻi last year than in 2019: 2,554 vs. 1,525.
The dollar volume more than doubled: Californians bought homes worth a total of $3.2 billion in 2021 compared with a total $1.4 billion in 2019.
O'ahu sales: Homes sales on O'ahu in 2021 to California buyers more than doubled from 2020 as well and were 66% higher than in 2015, the most recent peak for California buyers, when they bought 563 homes. The second-largest mainland market for Oʻahu properties was Washington state, with 174 sales and a sales volume of $164.3 million, followed by New York with 134 sales and Texas with 87.
Foreign buyers: Despite being held back by Covid restrictions, international buyers still bought 319 homes on Oʻahu in 2021, compared with 415 in 2019. And they accounted for $363.9 million in sales volume in 2021, 13% less than in 2019.
Konnichiwa: Buyers from Japan purchased 211 properties on Oʻahu last year, with a total sales volume of $239.6 million. Both numbers are up sharply from 2020, when 114 properties went to Japanese buyers, accounting for $94 million in sales volume. For most of 2020, travel between Japan and Hawaiʻi was halted by Covid.
The recent peak for sales to Japanese buyers was in 2018, when they purchased 581 properties on Oʻahu with a sales volume of $702.9 million.