The Pandemic's Frenzy is Over, so Buyers Have Time to Study Homes and Bargain
Last month, single family homes typically took 47 days to sell. In February 2022, it was 13 days, and two years ago it was just nine.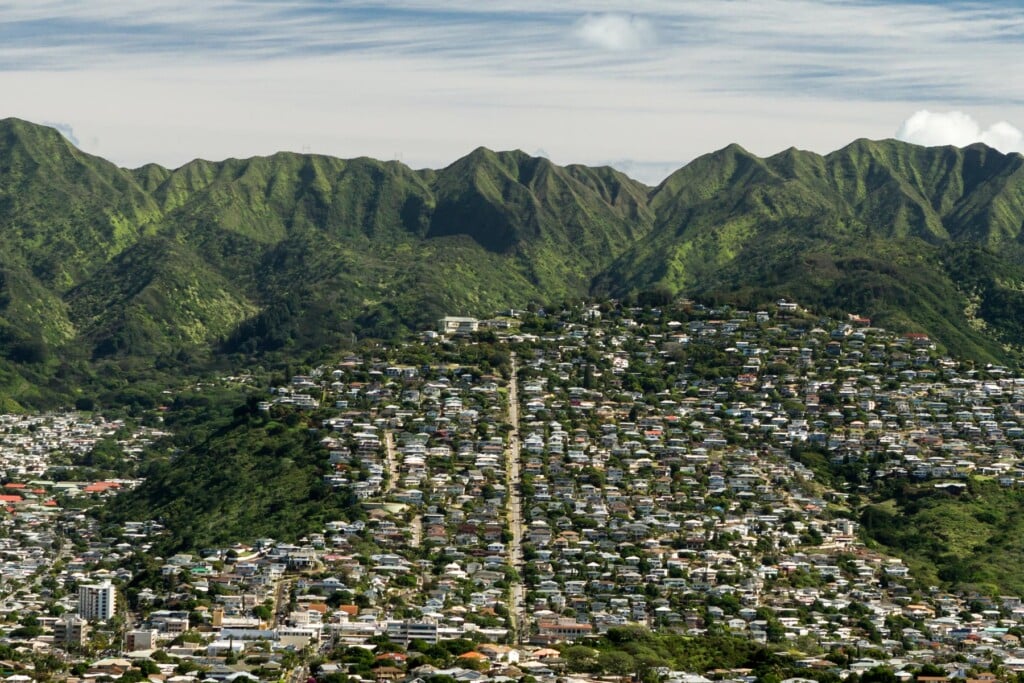 If there's a silver lining for buyers in Hawaiʻi's current real estate market, it's that homes are selling slower than during the Covid-19 pandemic. Back in that frenzied market, people would sometimes line up around the block for an open house that could draw 20 bids on the first day.
The median time it took for a single-family home on O'ahu to go from listing to accepted offer was 47 days in February, according to the Honolulu Board of Realtors. In February 2022, it was 13 days; two years ago, it was just nine days for both single-family homes and condos.
This year's days-on-market metrics align more with pre-pandemic numbers. In January and February 2020, the last two months before Covid-19, homes were listed for a median of 35 days before selling, while in February 2019, it was 25 days.
The current market is also changing the business model for real estate agents who spent the last three years watching listings sell within days for above asking price and writing offer after offer for prospective buyers who lost to higher bidders.
"I'm telling my agents that it is going more from what was a crazy seller-centric market to a more balanced market now, where the buyer and the seller have more equal leverage when they're negotiating a transaction," says Myron Kiriu, CEO and owner, with his wife, Ambur, of Better Homes and Gardens Real Estate Advantage Realty. The firm has nearly 200 agents across five offices on Oʻahu and one on Maui.
"We're just going into a normal market now; it's not any different than it was before," he says. "The last few years are what's been unusual, which is a very seller-centric market."
Kiriu says he likes a balanced market because "you can get your buyers into a better position when they're looking at properties."
Taking Time to Educate Buyers
Kiriu tells his agents they can now take more time with prospective buyers to educate them about different neighborhoods on Oʻahu and about individual properties, "instead of just blindly going in with offers because you're afraid you're going to lose it."
Buyers still must adjust to mortgage rates that are no longer at historic lows of less than 3% – the national average for a 30-year fixed-rate mortgage last week rose to 6.65%. Meanwhile, prices have mostly held on to the gains of the past three years.
Kiriu says he counsels his agents to take the time to talk to buyers and help them understand that they're in a better position to buy now than they were a year ago.
"The tough part is they're not going to get as good an interest rate, because interest rates have gone up," he says. "But on the other hand – this is why it's important that the agents are trained well – if you understand the financing options available for the client, it's going to help your buyer out quite a bit."
Buyers have the option of getting an adjustable-rate mortgage, which has a lower initial interest rate but then may adjust up or down at predetermined times, or they may be able to secure seller financing. Some sellers have also been offering buy-downs to make their properties more attractive, which means paying discount points upfront to reduce the buyer's mortgage rate.
"We're also coaching the sellers that they have to be a little bit more patient when they sell their home and maybe a bit more flexible when negotiating terms on the contract," Kiriu says. "Before, they did call all the shots. Now it's better to be a little bit more flexible when they're negotiating their contracts."