Look South of Hilo for Affordable Homes in Hawai'i
Hawai'i Island's overall median price has been relatively steady this year, but the lowest priced deals – including many inexpensive vacant lots – can often be found in Puna.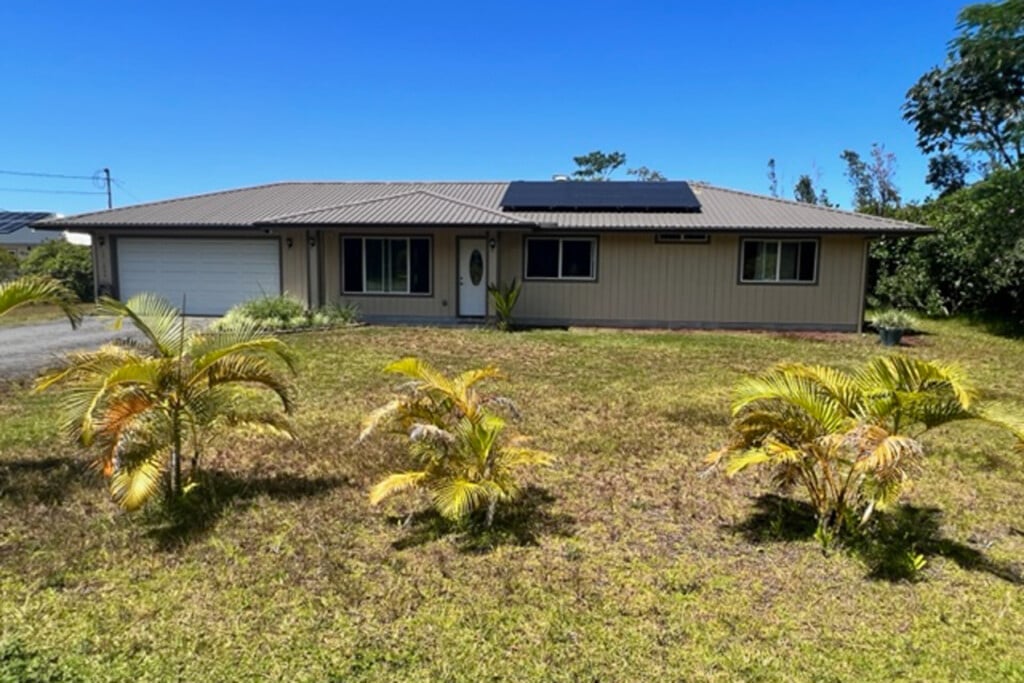 Hawaiʻi Island is the only place in the state where a fee-simple house can still be had for less than $500,000.
For the first six months of 2023, the median price of a single-family home on Hawaiʻi Island was $500,000, down 2.9% from the first half of 2022, according to data from Hawai'i Island Realtors, the islandwide association of real estate agents. The median condo price for the first half of this year was $585,000, which was a 1.7% increase from last year.
Median prices have been mostly stable, with only modest changes month to month.
"What we're seeing in the market right now is the prices haven't necessarily come down a lot, but we are seeing that they're staying steady," says Darla Hartvigsen, Realtor-Broker with Equity Hawaii Real Estate and 2023 president of the association of Hawaiʻi Island Realtors.
Another trend Realtors are seeing is appraisals coming in lower than asking price, especially for homes priced above the median of $500,000, she says.
"One of my agents received an appraisal on a property that they offered $400,000 on, and the appraisal came in at $430,000," she says. "But if someone's trying to sell something for $750,000," the appraisal is likely "going to come in at maybe $675,000 or $705,000, something like that."
Lenders typically approve mortgages based on the appraised value, and buyers and sellers have three options if there is a gap between the price offered by the buyer and the appraisal. One is the buyer can make a larger down payment to cover the difference.
Or the buyer and seller can split the difference. "We're seeing a lot of that," Hartvigsen says.
Finally, the seller can simply accept the lower appraised price. "We're seeing a little bit more of that because we're past Covid," she says. "It's still a seller's market by far, but it's not as aggressive."
Puna's Median Price Up 15%
Hartvigsen says the rural Puna District south of Hilo is still an affordable area – perhaps the most affordable in all of Hawaiʻi except for the even less expensive but limited market in Kaʻū on the southern end of Hawai'i Island.
"Before Covid you couldn't really touch anything in Hilo for under $500,000," she says. "But in Puna, you could buy a brand-new home for $245,000."
She also notes the many vacant lots for sale on Hawaii Island, where a buyer could build a new packaged home from HPM Building Supply for that same $245,000. The Hawaiian Paradise Park subdivision alone has more than 8,000 lots, many of them vacant and for sale.
The median price in Puna in June for an existing home was $410,000, which was 15.5% higher than a year ago. Of course, that means half of the 78 single-family homes sold in June were for less than $410,000.
"I sold many in the ʻĀinaloa area for $240,000 to $245,000. Those homes now are going for $320,000 to $385,000," she says. "We're just still affordable for a lot of folks."