SpeediShuttle Changes Travelers' Habits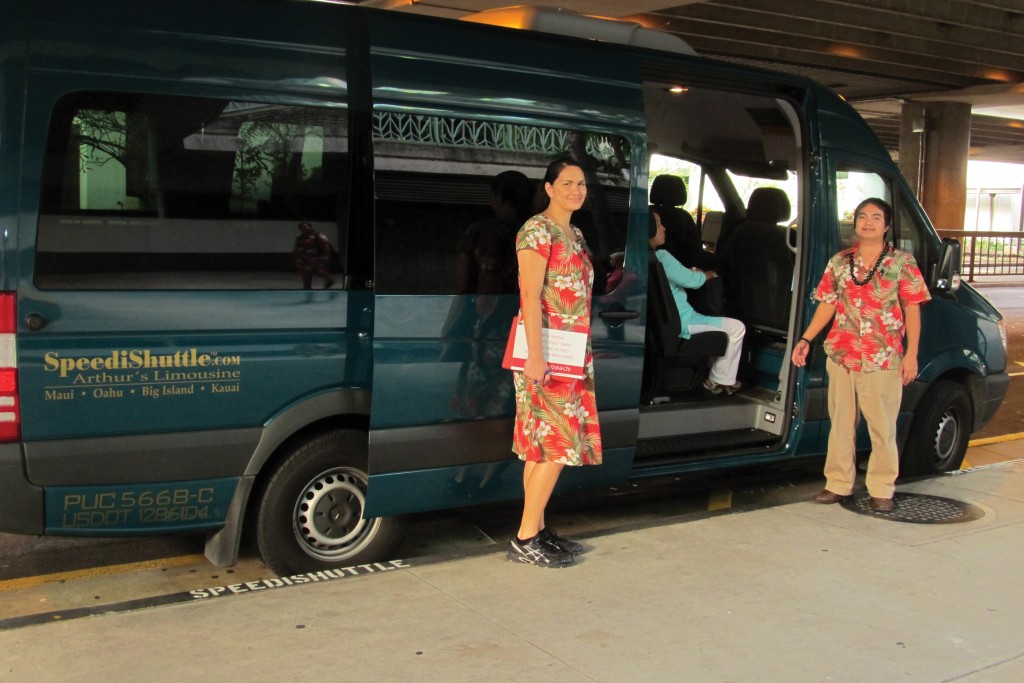 SpeediShuttle is on the move, expanding its Oahu service, transferring its headquarters from Maui to Honolulu, adding a frequent-rider program and persuading many people to change their travel habits on the four main islands.
One of those people is Bill Allen, president and CEO of Hawaii Care and Cleaning Inc. Allen travels a lot between his headquarters on Kauai and Oahu, Maui and Hawaii Island.
"I finally realized that SpeediShuttle was the best way to go," says Allen. "… Until a few months ago, I kept a car at each airport for speed and efficiency. I no longer keep cars at airports."
In October, SpeediShuttle began its exclusive, five-year contract with the state to operate shuttle service from Honolulu Airport to Oahu neighborhoods. The rates are cheaper than taxi rides – which has drawn complaints from cabbies – and are even cheaper when riders travel in groups. For instance, one person riding from Honolulu Airport to his or her office in Kaimuki would pay $32.25. A party of two people making the same trip would pay a total of $34.39. Three people would be $36.54 total, and four people would pay $38.70.
Similar airport service is offered in Lihue, Kahului and Kona airports, along with private-car services. With SpeediShuttle's new frequent-rider program, after 10 trips, you get a 50-percent discount on any one-way private-sedan service.
SpeediShuttle recently moved its headquarters to Oahu from Maui, where it had been since 1992, and expanded its door-to-door airport service to 80 Oahu neighborhoods.
"It's a bold move, and people are becoming aware of SpeediShuttle," says Cecil Morton, president and CEO.
It uses Mercedes Benz Sprinters, which Morton says are the safest and highest quality vans.
Allen says he reexamined his travel habits after meeting Morton at a charity event and thinking about his lighthearted comment, "If I wasn't taking SpeediShuttle, I might be going the wrong way."
Allen calls SpeediShuttle "a fast, friendly, predictable experience." He adds, "Combine that with the ability to work while someone else is driving for me – in the safest, most comfortable vehicles around – and you've got a cost-effective winner."
Book Rides at:
www.speedishuttle.com
877-242-5777
from 7 a.m. to 10 p.m.