Stores Flourish in an Online World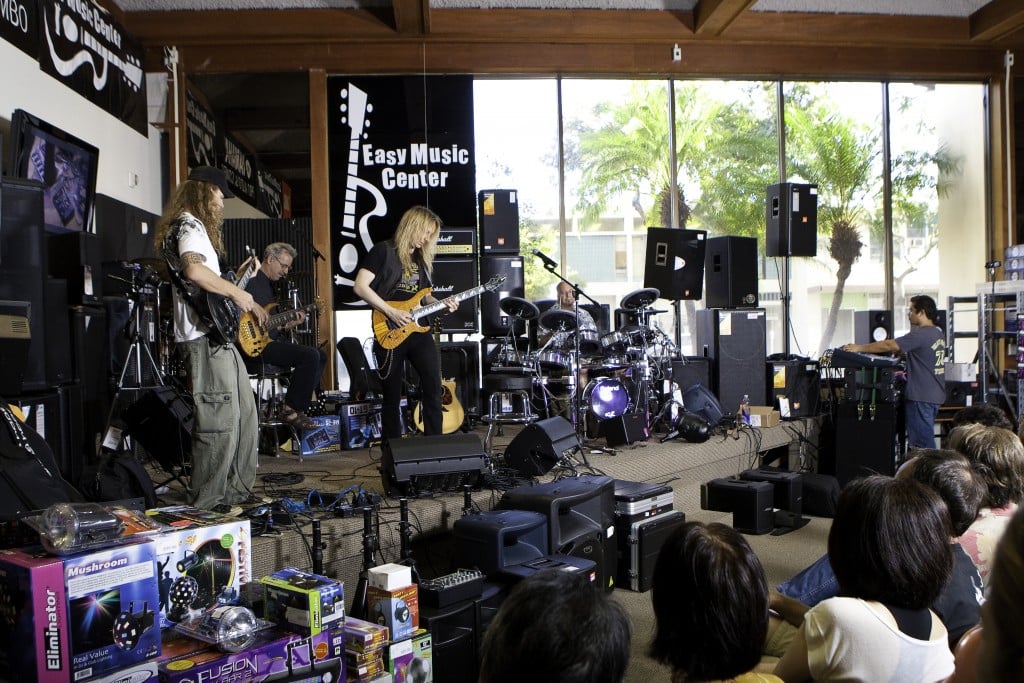 Online competitors were killing off bricks-and-mortar music stores when Peter Dods bought Honolulu's Easy Music Center from Servco Pacific in 2005. Since then, Dods has opened a second store and, with the two locations, has tripled sales and quintupled profits, he says.
Dods says customer demand is so strong that he recently added four positions to his staff of 19. "The labor market is a golden opportunity for employers right now," he says, with excellent workers for hire who might not otherwise be available.
"At times, particularly with the economy slumping, we've been reluctant to expand our payroll and staff," says Dods. "It's hard sometimes to grasp the idea that you can do better with more people … Every time I hire someone new, it seems that we are able to service more customers, which results in more customers happy with our store, which brings in more customers." Employees are happier, too, adds Dods, the son of local business leader Walter A. Dods Jr., whose many roles include being chairman of Alexander & Baldwin.
To compete with online retailers, the stores have an Internet price-matching policy on items costing $100 or more. "When you consider shipping — and, often, we don't even have to consider it — it is rare that we can't beat our Internet competition's pricing," Dods says.
That's possible in part because most of his inventory arrives by "slow boat."
"One of the things I noticed when ownership changed was that a lot of product was being flown in and special ordered. We keep a lot more product on hand now. … It requires a lot more planning and anticipating of demand, but we've been able to manage the flow pretty well," he says.
The live sound stage at the King Street store, which includes microphones, amplifiers and instruments, has also helped draw customers. The store hosts competitions like Band Champ, performances and clinics, but employee Michael Nakamoto says customers often "just go up there and jam."
Easy Music Center
Honolulu: 1314 S. King St., 591-0999
Pearl City: 98-425 Kamehameha Hwy., 484-1360
Web site: easymusiccenter.com