Students and Lovers of the Ocean, Rejoice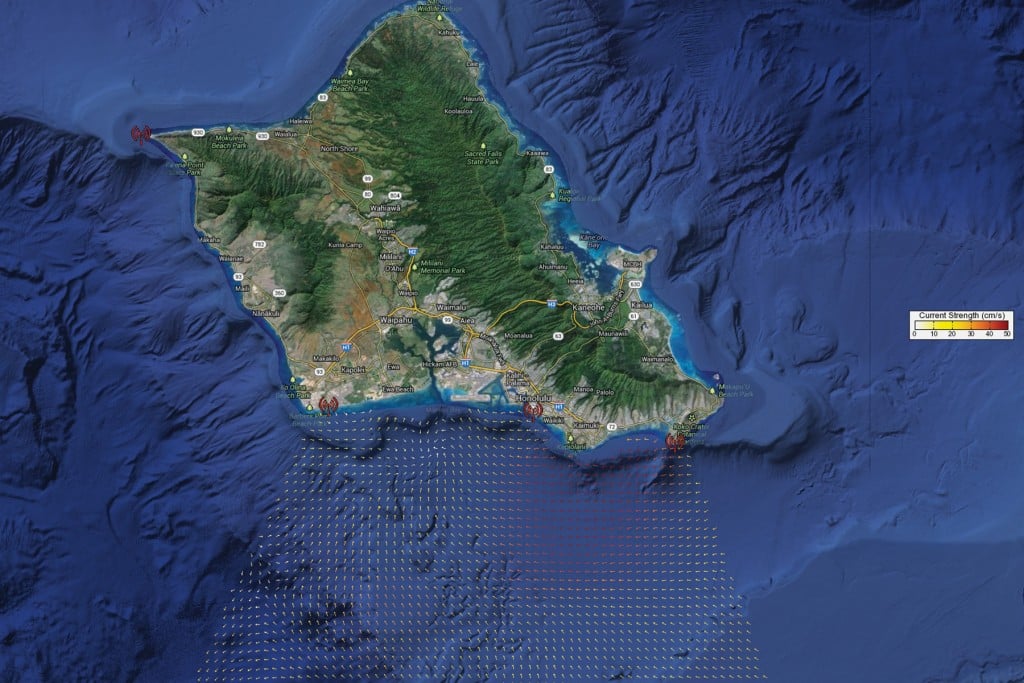 Around 4 most mornings, I wake up and switch on my laptop. The first site I click is PacIOOS.org, an interactive and informative website that gives me all the real-time information I need to decide which surfboard to take to the beach that morning or whether I should stay in bed.
PacIOOS stands for the Pacific Islands Ocean Observing System. The free site, a partnership between UH's School of Ocean and Earth Science Technology and the National Oceanic and Atmospheric Administration, posts up-to-date wave buoy data (did that predicted south swell actually materialize?) and ocean advisories (box jellyfish, anyone?).
I can even click on frequently updated photos of Waikiki Beach and Waimea Bay taken by digital cameras mounted on nearby buildings. The images help researchers track wave run-up and sand movement along beaches, but many users just like to check out the surf from their offices.
A lot of the data is very technical, but much of the site is useful for anyone who uses the ocean, from anglers scouting out fishing grounds to folks whose homes get inundated by high tides.
"PacIOOS users are extremely diverse," says Melissa Iwamoto, PacIOOS outreach and program coordinator. "Basically, anyone who uses ocean information to inform their decision-making can benefit."
PacIOOS also includes data from Guam, American Samoa, the Northern Mariana Islands, the Marshall Islands, Micronesia and Palau.
The site is part of the larger national Integrated Ocean Observing System, which organizes information from a variety of sources, including satellites, ocean buoys and weather stations. And the site's new Voyager portal is a powerful mapping tool with thousands of real-time and historic data layers – weather forecasts, surface currents, tide readings – that you can explore, combine, download and share.